Industry 4.0 has arrived, and manufacturing organizations must digitalize supply chains to remain competitive, avoid disruption, and drive significant improvements in performance. The fastest and most effective way to get started is by digitalizing supply chain issue management with a multienterprise supply chain network.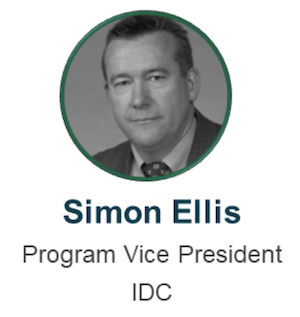 Join this webinar hosted by IDC Program Vice President Simon Ellis and TraceLink Vice President of Product Marketing John Bermudez to get a firsthand look at IDC's latest research which reveals why commerce networks have emerged as key enablers for operational resilience that drive supply chain performance to new levels.
You'll also learn how these networks provide a platform for digitalization that is empowering manufacturers to resolve supply chain issues 65% faster, reduce the total number of supply chain issues by 35%, and improve on-time, in-full delivery performance by 82%.
Learn how you can predict, prevent, and resolve supply chain issues.