Luca Pezzano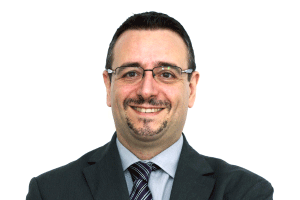 Operations Director, IBI Lorenzini
Since September 2015, Luca has been acting as Project Manager for the IBI/IBIGEN Serialization Project thus ensuring implementation and modification needed to be in compliance with manufacturing equipment update and regulatory requirements for drug serialization for both the IBI/IBIGEN manufacturing plant and IBI/IBIGEN's clients.
Luca has been working in the Pharmaceutical Industry since 2001. At first covering the role of Maintenance Manager for Medical Device at Janssen Cilag (J&J Group), then moving on to the Pharma Area with increasing responsibilities in the Business Excellence Group. Initially coordinating projects at site level and later on coordinating European Projects. During this period Luca was certified as J&J Master Black Belt.
In September 2008 Luca joined IBI Lorenzini and today he, as Operations Director, leads various Production Operations, from Oral grade up to Sterile grade, for βLactam's and Non-βLactam's products, from API up to Finished Goods.
Read More