Pasi Kemppainen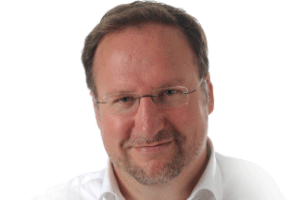 Management Advisor, Global Serialization and Traceability, Santen Pharmaceutical
Pasi is the Principal Advisor on pharma digitalization at Epista Life Science, a leader in life science compliance consulting and advisory. In this capacity, he is currently leading Santen Pharmaceutical's global serialization and traceability program for pharmaceuticals and medical devices.
Prior to Epista Life Science, he worked as Senior Consultant and Advisor for NNE, Novo Nordisk engineering and consulting company. He also served as Chief Executive Officer at Original1 GmbH (a joint venture of SAP, Nokia and Giesecke&Devrient - leaders in enterprise IT, mobile and security) servicing a cloud and mobile platform for product serialization, traceability and consumer authentication services in Europe and China. In Europe, Original1 focused in serialization and traceability services for pharmaceutical, consumer products and manufacturing industries. In China, Original1 commercialized the first drug traceability and authentication cloud and mobile service for pharmaceutical companies and consumers utilizing China FDA Drug Monitoring Service.
Before Original1, Pasi headed Nokia Authentication Solution business in Nokia China empowering consumers and businesses to authenticate product originality and counterfeits using their mobile phones. The products covered consumer products, drugs and ID cards and ultimately the solution was selected as the best anti-counterfeit solution in China by China RFID Journal and China Anti-counterfeit Association. Before heading Nokia Authentication Solution business, he led the incubation of new businesses at Nokia Ventures Organization.
Currently, Pasi is also working on DSc. dissertation on pharma digitalization technology and business disruption at Lappeenranta University of Technology Faculty of Industrial Engineering and Management.
Read More