Robert Hughes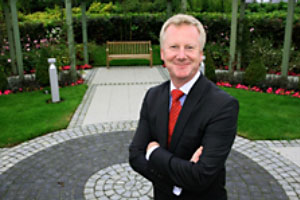 Global Serialization Program Manager, DHL
As Managing Director of Clarion Consulting of the UK operation, Robert is responsible for driving the UK business and managing a team of consultants tasked with delivering a range of services based on programme and project management, IT strategy, business change management and managed resourcing.
In 2000, Robert founded the Planning Loft Ltd., a business consultancy focused on providing outsourced project and portfolio management planning services to public and private enterprises. Robert successfully grew The Planning Loft's consulting business building a portfolio of global, multi-national clients such as Coca Cola, Royal Bank of Scotland, Vodafone and Ericsson. More recently he has been instrumental in driving delivery of training programmes for DHL, BP and Zurich Financial Services across Asia and the Americas. Robert's main expertise lies in Acquisition Integration, Cost Reduction programmes, Programme Impact assessments, Maturity Planning and delivery of strategic solutions built on sound project, risk and issue management processes. The Planning Loft was acquired by the Clarion Consulting Group in 2007.
Robert has a strong entrepreneurial spirit and in 1996 founded Horizon Management Consulting, another business and IT consultancy which successfully attracted high profile clients such as McKinsey & Co, Scottish Enterprise and Ericsson Radio Systems AB.
Robert also has a long working relationship of 15 years with DHL and leading the Global Serialization Program.
Read More