Glenn Kiladis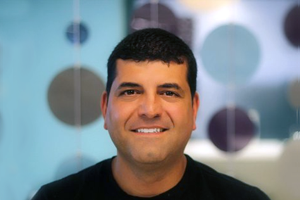 General Manager, Global Digital Health, TraceLink
As the General Manager of Global Digital Health at TraceLink, Glenn Kiladis is responsible for strategizing and developing TraceLink solutions that will incorporate the patient into the pharmaceutical supply chain, as healthcare continues to become increasingly patient-centric.
In this role, Kiladis leverages his 20 years' experience in creating products and platforms that successfully integrate technology, data and consumers, to create consumer-facing solutions on the TraceLink Network, enabling better engagement and collaboration between patients, caregivers, doctors and pharmacies.
Prior to TraceLink, Kiladis was VP, Product & Strategy at ViralGains, where he engaged with people through Digital Advertising by leveraging targeting data to evaluate and buy ad placements in a real-time auction environment. Prior to this, he served as VP or GM for multiple businesses focused on consumer facing apps in Mobile Gaming, OTT Video & their underlying Advertising, Reward and Content Management platforms.
Return to view more FutureLink Chicago speakers
Read More