Marsha Millonig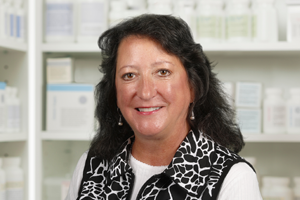 President/CEO
Catalyst Enterprises, LLC
Marsha Millonig is the President/CEO of Catalyst Enterprises, LLC, a health care consulting firm dedicated to creating change. It specializes in projects that allow pharmacy, distribution and manufacturing clients to be more efficient and value-added providers toward improved health outcomes. Marsha is also serving as the interim executive director of the Minnesota Pharmacists Association
Prior to forming her company, Marsha was with the Healthcare Distribution Management Association (HDMA) and headed the philanthropic HDMA Healthcare Foundation, and also the National Association of Chain Drug Stores (NACDS.)
Her BS in Pharmacy is from the University of Minnesota and her M.B.A. from the University of Maryland. She completed the American Society of Health System Pharmacy (ASHP) Executive Residency in Association Management as well.
She a practicing pharmacist and pharmacist immunizer, working with both independent and chain pharmacies. Marsha is also an associate fellow of the University of Minnesota College of Pharmacy's Center for Leading Healthcare Change.
She's a published author. Her last work, "100 MTM Tips for Pharmacists" was published by APhA.
Read More