Mike Mazur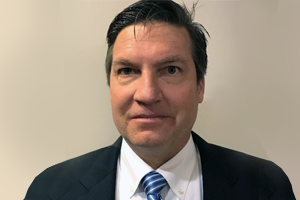 Director, Trade Operational Excellence
Pfizer, Inc.
Mike has over 24 years of experience in the pharmaceutical industry working for Pfizer in various areas of the business including trade operations, sales and marketing. Mike's current responsibilities include developing and implementing strategies to enhance patient safety and further secure the US pharmaceutical supply chain. He represents Pfizer externally on various customer engagements and industry interactions relative to trade channel security and works closely with internal Pfizer colleagues to implement approved strategies.
Mike has been directly involved with Pfizer's global project to implement serialization and is responsible for ensuring compliance with the US Drug Supply Chain Security Act (DSCSA) requirements. He also works closely with Pfizer's Global Security organization as it relates to investigations of any suspect and illegitimate Pfizer products within the US.
In addition, Mike is a member of the GS1 Healthcare US executive leadership team and a champion of GS1 standards within Pfizer and the industry.
Read More