Joe Dudas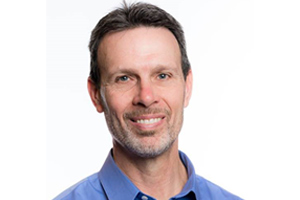 Vice Chair, Mayo Clinic
As a Vice Chair at the Mayo Clinic, Joe Dudas is responsible for providing oversight and coordination of Mayo's Supply Chain Strategic Initiatives. The Mayo Clinic Supply Chain manages Purchasing, Distribution, and Inventory Management functions across Mayo Clinic. Over the past 15+ years, Mayo's Supply Chain has been on a transformative journey to move a decentralized and autonomous function to that of a highly integrated and, in part, commercial shared service. The results to-date total over $1B in value to Mayo Clinic.
Commercially, Mayo Clinic provides Category Management to a larger Regional Purchasing Group entitled CAPTIS, as well as Logistics services called Supply Chain Solutions. Dudas has over 30 years of experience in various industries, including healthcare, retail, IT outsourcing, and telecommunications, as well as leading Mayo's Enterprise Analytics shared service. Previous professional experience includes leadership roles at EDS (now DXC Technology), AT&T, and Rite Aid Corporation. He holds an MBA in Accounting and Finance from York College of Pennsylvania and a Bachelor's in Management Information Systems from the Indiana University of Pennsylvania.
Published Interviews and Presentations: Strategic Marketplace Initiative, Mayo Clinic Transform, CIO Review, Lab Leaders, Modern Healthcare, Medical News Today, Digital Healthcare, Healthcare Business Insights, Healthcare Purchasing News, Healthcare Finance, and others.
Most Recent Articles: DSCSA from a Healthcare (Provider) Supply Chain Perspective (July 2019), A Vision for the Digital Healthcare Supply Chain (March 2019), Innovation is not a Creative Process (December 2018), What can Healthcare learn from Supply Chain Analytics? (May 2018), Healthcare Service Line Reporting (June 2017), Transitioning from Projects to Products (January 2017), Can Clinical Registries Close Healthcare Analytics Gaps? (November 2016), Understanding Electronic Medical Records and Why Analytics Are Needed (May 2016)
About Mayo Clinic: Mayo Clinic, with close to 150 years of service, is one of the most recognized brands in the world as a destination healthcare facility. The three shields of Mayo Clinic represent research, education, and patient care. We are located in primarily three regions of the U.S. and have approximately 3,500 licensed beds.
Read More