Roddy Martin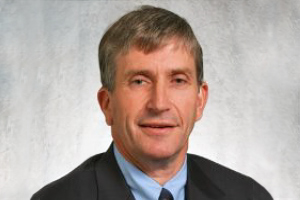 Chief Digital Strategist, TraceLink
Former AMR/Gartner analyst, Roddy Martin brings more than 36 years of experience in engineering, manufacturing, supply chain, technology, sales and marketing, strategy and operations consulting to his role. Martin also has Executive Leadership experience from South African Breweries. He works closely with senior executives from global life sciences, CPG and Hi-Tech companies and has experience with several global clients in End-to-End Supply Chain Strategy, Digital Transformation, Segmentation, and Change Leadership as part of their business transformation initiatives.
Martin has worked as SVP for SAB Miller, AMR Research/ Gartner, Accenture as a partner, CCI, Oracle, Infor, and Kinaxis. He has also worked with leading global companies on elements of end-to-end Business Operating Model Transformation; P & G, J & J, SAB Miller, General Mills, Biogen, Schneider, Nestle, and many others.
Today, Martin is an independent thought leader, coach, mentor, and consultant as Subject Matter Expert for numerous large and smaller International Management Consultants, Vendors and Manufacturers.
Read More