Simon Ellis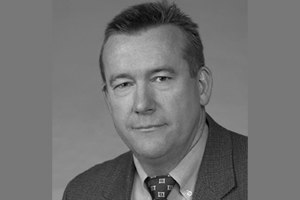 Program Vice President, IDC Manufacturing Insights
As a program vice president, Simon Ellis is responsible for providing research, analysis, and guidance on key business and IT issues for manufacturers. He currently leads the Supply Chain Strategies practices at IDC Manufacturing Insights, one of IDC's industry research companies that address the current market gap by providing fact-based research and analysis on best practices and the use of information technology to assist clients in improving their capabilities in critical process areas. Within the Supply Chain practice, Ellis is directly responsible for the research in the Supply Chain Planning Strategies practice while also managing the Supply Chain Execution Strategies practice. These supply chain practices specialize in advising clients on supply chain network design, S&OP, global sourcing (Profitable Proximity and Low-Cost Sourcing), transportation, logistics, and more. Ellis also supports IDC Retail Insights IT Strategies practices.
With 30 years of experience in the manufacturing industry, both as a market researcher and end-user practitioner working across all major areas of the supply chain, Ellis was previously the Supply Chain Strategy Director/Futurist for Unilever North America, a $12 billion division of Unilever. Ellis was responsible for leading the implementation of key new technologies that impacted the future of the Unilever Supply Chain. Specifically, he led the North American RFID and e-Catalog teams and was the project leader for the new Data Management Organization. Having been with Unilever from 1985 to 2007, Ellis also worked within the sales and finance organizations, thus bringing a well-rounded business background to the IDC practices he directs.
Ellis received a Bachelor of Arts degree from Cornell University and an MBA in Finance from Columbia University.
Read More