Serialized Product Intelligence
Shift from a Reactive to a Proactive Serialized Supply Chain
Serialized Product Intelligence: Discover the Value of Your Serialization Data
Serialized Product Intelligence (SPI) is a new cloud application that provides actionable intelligence for your serialized drug supply chain. With SPI, pharmaceutical companies can proactively monitor their serialized drug supply chain, accelerate the resolution of inconsistencies, and strive for timely product delivery to the market.
How Companies Use Serialized Product Intelligence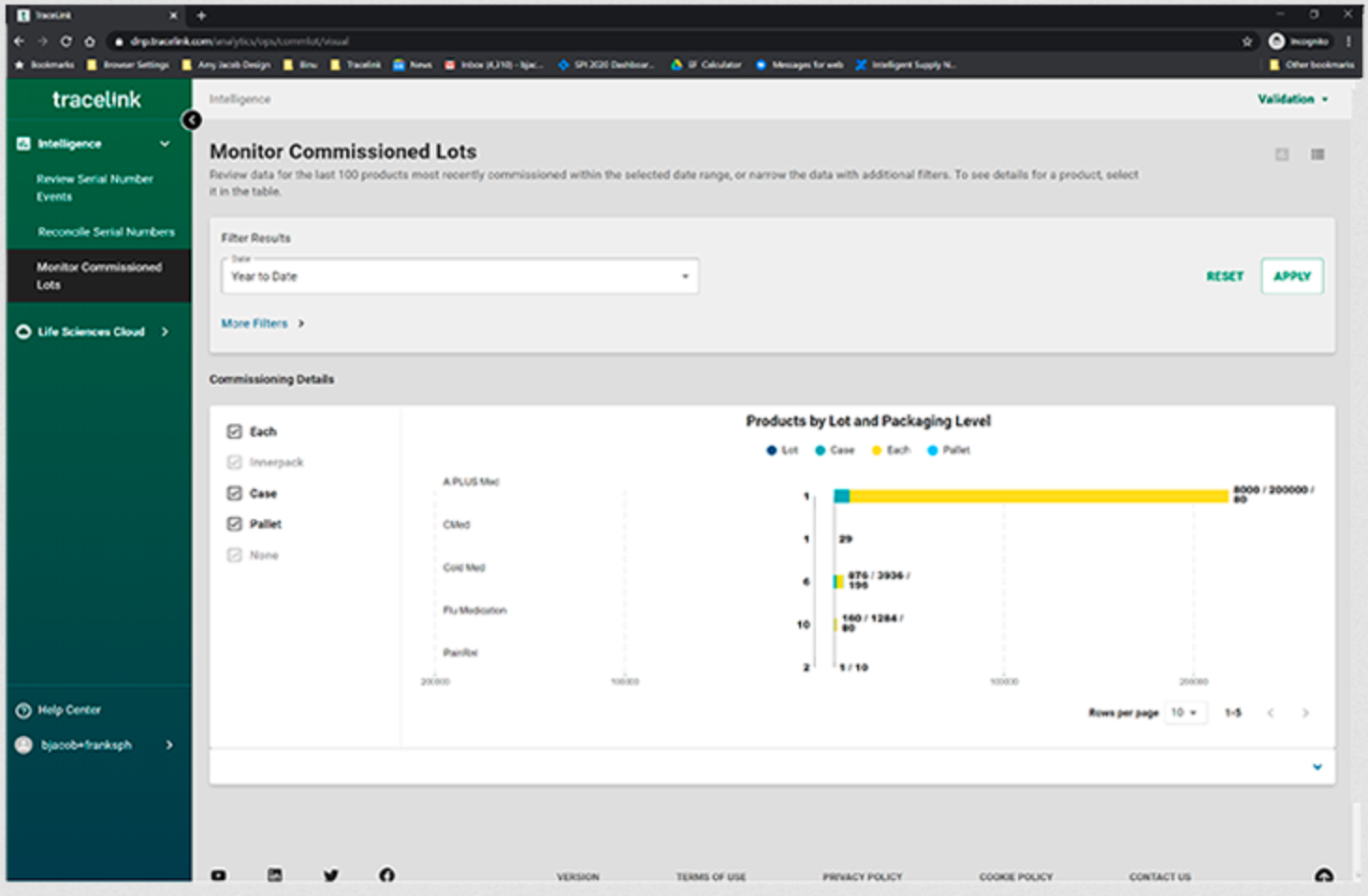 Shift toward proactive serialized operations
Regain control of your serialization operations by establishing proactive monitoring and accelerating root cause analysis for speedy resolution of inconsistencies between operations and compliance.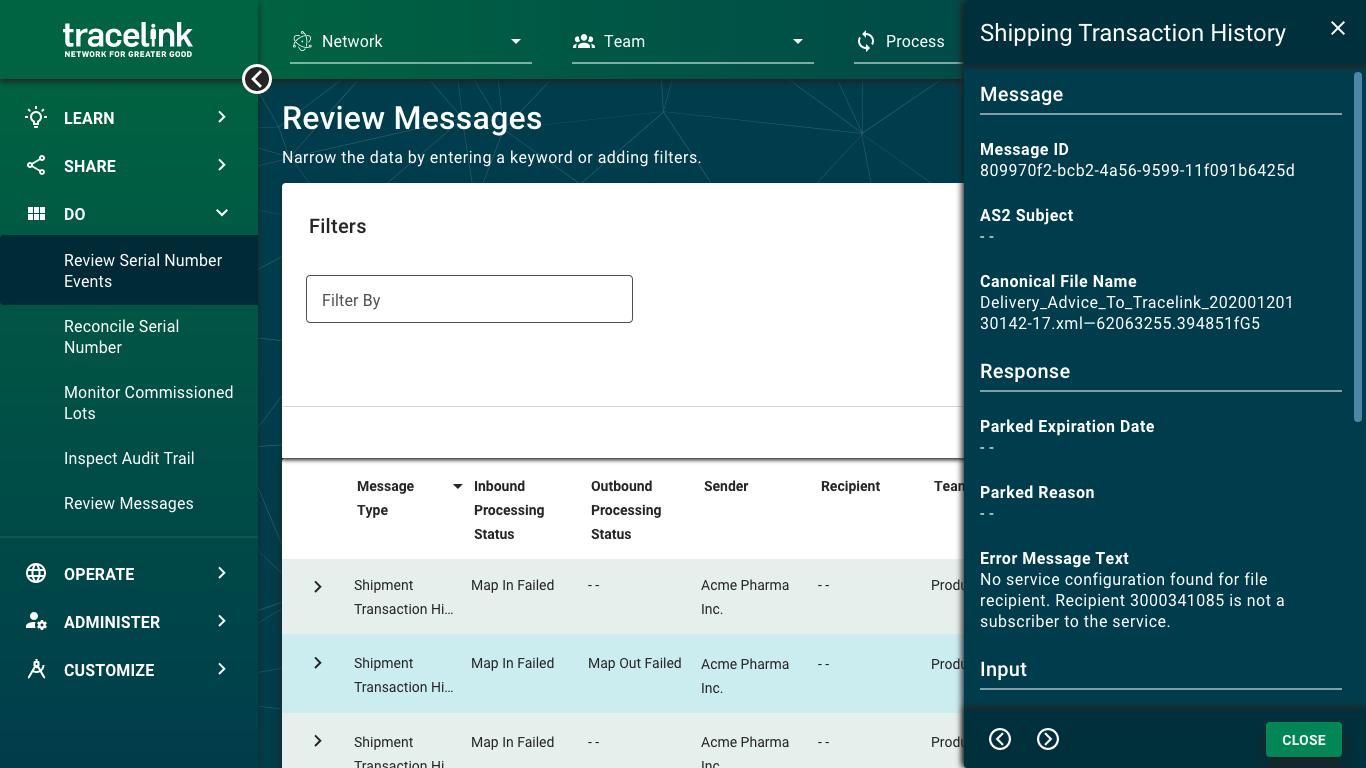 Keep product moving through your supply chain
Giving your teams proactive insight into serialized operations increases the probability that products ship on time, suppliers meet their performance targets, and costly disruptions and lost sales are avoided.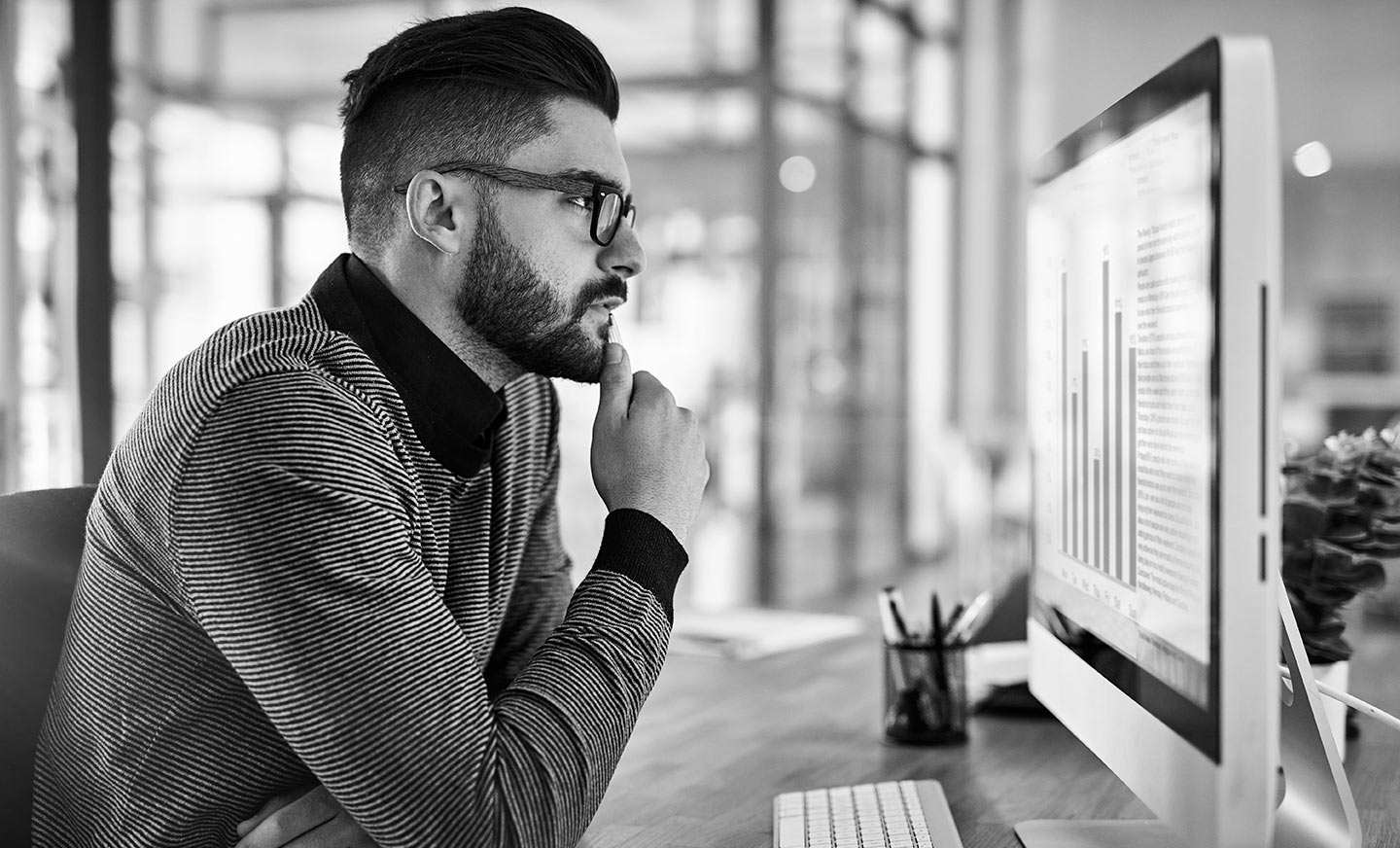 Keep your business running and growing
Achieve operational excellence. Ensure medicine availability. Strengthen brand reliability. Use SPI to focus on scaling your business and launching new products.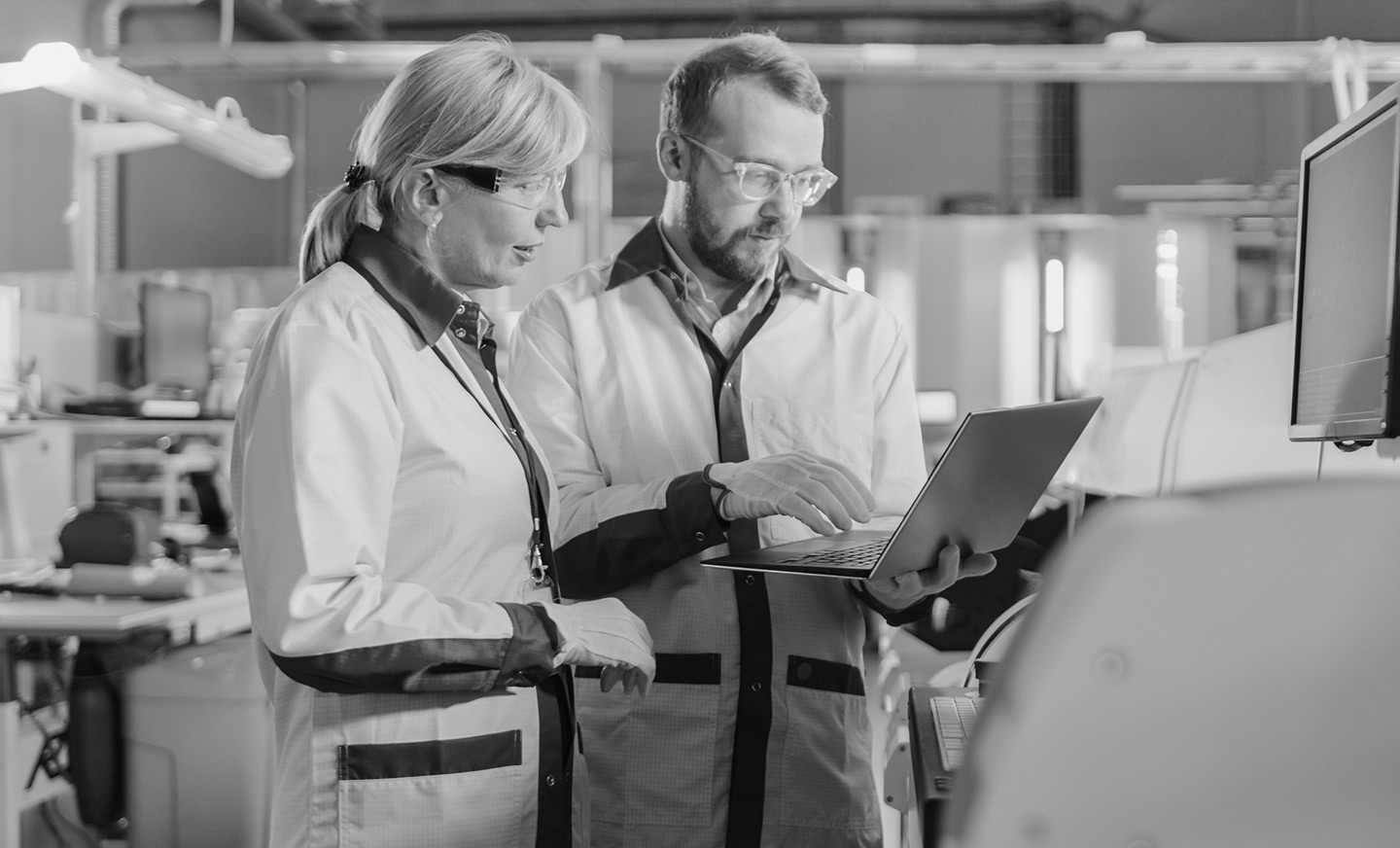 Start using SPI quickly
Start shifting from reactive to proactive serialization operations with Serialized Product Intelligence. SPI is designed to be quickly deployed with your existing TraceLink serialization system and does not require a months-long project.
Features
Powerful Features to Unlock the Value of Your Serialization Data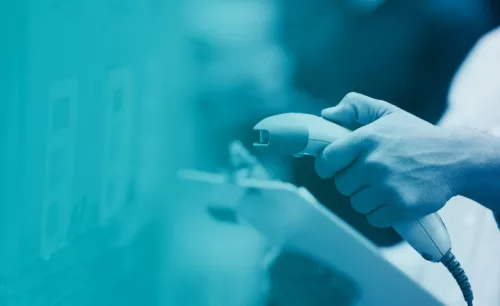 Examine the journey of each serial number to accelerate root cause analysis of internal and CMO operational issues, including reconciling all shipments and deliveries.
Analyze item movement time series data reported to TraceLink, significantly reducing root cause analysis time. 

Conveniently view all compliance and serialization events

Analyze products, serial numbers, and events associated with transactions such as shipments or receipts

Compare operational events with regulatory reports to verify accuracy or troubleshoot

View compliance failures and drill into the root causes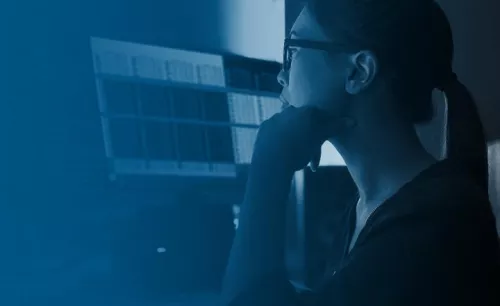 Proactively monitor and reconcile production quantities across products and aggregation levels to enable continuous and compliant operations.
Have a consolidated view of the most current status of items in a lot, inside a pallet, or sent in the last transaction

Gain visibility into serial numbers by their status (commissioned, shipped, damaged, sampled, blocked, destroyed, etc.)

See by the most current aggregation hierarchy reported to TraceLink

Compare TraceLink data with ERP and Level 3 systems easily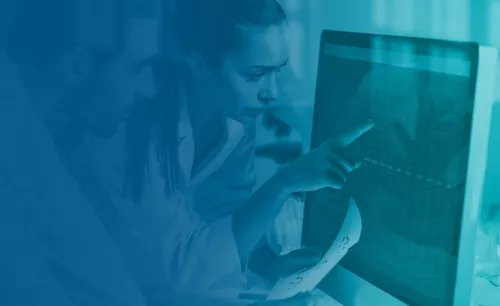 Proactively monitor internal and CMO production quantities to increase forecasting accuracy, reduce inventory carrying costs, and detect potential disruptions and shortages within your supply chain.
View all manufactured products on a single screen

Monitor actual commissioned and aggregated quantities across CMOs

Validate aggregation accuracy

Enable stakeholders to review production in self-service manner without relying on serialization IT and service tickets (e.g., a product country P&L owner can now review if production is on track for their target markets)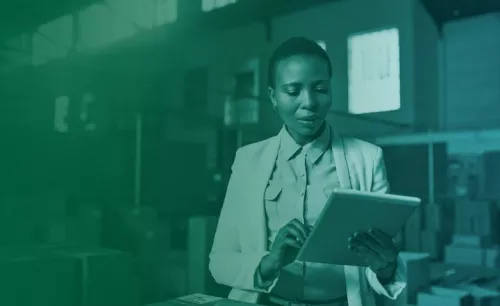 Monitor message transmissions with low latency to and from all trading partners to enable successful delivery, identify message failures and error codes, and perform root cause analysis.
Monitor messages by business transaction and message type

View summarized message details to understand the reason behind a message failure

Easily drill into message details to understand the reason behind a message failure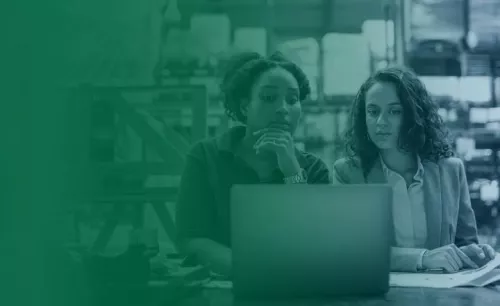 Enable your serialization operations to be audit and inspection-ready by identifying who did what when and why, and what product was impacted.
Have a lateral view into entire serialization operations with previously untapped valuable audit trail information

Monitor audit trail across users, systems and events by TraceLink application

Drill into specific audit details to examine who changes what data when

Equip your quality staff to efficiently monitor and demonstrate compliance to FDA CFR 21 11 and EU Annex 11 
Use Cases and Demos
Proactively Monitor Your Serialization Operations
Situation: A marketing authorization holder (MAH) relies on two contract manufacturing organizations (CMOs) to provide a life-critical product for a target market. The track & trace team experiences at least one serialization exception every month, which delays product delivery and affects sales. 
Solution: With SPI, a serialization team monitors shipments, lots, batches, serial numbers, and serial number events with minimal data latency. The supplier relationship management team gets direct visibility into activities and actions of trading partners, including other MAHs, CMOs, and 3PLs (third-party logistics providers).
Business Value: By monitoring shipments and deliveries at different levels of aggregation, an MAH can reduce disruptions to its serialized supply chain to reduce sales losses, minimize the costs of disruptions, and improve product availability.
Perform Root Cause Analysis of Issues and Exceptions
Situation: A pharma manufacturer competes in multiple target markets. The company realizes that the manual troubleshooting of serialization exceptions and supply chain disruptions not only drains the serialization team's time and resources but also delays shipments by days and even weeks. This situation often leads to the scrapping of valuable products that require special handling. 
Solution: The serialization and supply chain teams use SPI to review all activities performed on each shipment, lot, batch, and serial number – from commissioning until product release. The team analyzes the root causes of disruptions and delays.
Business Value: The pharma manufacturer resolves issues and exceptions up to 75% faster than with a manual effort, helping to reduce delayed shipments and avoid blockage of products.
Enable Key Functions to Answer Business-Critical Questions from Your Serialization Data
Situation: A pharma enterprise delivers medicine across multiple continents. The track & trace and IT teams get inundated with ad hoc questions from other functions in the company, requiring the analysis of serialization data. 
Solution: SPI enables key functions across the enterprise, such as supply chain, sales, quality, manufacturing, warehousing, and logistics, to answer business-critical questions by leveraging serialization data in a self-service manner.
Business Value: While reducing the workload of the track & trace and IT teams, a pharma company drives broader operational efficiencies and unlocks the value of the serialization data across the enterprise.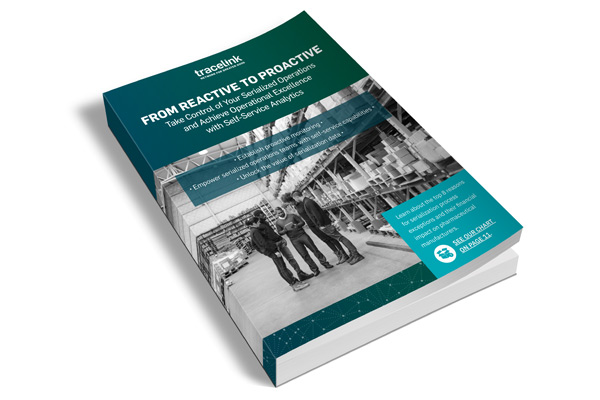 Gain Actionable Insights into Complex Reporting and Choreography in Markets Like Russia
Situation: A pharma manufacturer is preparing for track & trace readiness in a complex regulatory environment such as Russia. The evolving and uniquely complex compliance reporting and associated choreography affect the visibility into the serialized supply chain. The serialization and supply chain teams need to improve serialized supply chain visibility and product availability in a growing market. 
Solution: Instead of reacting with delay to issues in each intermediate step that can cause compliance failures and omissions, teams proactively monitor deliveries, lots, batches, and serial numbers in line with the complex reporting required by Russia regulations.
Business Value: The pharma manufacturer avoids costly delays and disruptions that can occur in any step of the process of serializing medicines in Russia.
Introducing SPI: Take Control of Your Serialized Supply Chain
Four Reasons Why Pharma Companies Need a Serialization Intelligence Solution
Take Control of Serialized Operations with Serialized Product Intelligence
Serialized Product Intelligence Creates a Foundation for Game-Changing Analytics
How Can You Unlock The Value of Your Serialization Data
What Is Serialized Product Intelligence?
How Does SPI Enable Root Cause Analysis of Compliance Errors?
How Does SPI Enable Proactive Supply Chain Monitoring?
Inside Santen Pharmaceutical's Journey from Serialization to Digitalization
Taking Control of Your Serialized Supply Chain: An Industry Benchmark
Taking Control of Your Serialized Supply Chain: Industry Benchmark Results
Why Serialization Data is the Backbone of Santen Pharmaceutical's Digital Strategy
From Reactive to Proactive: Take Control of Your Serialized Operations eBook
Resolve Supply Disruptions Fast with Serialized Product Intelligence
Why Santen Pharmaceutical Sees Serialization as the Key to Supply Chain Agility
Gain a Competitive Edge in Russia Compliance with Serialized Product Intelligence
How Can SPI Help You Navigate Russia's Demanding Track and Trace Regulations?