Leading the charge on long-term strategy for driving our growth into the right markets.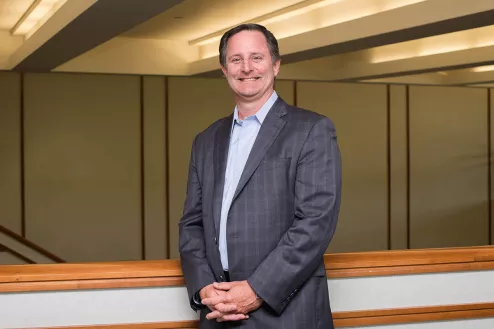 "My aim as CRO is to seize the opportunity that's in front of TraceLink, striking a balance between strategy and execution in scaling the organization to close opportunities that drive growth and drive customer success. We're in a market-leading position now, so I'm very focused on sharp forecasting about where we're going to grow in the next several years, and giving our teams the ammunition to get out there and make the deals."
Mike Bartlett is Chief Revenue Officer of TraceLink, responsible for driving worldwide sales strategy, revenue generation, and industry partnership programs.
Throughout his 30-plus year career, Bartlett has held a range of executive sales positions at high growth SaaS and software companies serving the global security, pharmaceutical, financial, government, media and education markets. Prior to joining TraceLink in 2016, he served as Executive Vice President of Global Sales at TrustWave Holdings, a pioneer in the PCI compliance space and a leading provider of cloud and managed security solutions for this market. There he led a 225-person sales team that increased the Managed Security Service (MSS) business by 800%, tripled the size of the company's international business, and grew the overall business from $100M to $250M over a 5-year period. These efforts contributed to the successful sale of TrustWave to Singtel in September 2015.
Before TrustWave, Bartlett was Vice President of Worldwide Sales for the Cascade business unit of Riverbed Technology, following Riverbed's successful acquisition of Mazu Networks, where he was also Vice President of Worldwide Sales.  He has also held sales leadership positions at HP Software, Mercury Interactive (acquired by HP in 2006), and Silicon Graphics, Inc.
Bartlett holds an MBA in marketing and a Bachelor of Science degree in electrical engineering from Drexel University.