Growing TraceLink's network of customers and partners, and expanding the business value that all parties derive as the network effect continues to grow.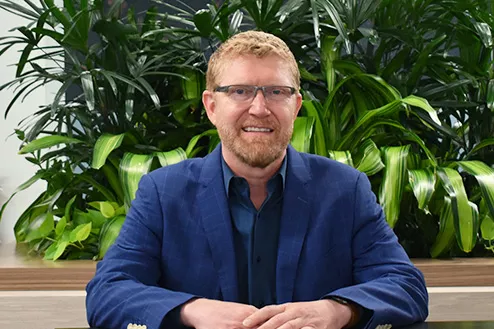 "Network effect business models have fascinated me my entire career. The scale of TraceLink's network within the life sciences ecosystem makes digital supply chains a reality for participants from day one. Clients can start small with one supply chain business process and grow with us to dozens of multi-enterprise processes using the same platform and network."
Rinus Strydom is TraceLink's Chief Revenue Officer, responsible for scaling the company's business. A veteran commercial executive of more than 20 years, Rinus has extensive experience with enterprise technologies with a focus on B2B commerce networks. He joined TraceLink in 2022 to scale the adoption of all the multi-enterprise supply chain business processes that TraceLink offers.
Rinus started his career in supply chain roles in manufacturing and biotech before focusing on his passion of technology. He draws on two decades of enterprise technology experience including SAP, Commerce One, Perfect Commerce, Ariba, Hubwoo, and Tradeshift. Rinus' scaling experience comes from leadership positions in multiple customer-facing roles including Chief Revenue Officer, Chief Marketing Officer, head of Alliances, product management, and solutions consulting.
Rinus graduated Magna Cum Laude from Northeastern University with a BS in Industrial Engineering and Information Systems.