Increase Productivity with More Efficient Business Processes
Every day, thousands of hospital and pharmacy locations rely on the TraceLink network to exchange hundreds of millions of compliance messages, protect patients from counterfeit drugs, and adhere to legal requirements. With TraceLink, healthcare providers are able to achieve their patient safety, cost reduction and increased productivity goals by:
Integrating to drug suppliers and partners with just a single connection instead of point-to-point EDI connections, which are time-consuming, and costly to implement and maintain.
Reducing dependencies on internal IT staff with TraceLink's network-tenant Software-as-a-Service solution to receive timely software updates to keep pace with changes as they occur, and eliminate paper processes from healthcare operations.
Leveraging the industry's largest repository of compliance transactions as a foundation for more effectively processing recalls in the future.
Utilize Serialization Data to Exchange Additional Information and Improve Patient Outcomes
The serialized product data generated by TraceLink's 752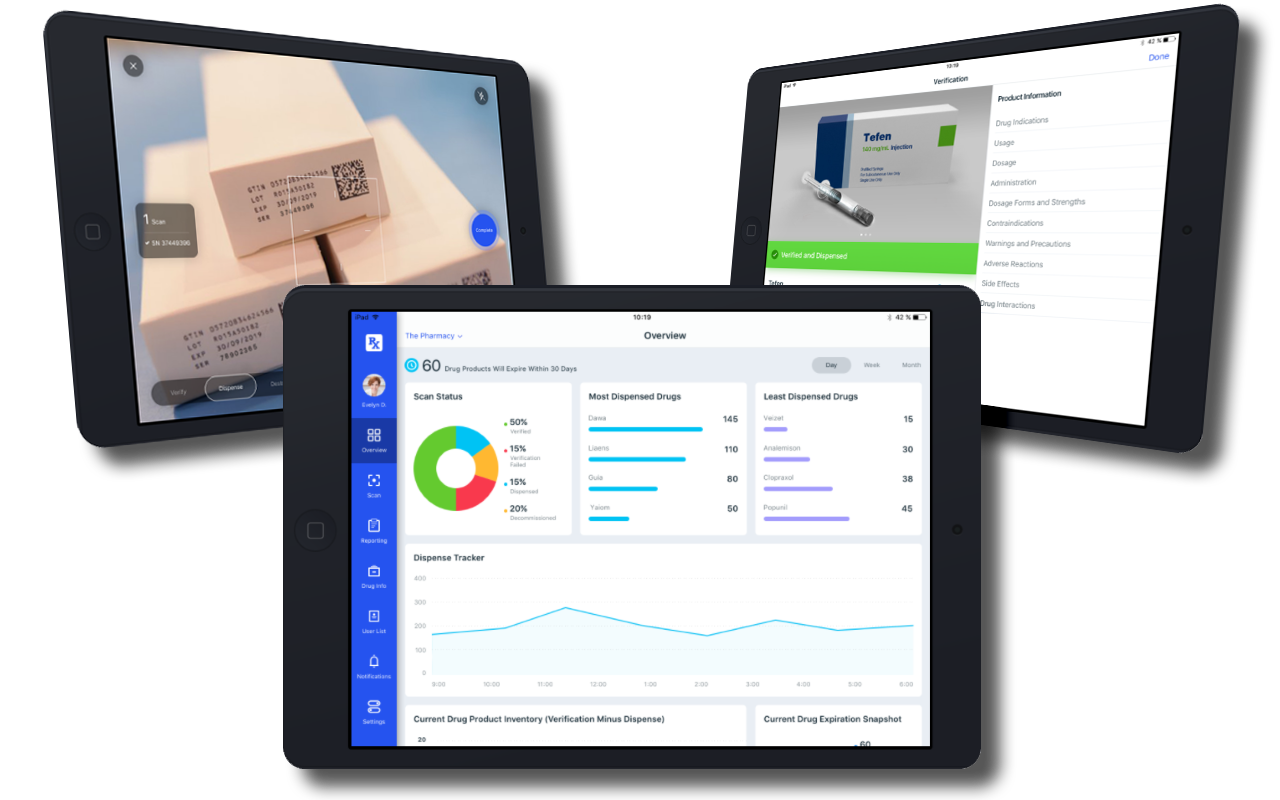 manufacturing customers enables healthcare providers to improve their operating efficiency by leveraging real-time data for better insights into inventory management, expiry updates and more.
When TraceLink's pharmaceutical manufacturing customers subscribe to its Digital Information Platform—and healthcare providers opt-in to receive additional product information from participating pharmaceutical manufacturers, a new opportunity emerges for hospitals and pharmacies to improve patient safety and extract valuable insights from serialized product data. Where on premise software and single-tenant solutions fall short of creating an integrated ecosystem of drug manufacturers and healthcare providers, the TraceLink network empowers these two groups to:
Seamlessly exchange drug product information to improve real-time patient consultations.
Utilize integrated dashboards that leverage serialized product information about expiry dates, dispensation trends, product inventory, and more.
Open a new two-way digital communication channel designed to enhance the way pharmaceutical companies interact with pharmacists who prescribe medications to patients.
Get a Free Network Analysis
Healthcare providers and pharmacies typically find that 80-90% of their upstream pharmaceutical suppliers and wholesale distributors are already on the TraceLink Life Sciences Cloud. With just a single connection, you can connect to all of your supply chain partners and begin securely exchanging compliance data. This eliminates the time-consuming process of managing accurate compliance transactions internally, or paying costly fees to other track and trace providers that need to configure individual B2B connections to each of your supply chain partners.
TraceLink will perform a free network analysis for you. Before you start to w with us, you'll know exactly how many of your partners are already on the TraceLink network.
Read More