The Only End-to-End Digital Supply Network for Life Sciences
Global serialization and track and trace mandates are evolving at a rapid pace. When external forces—such as regulatory changes and new trade partner demands collide with internal system updates and changes to business processes, your compliance solution must be flexible enough to adapt to change quickly and ensure a state of continuous availability. Lacking this agility introduces the risk of falling out of compliance, suspending customer shipments, incurring significant revenue losses, and keeping critical medicines from reach patients.
The TraceLink Life Sciences Cloud is the only purpose-built solution that digitizes the entire pharmaceutical supply chain—from end-to-end—to help drug manufacturers, distributors, hospitals and pharmacies meet existing and emerging regulations in every geographic market. Our network utilizes modern technologies on Amazon Web Services, similar to the ones used by Facebook and Google to manage the scale demands of billions of transactions daily, provide timely software updates whenever there is a regulatory change or industry standards update, and handle the unprecedented level of trade partner collaboration and data exchange that is required by law.
Integrate Once, Interoperate with Everyone
Serialization opens up a new realm of data complexities where physical product moving through the supply chain must now be accompanied by digital data routed to the right place at the right time. Establishing dozens—or possibly hundreds—of point-to-point connections with each of your customers and suppliers to support this data exchange is not viable. The work to establish point-to-point connection is labor intensive and costly, and maintaining the connections over time drives annual costs even higher.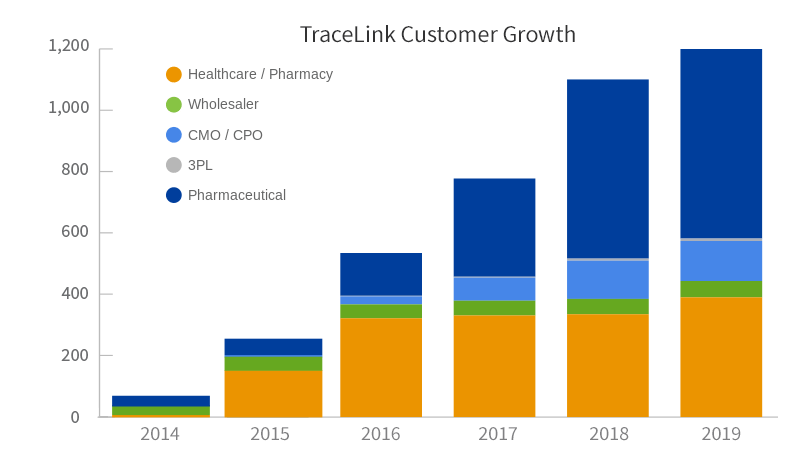 In addition, serialization involves many different data formats. The absence of a single standard adds even greater complexity to data exchange, since your trade partners will expect to send and receive data in whatever format is most convenient to them, and they'll expect you to accommodate that. Support for a standard like EPCIS (Electronic Product Code Information Services) is critical for any serialization solution, but systems that force you to use just one standard will not scale when influential trade partners demand a different approach.
What separates TraceLink from other solution is that we are the only company that allows you to integrate once to our network, and then interoperate with any other company that is already on the network. Our Network Services Team onboards your company to the network and all of your trading partners, too, even if they are not TraceLink customers. You can then seamlessly communicate with all of them, exchanging data required for compliance. Our network simplifies the regulatory technical demands, but it also provides a platform for the most efficient digital connectivity between businesses.
1339 Customers, 283,000+ Trade Partners, $4.5B in Industry Savings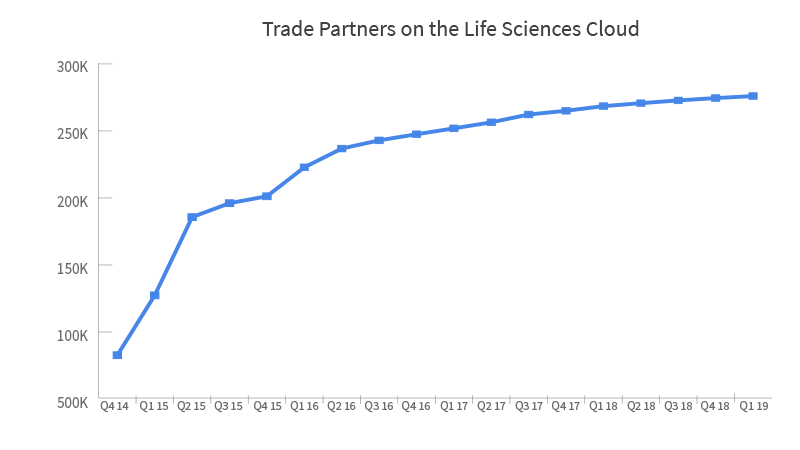 No other solution can integrate with your partners and systems faster and more cost effectively. Our unique network-tenant architecture enables company discovery and rapid configuration for data exchange. Since October of 2014, the TraceLink network has grown to more than 283,000+ supply chain end points, and we've saved the industry billions in point-to-point integration costs. TraceLink provides:
Instant and unlimited connectivity to more than 283,000+ trade partners with a single data connection to the TraceLink Life Sciences Cloud.
On-time access to all global markets by rapid adoption of emerging country requirements.
Streamlined data integration through information exchanged in partners' preferred file formats, sizes, naming conventions, and transmission orders.
Rapid deployment of new software that keeps pace with your business as requirements trade partner demands evolve.
Massive serialized information and transaction processing in the most cost- and time-efficient way.
Out-of-the-box integrations with third-party systems—ERP, WMS, LMS, edge, and government systems—simplifying configuration down to loading the appropriate solution providers' maps.
Automatic data replication across multiple data centers via an active-active architecture for continuous availability and maximum utilization of provisioned computing capacity.
Gaining real-time visibility into supply chain operations for more efficient recalls, verification, product trends, and more.
Innovative Data Translation for Flexible Information Exchange
One of the most significant challenges of exchanging data between trade partners relates to standards. The EPCIS standard (much like any other standard) is designed to include additional pieces of information that are important for a business. An ASN (Advance Shipping Notice) is similar in that the many versions of ASNs are "technically" compliant with the EDI ASN standard, but trade partners have modified these versions to include additional information that is important to them.
The TraceLink network eliminates the challenge of determining what data format you need to use and how to include additional information. Through a single connection to the Life Sciences Cloud, you establish a profile that defines the format of the data you want to receive, the format you will send, and your B2B transport. You're also able to include any additional data elements that may be required by your trade partners. TraceLink includes the use of master data to minimize your integration, eliminating the need for you to develop business logic to determine what to send TraceLink based on what your trade partners require.
We receive all of the incoming data in whatever format a supplier chooses, and translate the information into the format you prefer. All data translation, company-specific identifiers, and message choreography are centralized in TraceLink so you don't have to manage this complexity your own. When you're ready to send the data downstream, you use the format you prefer and TraceLink automatically translates the information into the formats that all of your customers prefer to use.
Automated Validation that Meets GxP Compliance Requirements
New and emerging compliance requirements for the pharmaceutical supply chain are in a constant state of change. Laws and standards are evolving. Trade partners place data exchange demands on others. Ongoing business initiatives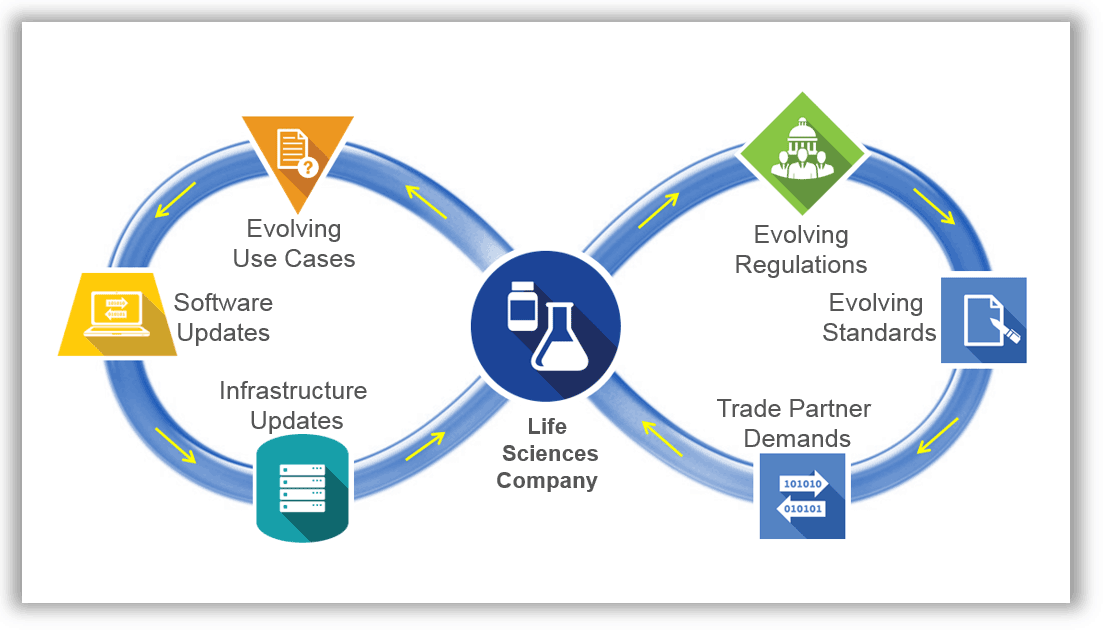 impact software and infrastructure updates. When changes occur beyond your control, your solution provider must keep your system up to date to ensure that you stay in continuous compliance. That means you'll have to validate your system when updates occur to ensure it meets GxP compliance standards in accordance with industry best practices, such as GAMP 5.
Validation is typically a manual, paper-driven process that requires weeks of time and dedicated expertise to manage—a significant challenge for companies large and small in an industry that is bound by new regulations and in a constant state of evolution. Because on premise software and single tenant solutions require a single instance of software for every customer, they lack the flexibility to quickly adapt in rapidly changing environments. This makes rolling out mission-critical software update—to address a new compliance mandate, a standards or file format change, or a trade partner request­— virtually impossible. In this scenario, businesses find themselves waiting their turn to receive a critical patch, and trade partners end up running different versions of software, where one version is unable to communicate with an older or newer version.
Network-tenancy enables a revolutionary approach to validation. It eliminates the risks associated with rapidly updating technology to address continuously changing laws, data exchange requirements, and trade partner demands. It facilitates the introduction of revolutionary tools like Automated Validation Manager, which removes the business and operational burdens of manual validation, and ensures that TraceLink software is always certified to meet GxP compliance requirements in accordance wit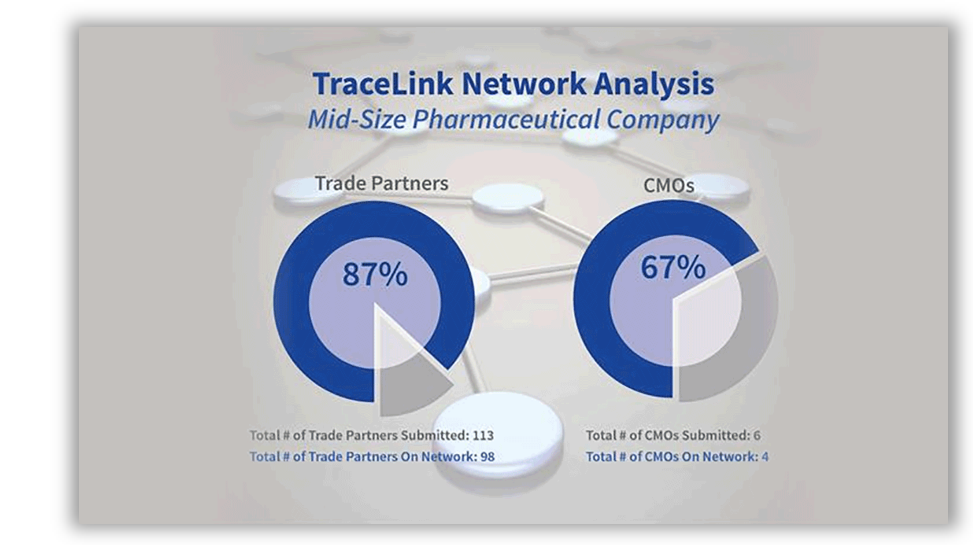 h industry standards, such as GAMP 5.
Get a Free Network Analysis
Life sciences companies typically find that 80-90% of their partners are already on the TraceLink Life Sciences Cloud. With just a single connection, you can instantly connect to most of your supply chain partners and begin securely exchanging compliance data. Other track and trace providers need to configure individual B2B connections to each of your supply chain partners, adding significant time and costs, including many hidden ones.
TraceLink will perform a network analysis for you. Before you start to work with us, you'll know exactly how many of your partners are already on the TraceLink network.
Read More