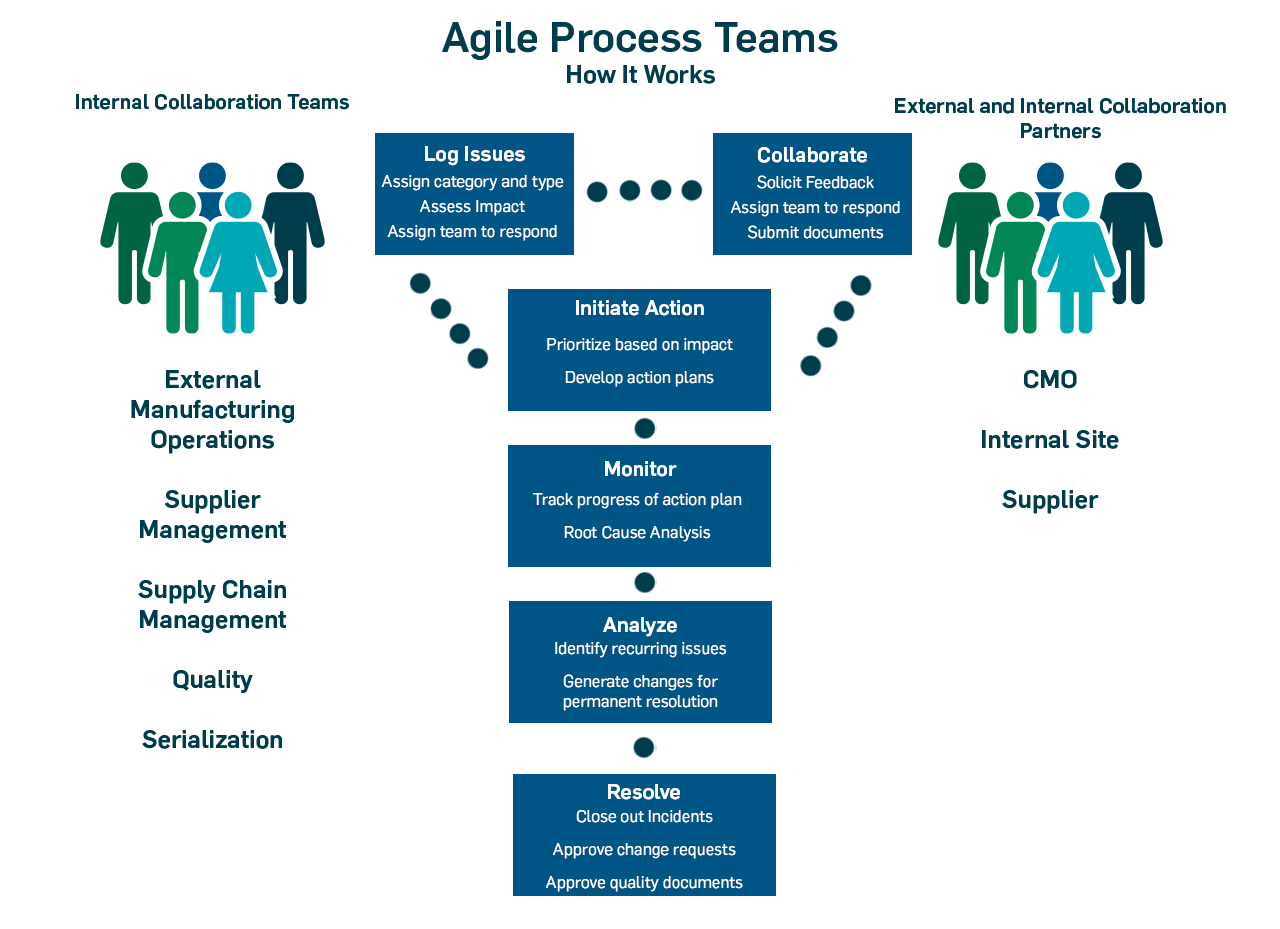 Agile Process Teams offers a faster and more efficient way of resolving a wide variety of issues involving your trading partners.
Consider a materials shortage requiring the need for an alternative supplier. It is likely that 5-10 people from your procurement, quality, finance, planning, and other groups would need to communicate with a similar number of people at a potential new supplier. While you may have internal collaboration tools to resolve issues, phone and email are the default solutions when working with partners. It can quickly become confusing to keep track of up-to-date information and who's doing what. The problem gets exponentially worse as the number of people involved grows larger.
Agile Process Teams provides an alternative with a secure, digital workspace to share information and collaborate. Team members can work together using a structured process for getting things done, with features like action items, due dates, alerts, workflow, and root cause analysis.
Read More