Dr. Shez Partovi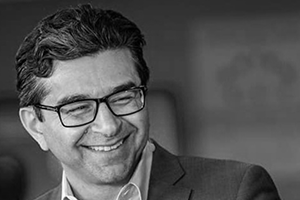 Worldwide Lead: Healthcare, Life Sciences, Genomics
Amazon Web Services
Dr. Shez Partovi obtained his medical degree from the prestigious McGill University, in Montreal, Canada and completed his neuroradiology subspecialty training at Barrow Neurological Institute in Phoenix, AZ. He is a serial entrepreneur and has launched a number of health IT companies, one of which was a telehealth company built on AWS.
After a decade of clinical practice, Dr. Partovi transitioned into executive roles at Dignity Health where he served as its Chief Health Information Officer and, subsequently, as Chief Digital Officer/SVP of Digital Transformation. As the CHIO, Dr. Partovi oversaw the deployment of Cerner across the enterprise in both inpatient, outpatient and oncology settings. As the CDO, Dr. Partovi was responsible for the digital experience of consumers, patients and providers across Dignity Health.
Shez joined Amazon Web Services in 2018 as the Worldwide lead for Healthcare, Life Sciences and Genomics. He is currently working on over a dozen large scale initiatives across the globe and has a unique perspective of the opportunities to transform healthcare worldwide. Dr. Partovi combines his clinical, entrepreneurial and AWS experience to help the audience Think Big and imagine the Art of the Possible.
Read More