Brian Daleiden
VP Industry Marketing
Delivering multifaceted thought leadership and diversified global perspective on regulations, interoperable standards, and technology solutions for today's challenges and tomorrow's transformational opportunities.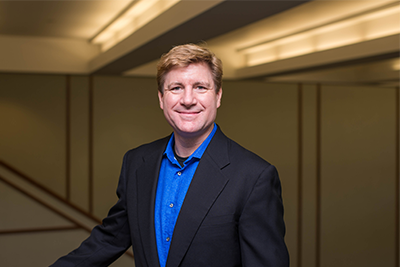 "It's immensely gratifying to be able to deliver industry expertise to enrich TraceLink's position both as a world-class provider of crucial business solutions and a trusted advisor to the pharma industry. With a vital mission to ensure medicine supply and the embrace of transformative technology, TraceLink makes knowledge-sharing meaningful and motivating."
Vice President of Industry Marketing Brian Daleiden is at the helm of TraceLink's thought leadership, global regulatory analysis, and market education programs that serve to inform and guide internal industry stakeholders about emerging and ongoing regulatory, business, and technical requirements. As head of the TraceLink Life Sciences Cloud Community, he is charged with building the company's global community network, bringing together thousands of key executives from across the global life sciences supply chain to discuss key issues and collaborate on transformative solutions through regular industry forums, workshops, and web events.
Prior to TraceLink, Daleiden was in charge of product and corporate marketing at SupplyScape Corp., a recognized leader in pharmaceutical supply chain security and integrity solutions. In addition, he has held marketing, product management, and software development leadership roles focused on the global manufacturing, process control, and supply chain space at Catalyst International, Rockwell Automation, and a number of startup companies.
Daleiden holds an MBA from Vanderbilt University's Owen Graduate School of Management and a Bachelor of Science degree from the University of Wisconsin. He has been a noted contributor to numerous journals and publications, is a regular speaker at industry events around the world, and currently sits on several steering committees and working groups devoted to standards and interoperability, including GS1, the Open Serialization Communication Standard (OPEN-SCS) Working Group., and the Healthcare Distribution Alliance Verification Router Task Force.
=
Read More