Register to watch the video:
In this 8-minute webinar excerpt, Mike Barga, Senior Director of Global Supplier Quality at Patheon by Thermo Fisher, outlines the obstacles to supplier collaboration and how companies can facilitate true partnership with their suppliers to improve quality processes and achieve real results.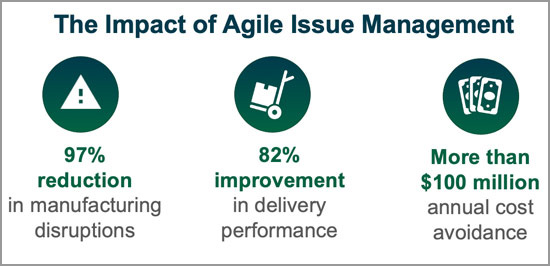 How can your organization benefit from Agile Issue Management? Register to watch the video.