TraceLink's Master Data Exchange solution helps companies create and maintain a central repository to store, administer, and maintain company, partner, and product master data that may live across multiple databases and systems across a company and its partners. Master Data Exchange facilitates the maintenance of this critical information and its exchange between supply chain partners.
Challenges
Master data is the foundation for keeping products flowing by enabling a common understanding on critical business data attributes across business transactions. Having a shared understanding between partners on key data like company identities, business location details, and product identifiers and attributes form a necessary platform for business transactions and operational processes.
Unfortunately, company, partner, and product master data often lives in silos within a company and across partners,
Different data is often used to represent the same company or product attribute
Supply networks lack the ability to efficiently and accurately share master data
Master data often isn't maintained or refreshed at a needed frequency, leading partners to become out of sync and begin making decisions based on incorrect data
Errors occur during shipments, and during reconciliation of financial transactions with physical transactions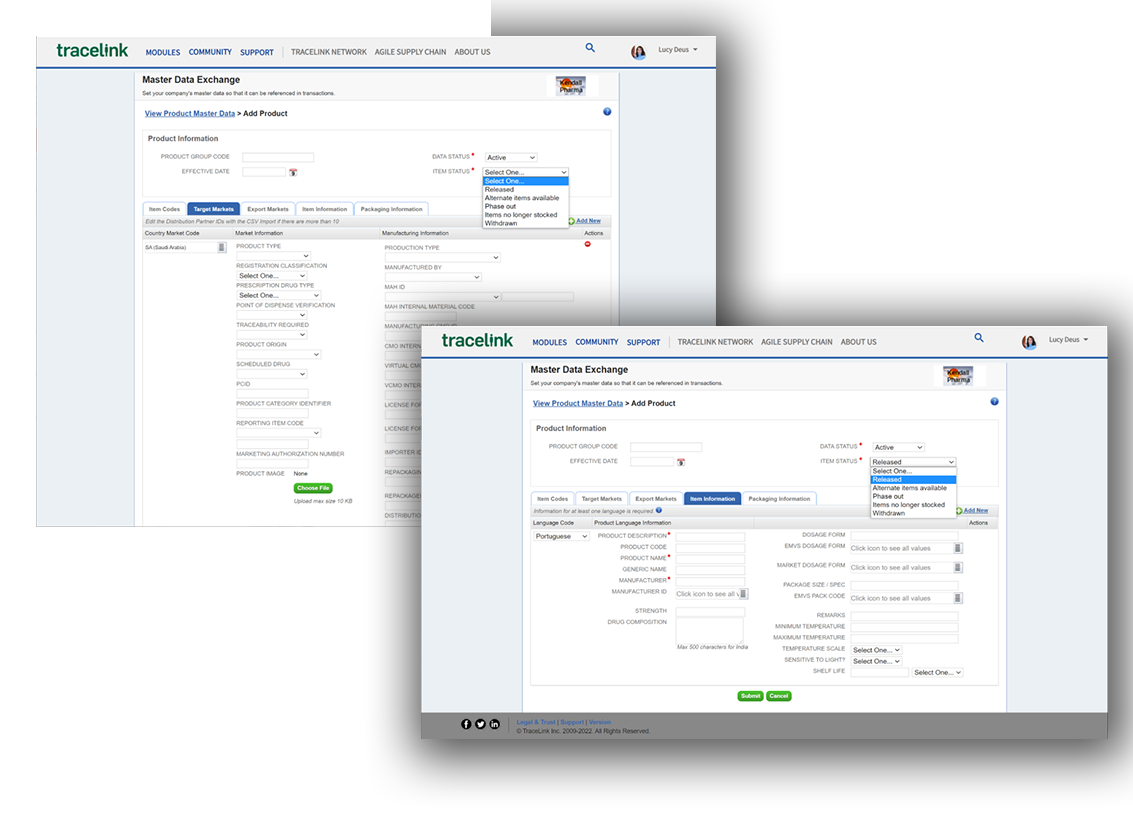 Benefits
A single source of truth for network master data (company, partner, product) is critical for your ability to orchestrate and manage interoperable networks of authenticated companies, users, products, and partners across the supply chain. Master Data Exchange enables the exchange and management of this critical master data to support accurate and efficient business and supply chain operations.
Manage a Single Master Data Schema
Develop and manage a single master data schema across all global requirements, allowing companies to populate only what is required for each country.
Populate Transactional Data Interfaces
Populate transactional data interfaces with additional data fields that may be required by those transactions before outbound delivery.
Support Regulatory Reporting Requirements
Support regulatory reporting requirements with data that needs to be reported to the governments associated with the supply chain transactions.
Enhance Understanding in Product/Supply Operations
Increase your company's and your supply / trading partners knowledge and make better decisions across manufacturing processes, inventory / distribution operations, and supply chain transactions by enhancing systems with critical contextual details on company, location, and product data.
Minimize Information Exchange and Maintenance
Reduce the information that is exchanged in supply chain and traceability transactions by standardizing on key shared business, location, and product identifiers which can be looked up in a master data repository. Reduce business and product data that is pushed to trade partners and must be continually maintained in siloed master data repositories across the supply chain.
Capabilities
Master Data Exchange provides extensive capabilities to manage challenging global company and product master data requirements across diverse and complex supply and trade partner ecosystems.
Manage product master data to inform business and compliance transaction templates

GTIN, NTIN, country drug codes, internal material codes
Target, export markets
Serialization packaging codes
Product status, regulatory requirements
Product attributes (strength, dosage, UOM, etc.)

Manage company and trade partner master data to facilitate the efficient and secure exchange of critical data

Global company identifiers (GCP, GLN, DUNS, CN, CNPJ, CIT, DEA, HIN, etc.)
Business types and location codes (corporate, facility, store)
Address and license (DEA, distribution, etc.) information

Build master data schemes tailored to country and channel requirements

US DSCSA, EU FMD, Russia, Brazil, Bahrain, China, Indonesia, etc.

Validate and enrich compliance or business messages sent to governments or exchanged with trade partners
Tailor data management capabilities based processes and preference (XML integration, CSV file upload, UI data entry)
Publish trade partner master data to facilitate new connections on the TraceLink Network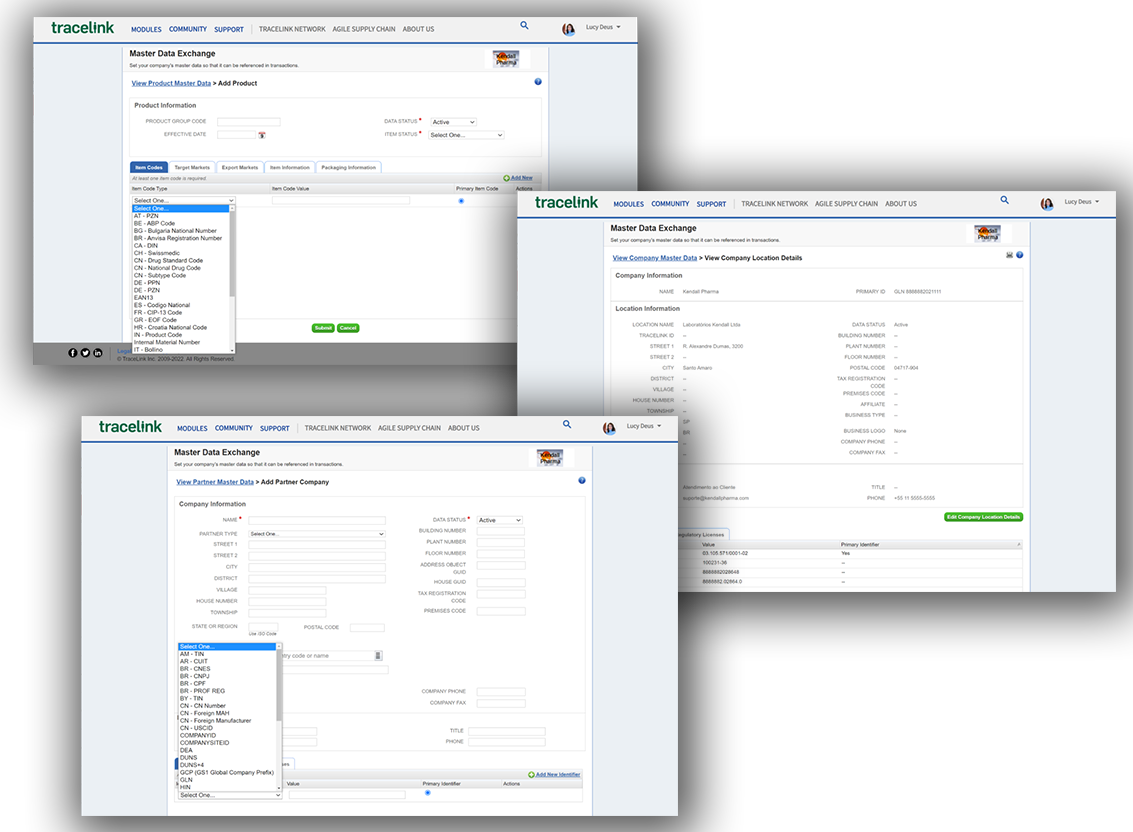 Related Resources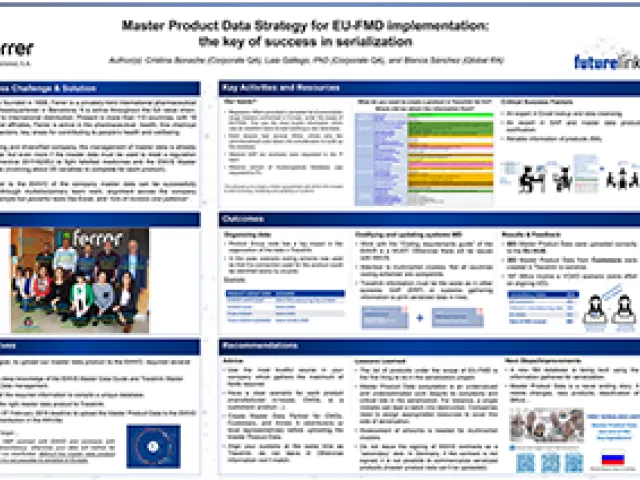 Case Study: Ferrer | Building a Master Data Strategy for EU FMD
Learn how Ferrer worked with TraceLink to manage its master data for EU FMD compliance.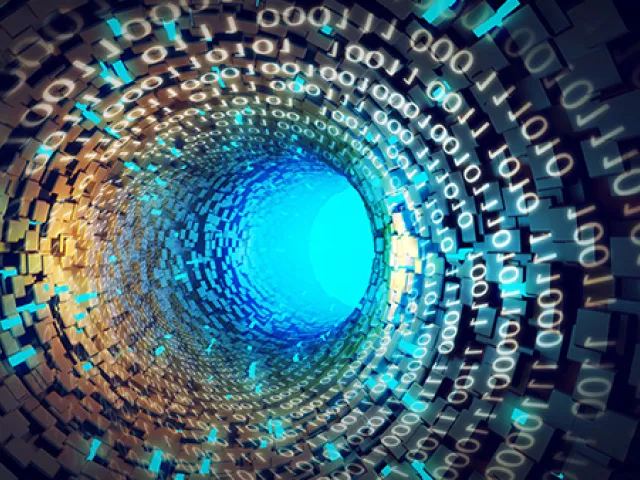 Master Data and Serialization: Understanding the Bidirectional Impact
Learn about the impact of master data, how it ties into serial numbers, and understand why it's…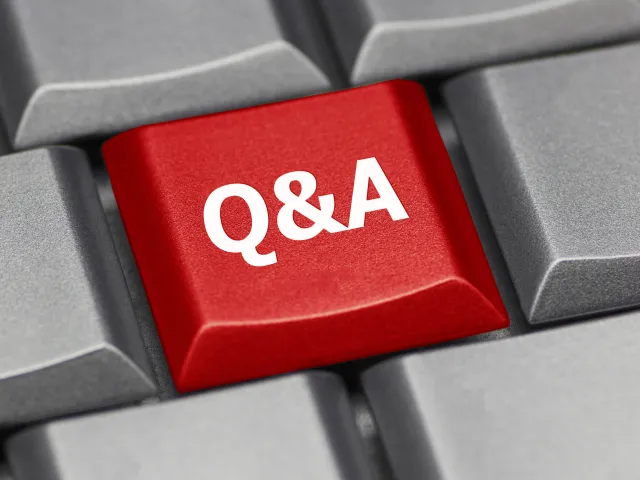 How Do I Prepare Product Master Data for EU FMD?
Learn what product master data you need to upload to the European Hub under EU FMD, and how to go…
TraceLink Community
A place for members to harness the digital supply chain, collaborate with peers and lead the life sciences industry in creating transformational solutions to serve patients better.