Supply Chain Issue Management Best Practices Handbook: Achieving Operational Excellence Through Digitalization and Continuous Process Improvement
Download the only handbook that provides a step-by-step guide on how to digitalize supply chain issue management; apply Six Sigma continuous business process improvement methodologies; and support your organization's Industry 4.0 transformation.
Agile Process Teams for Supply Chain Issue Management (APT-SC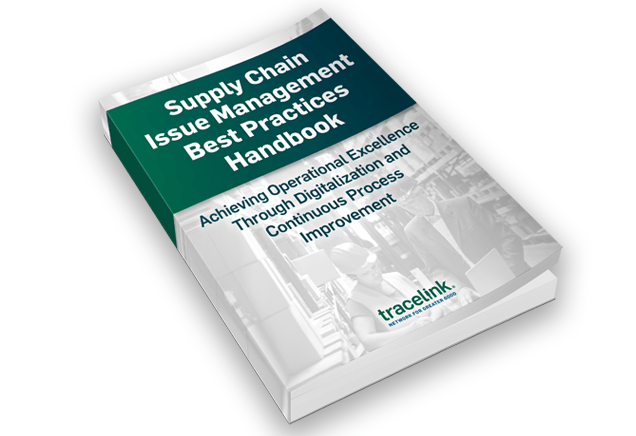 IM) brings speed, visibility, structure, and accountability to issue resolution processes and helps manufacturing organizations achieve operational excellence across the end-to-end supply chain. One TraceLink company using APT-SCIM achieved significant benefits, including: 
A 35% reduction in supply chain issues
A 65% reduction in time to resolve supply chain issues
A 50% reduction in repeat deviations
A 97% reduction in manufacturing disruptions
A 96% reduction in defects per million
An 82% improvement in delivery performance
Discover the collaborative, multienterprise work management platform that is redefining the future of supply chain issue management. Download the handbook today.