The Monitor Incidents dashboards in the Incident Management for Internal Manufacturing process of Supply Chain Issue Management provides critical metrics enabling you to determine the most important issues quickly by drilling into the details to track assignments, due dates, issue resolution status, and more.
Few business processes require as much multifunction coordination as manufacturing. To get products to market at a competitive price and be profitable, manufacturers need every department from human resources and finance to supply chain and production to work together toward these goals. To stay competitive, products must be continuously enhanced with new features that require changes to production processes and revised components delivered by suppliers. Further complicating manufacturing is the need to introduce new technology into once relatively simple products, which adds an additional level of complexity as teams work to ensure the right software versions are aligned with the enhanced products. For example, the once completely mechanical refrigerator that sat quietly purring in the corner of the kitchen now includes LCD screens and Wi-Fi and is capable of ordering groceries—this means new production processes and software versions.
This complexity generates thousands of manufacturing issues that need to be resolved by cross-functional teams that include finance, sales, R&D, manufacturing engineering, procurement, quality assurance, supply chain and planning. Unfortunately, working across departmental boundaries is not easy, even in the highest-functioning organizations. Most manufacturing organizations rely on emails, phone calls, and video meetings to resolve manufacturing issues.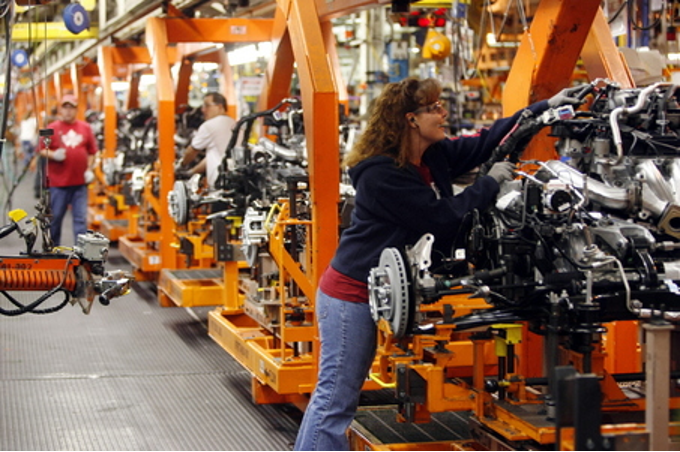 To keep issues from slowing or stopping production, organizations often establish daily "stand ups" with ad hoc processes to follow up on the issues discussed. Limited to spreadsheets and shared folders to track issues, managers have no visibility to the resolution process. Lack of visibility can delay issue resolution time by days, weeks, or months. Many managers often lament after issues have impacted important customer orders: "If only I had known where the issue resolution process was stuck, I could have deployed more resources." With manufacturing operations, a long delay can be the difference between happy customers that re-order and the permanent loss of customers because of failure to deliver on-time. The good news is that there is a solution to this challenge!
The Incident Management for Internal Manufacturing process template found in Agile Process Teams for Supply Chain Issue Management (APT-SCIM) was specifically designed to address these ad hoc and inefficient methods of communication, and it dramatically reduces issue resolution time. With APT-SCIM, teams from your manufacturing plants and teams from administrative departments work together to transform the issue management process. APT-SCIM easily connects all employees digitally and securely. Multiple cross-functional teams, called "process teams," can be formed with the skill sets to address different types of issues. Process teams enable members to monitor, collaborate, and track issue resolution assigned to their team.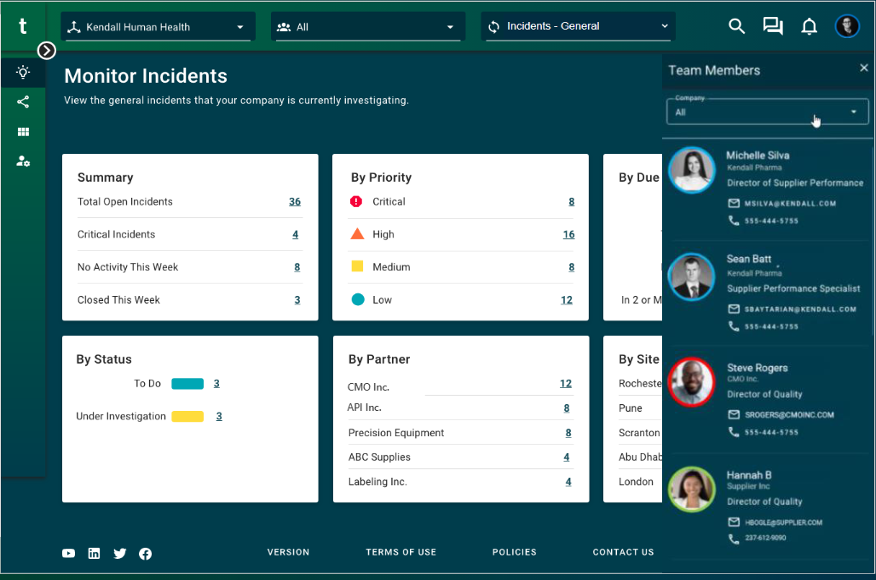 With many drop-down lists to enable easy and complete incident capture, Incident Management for Internal Manufacturing is designed to be used with no training to encourage widespread adoption, making it feasible to ask occasional users across the organization to log issues. For example, sales may have noticed a slight drop-off in orders as result of new features introduced in a competitor's product. Logging this drop-off in sales as an incident immediately makes R&D and Planning aware. R&D can evaluate whether it is feasible to match this new feature. Planning can collaborate with sales to adjust forecasts and production plans. Current practice would likely be to wait until inventory rises to a level that causes MRP to plan smaller production orders.
Even a rather simple manufacturing process can have thousands of points of failure including design problems, quality defects, business process defects, poor manufacturability, and much more. The Monitor Incidents dashboards in the Incident Management for Internal Manufacturing solution provides critical metrics enabling you to determine the most important issues quickly by drilling into the details to track assignments, due dates, issue resolution status, and more. The real-time visibility provided by the dashboards enables managers to spot issues that have not been assigned, issues that are falling behind, and which team member has the next step in the resolution process. The By Site panel on the Monitor Incidents dashboard enables managers to identify manufacturing sites with the most issues and assign more resources to investigate what is behind the high issue count.
Left unresolved, even the smallest issues can negatively compound and lead to greater manufacturing disruptions, so it is critical to examine sites with growing incident counts. APT-SCIM retains a complete history of resolved issues to support continuous improvement efforts. Combining continuous improvement methodologies such as the Six Sigma DMAIC methodology with APT-SCIM's systematic approach to issue management helps Six Sigma teams identify problematic processes that may be leading to recurring issues. With this powerful combination, organizations using APT-SCIM have reduced recurring issues up to 50% and manufacturing disruptions by as much as 97%. The result is a more agile and resilient supply chain that enables manufacturers to respond more to changing market dynamics. Most importantly, with a more agile manufacturing operation and fewer disruptions, APT-SCIM users were able to improve customer delivery performance by as much as 82%.
Learn more: Download our supply chain issue management best practices handbook today.
And visit our Supply Chain Issue Management Resource Center.