Bharath Sundararaman | General Manager, Intelligent Supply Network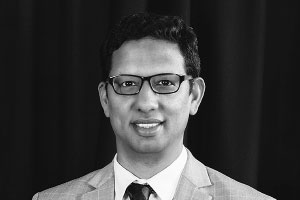 Bharath Sundararaman joined TraceLink in 2019 after ten years at Merck KGaA, where he most recently led the digital transformation of the company's global manufacturing and supply function into a machine-driven, "self-driving" supply chain. His work has been covered by the Wall Street Journal, CIO Online, Forbes, and other popular media channels.
Bharath joined TraceLink to bring his passion and experience in digital transformation of supply chains to TraceLink's network of customers in the life sciences industry. Bharath and his team will deploy predictive analytics, machine learning, and artificial intelligence on network-wide data sets to drive patient-centricity and to attack pressing problems like drug shortages and business inefficiencies.
Return to: The Patient-Driven Supply Network
Read More