Jamshed Dubash | General Manager, Smart Supply, Logistics & IoT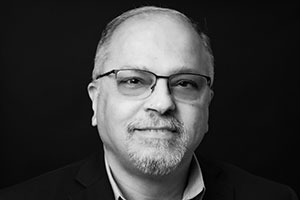 Jamshed Dubash focuses on helping TraceLink customers realize new business opportunities in the enterprise IoT/M2M (machine-to-machine) market space by integrating wireless 'edge' sensors, big data, and advanced analytics to help companies increase operational efficiencies and reduce costs. Jamshed has worked at large enterprises like Procter & Gamble, Gillette, Intel and Digital Semiconductor and has been a co-founder of multiple start-ups that include DeepMagic (AI, CV, unattended Retail), Senaya (IoT cloud-based asset tracking), and Mojix (RFID in Retail).
In his previous positions, Jamshed successfully managed large multinational projects at both tactical and strategic levels for US, European, and Asian Fortune 100 companies to achieve customer satisfaction, build strategic partnerships, and improve bottom-line performance. His areas of expertise include: Manufacturing, Consumer Product Goods (CPG), and Retail markets; Supply Chain and Asset Tracking applications; and M2M/IoT, RFID, Sensor, Wireless, and Semiconductor technologies. Jamshed has 18 published patents and multiple pending patents in RFID/IoT/M2M/sensors and wireless tracking technologies and applications.
Return to: The Patient-Driven Supply Network
Read More