TraceLink's Bahrain Compliance solution provides capabilities to support marketing authorization holders and manufacturers in meeting the requirements in Bahrain for serializing and reporting upon pharmaceutical products and their traceability transactions to the Bahrain NHRA-MVC system.
Challenges
While countries in the Gulf Cooperation Council (GCC, also known as the Cooperation Council for the Arab States of the Gulf ) such as Bahrain share many compliance requirements and follow similar standards, variations and exceptions in each country's regulations and workflows can be a challenge for multinational organizations that want to streamline their regional compliance operations.
Building a compliance platform for your business which can meet the unique needs of Bahrain while supporting other country compliance needs in a harmonized operational and data management way is critical for business performance and risk reduction.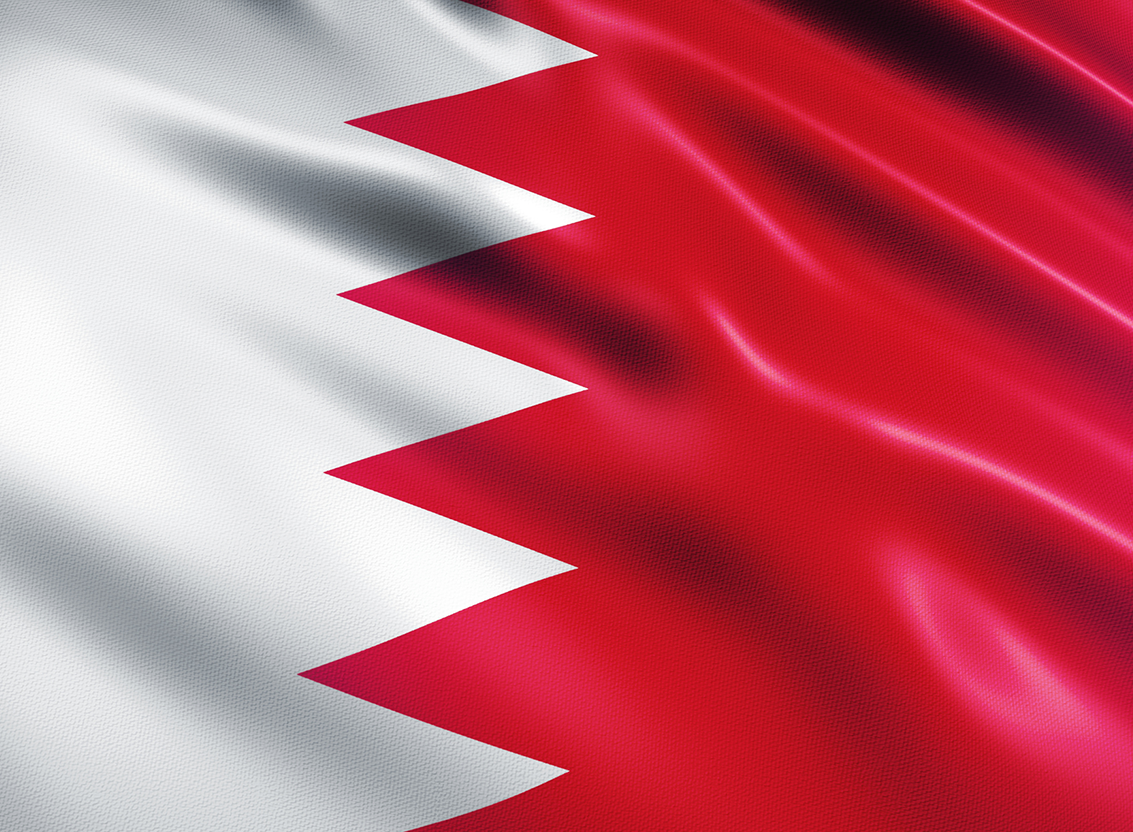 2019-22
Government Reporting, Serialization
Benefits
Bahrain Compliance supports the critical data and compliance management needs of MAHs and pharmaceutical manufacturers with Bahrain traceability compliance requirements. With TraceLink's Bahrain Compliance solution, marketing authorization holders and pharmaceutical manufacturers can:
Meet Unique Requirements
Meet unique Bahrain technical and operational requirements for data exchange, event choreographies, messaging encryption, and more, while isolating internal enterprise systems from the variability of country-specific compliance demands.
Eliminate Integration Costs
Eliminate integration costs by using TraceLink's global track and trace compliance network for compliance reporting and compliance data management.
Leverage Existing Applications
Leverage TraceLink serialization applications for Bahrain serialization management or use existing third-party solutions which may be in place.
Use Existing Integrations
Leverage pre-existing integrations with CMOs and 3PLs to speed access to key compliance information.
Capabilities 
Bahrain Compliance provides the intelligent compliance data management and reporting solution needed by companies seeking to comply with Bahrain compliance requirements while helping ensure they keep efficient production and supply chain operations for medicines being produced for the Bahrain market.
Delivers workflow, business rules, and data configuration capabilities needed to support complex operational and supply chain requirements for different customer networks
Configures and generates Bahrain compliance reports as required for commissioning of products and logistical units (SSCCs), packing, and product shipment while managing all applicable master and transactional data identified in the reports and supporting unique Bahrain event rules  
Enables submission of configured compliance reports to the NHRA-MVC system, supporting the required GS1 EPCIS data exchange standards and unique Bahrain technical requirements for events, file size limits, and other data management rules
Enables automated report generation / submission from event workflow s in packaging and distribution operations, and provides manual submission of reports as needed
Provides archival of compliance report events with full audit trail capabilities
Enables flexible UI for search and viewing of current and historical compliance reports and their data exchanges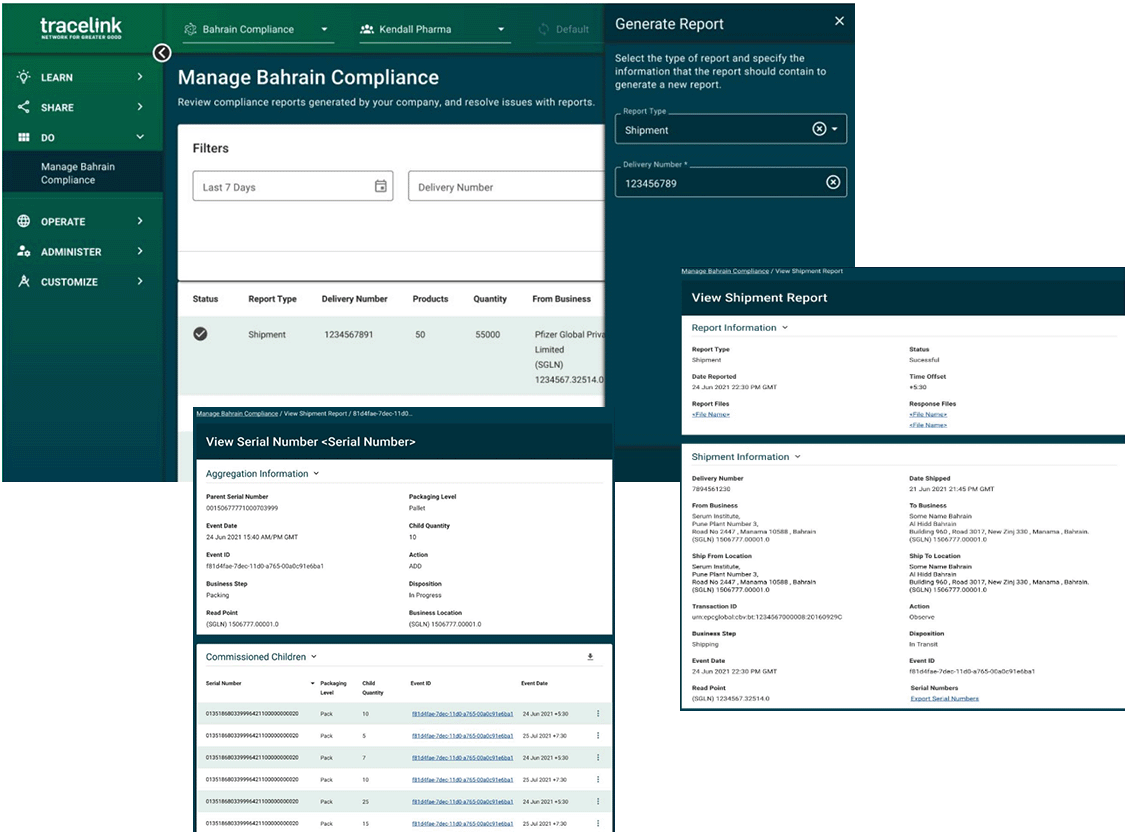 Related Resources
Download this visual guide to understand Bahrain requirements, deadlines, and who must comply.
View a compilation of the most recent track and trace regulations for the healthcare supply chain in…
TLU Educational Links/Certifications
TraceLink Community
A place for members to harness the digital supply chain, collaborate with peers and lead the life sciences industry in creating transformational solutions to serve patients better.