Product Information Manager - Product Verification (PIM-Product Verification) provides manufacturers, wholesale distributors, and other network entities with the ability to verify serialized product identifiers and their status across both direct and indirect supply network relationships. The secure publication of serialized product information into a network-facing repository with PIM-Product Verification, manufacturers can allow network entities purchasing, distributing, or otherwise handling products to scan such products, interrogating their serialized product identity (GTIN/NDC, lot number, expiry date, serial number) as needed for regulatory or business purposes. .
Challenges
Manufacturers, repackagers, wholesalers, and pharmacy dispensers face a range of product verification requirements under the U.S. Drug Supply Chain Security Act (DSCSA). Depending on business operations and product flows, network entities may need to: verify, or respond to verification requests of serialized product identity:
For saleable returns in the supply chain
When investigating product identity for potentially suspect or illegitimate products
When responding to an inquiry from the FDA or other regulatory body.
In addition, the safety and efficiency of the product supply chain is always under threat from recalled or expired products moving unnoticed through product supply operations. Finally, specialty drug distribution programs and other special supply chain scenarios rely on accurate and timely updates on product status as products are received, shipped, transferred, or otherwise handled across operations.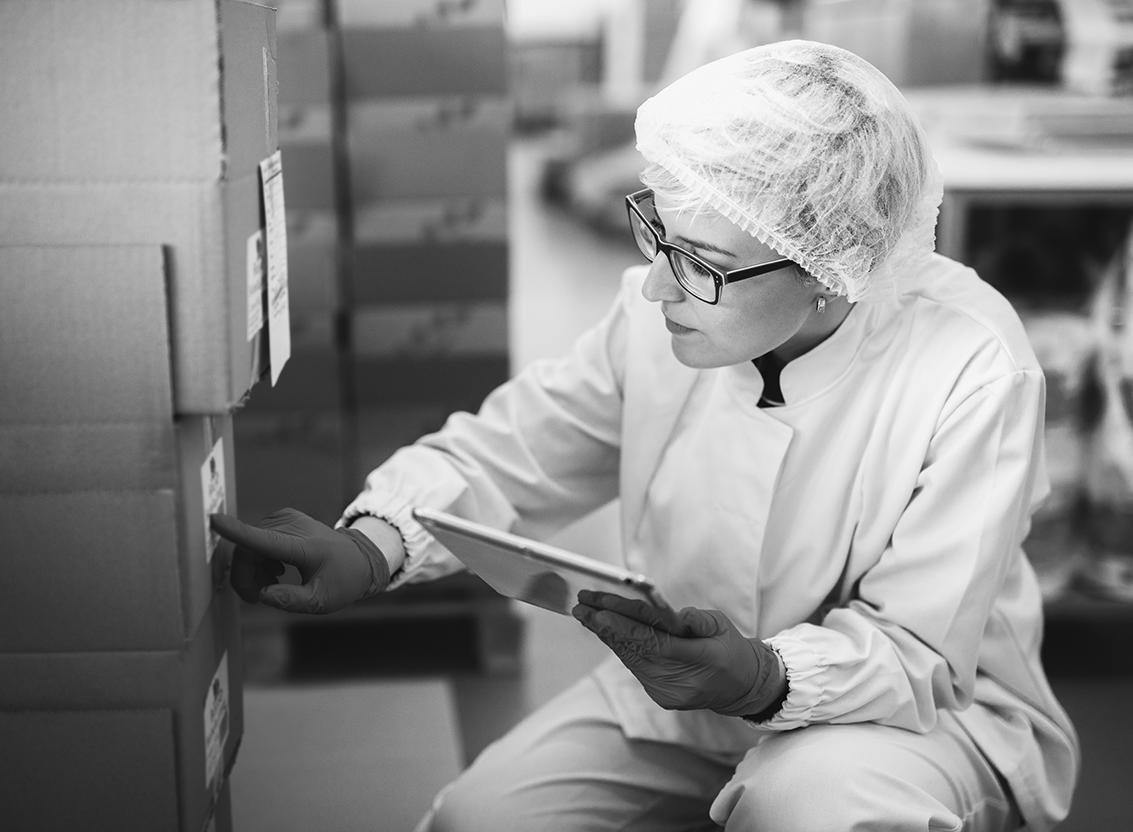 Benefits
PIM - Product Verification supports a wide variety of supply chain and regulatory needs, including those under DSCSA regulatory requirements documenting the critical need for an interoperable industry Verification Router Service (VRS) for the verification of serialized product identity under several regulatory scenarios.
Enable Manufacturer and Repackager Product Verification
Support pharmaceutical manufacturers and repackagers in meeting DSCSA requirements to efficiently and securely verify the identity of saleable returns or the identity of suspect products in the supply chain as part of DSCSA Request for Verification regulations. Provide a network-based verification system to facilitate both direct and indirect trade partners with the ability to verify the products put into the supply chain by original manufacturers or repackagers.
Support Wholesale Distributor Verification of Product Identity
Support wholesale distributors and downstream supply chain entities in being able to efficiently verify the serialized product identifier of products they handle to meet DSCSA regulations for verifying the product identifier of saleable returned medicines prior to their resale, to check the authenticity of product identity for potentially suspect products, or to verify product identity for other business or operational needs.
Enable Verification by Pharmacies, Hospitals, and Other Dispensers
Enable pharmacies, hospitals, and other dispensers to efficiently implement product identity verification as needed if they take returns as part of loan/borrow transactions, as part of patient safety procedures in pharmacy operations prior to sale, or as part of procedures prior to patient use.
Enable Better Management of Product
Enable better management of product status through the supply chain to support secure distribution, vendor managed inventory, and other closed-loop supply chain programs.
Ensure Network Interoperability
Ensure interoperability with supply and trade partners by supporting industry standards such as the Verification Router Service (VRS) network model and GS1 Saleable Returns standards.
Meet the High-Volume, High-Velocity Operations
Meet the high-volume, high-velocity operations in today's pharma supply chain to handle large serialization repositories, processing of verification requests from even the largest supply chain entities, and fast, automated verification turn-around to keep distribution operations moving without delay.
Help Keep the Supply Chain Secure
Help keep the supply chain secure by vetting verification requests from supply chain entities, leveraging the TraceLink Network of almost 300K entities, and actions by the TraceLink Network Services team in verifying onboarded network entities.
Capabilities 
PIM - Product Verification enables the verification of serialized product identifier data in a network-facing application which helps protect internal business systems and serialization repositories from high transaction network traffic and minimizes risk by keeping network transactions out of secure networks.
Support for the Verification Router Service (VRS) network model and related GS1 standards, including both requestor and responder use cases
Scalability and performance to exceed operational requirements such as sub-second response time
Flexible publication of serialization data and product status to a secure network repository, enabling verification requests by authorized supply chain parties
Publication and maintenance of product and company master data to the VRS Lookup Directory to enable network routing of verification requests by VRS systems to the right responder system
Verification of serialized product identification data, including GTIN, lot number, expiration date, and serial number, encoded and applied to product packaging
Verification response management, including return of positive/negative verification state as well as additional status data on the product identifier such as "recalled", "expired", etc.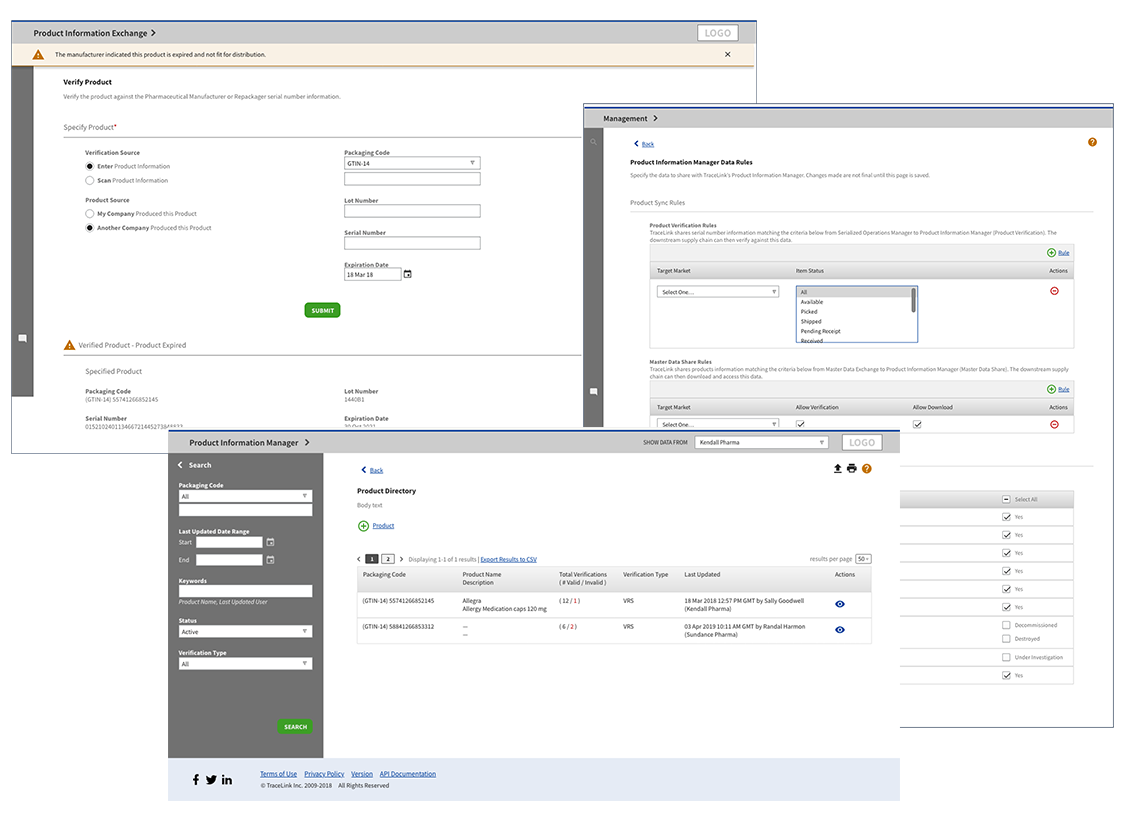 Related Resources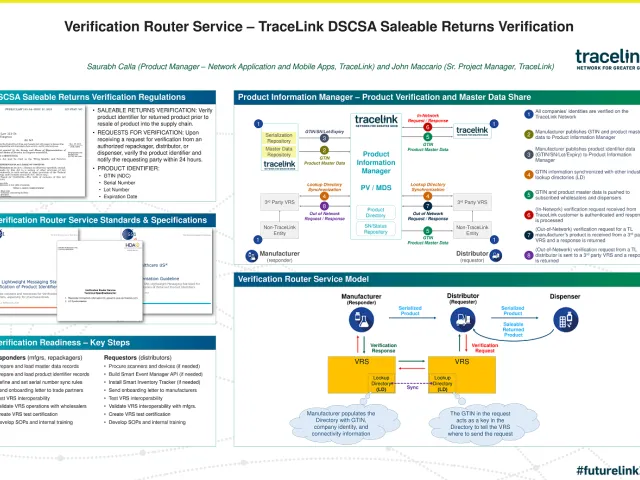 Case Study: TraceLink | Verification Router Service - TraceLink DSCSA Saleable…
TraceLink helps customers meet DSCSA saleable returns verification requirements via the Verification…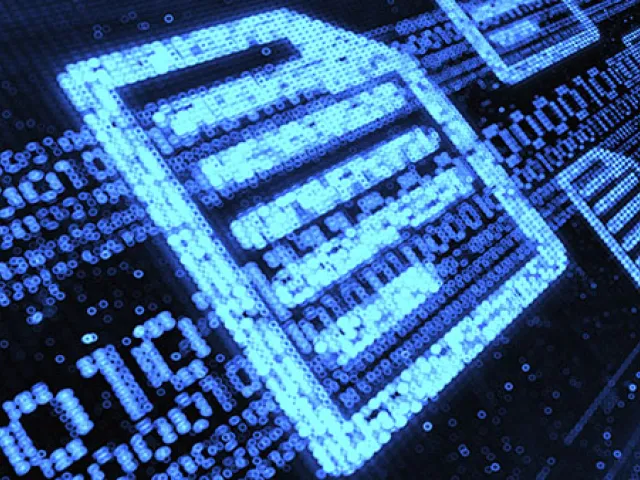 Digital Information Sharing: Master Data and Verification
Easily share master data with your trading partners and enable DSCSA saleable returns verification…
DSCSA 2023 / Verification Router Service (VRS) Innovation Forum
Members share their priorities and programs for DSCSA 2023 tracing and verification compliance, discuss FDA actions, and review and analyze PDG, HDA, GS1, and other DSCSA-related industry initiatives.