TraceLink's Saudi Arabia Compliance solution provides extensive and flexible capabilities to support marketing authorization holders/manufacturers and other companies in meeting the requirements of Saudi Arabia for serializing and reporting upon pharmaceutical products and their traceability transactions to the Saudi Arabia RSD drug track and trace system.
Challenges
Saudi Arabia represents the next wave of markets that are developing and deploying track and trace regulations and systems, often patterning their serialization requirements and reporting systems on existing models but adding modifications to meet uniquely local patient or business requirements.
For multinational manufacturers and their supply partners, this represents a particular challenge as medicines are often globally or regionally produced, demanding standardization in data and process, while requiring unique local data elements and compliance report configurations. Without a flexible global compliance platform in place, serving markets like Saudi Arabia may be both costly and prone to errors if isolated local solutions are developed.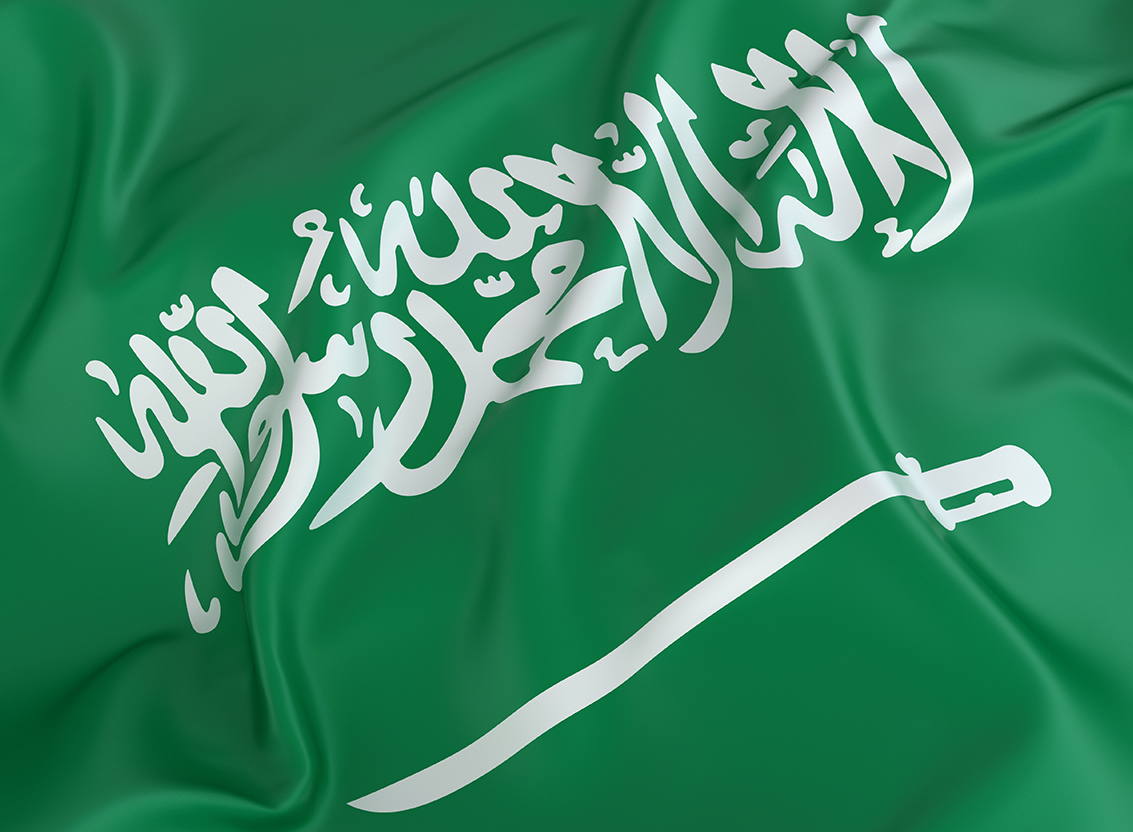 2019-22
Government Reporting and Serialization
Benefits
AVM is based on a robust test methodology and set of validation documents to support a company's computer system validation requirements, designed to help companies maintain validation and quality processes in today's increasingly diverse and changing supply chain environment.
Support for a Wide Range of Use Cases
Supports a wide range of business and operational use cases for marketing authorization holders and pharmaceutical manufacturers producing product for and distributing product within the Saudi Arabia market.
Support for Wholesale Distribution Use Cases
Supports companies with wholesale distribution use cases for the management of shipments, receipts and other distribution operations.
A Global Platform
Provides a common global platform for compliance reporting and compliance data management when used as part of TraceLink's global track and trace compliance network.
Leverage Existing Solutions
Delivers flexibility in leveraging TraceLink serialization applications for Saudi Arabia serialization management and triggering of reporting actions, or the use of existing third-party solutions which may be in place.
Join an Extensive Network
Leverages the extensive network of pre-existing integrations with CMOs and 3PLs to speed access to key compliance information.
Capabilities 
Saudi Arabia Compliance provides the intelligent compliance data management and reporting capabilities needed for the complex master data and traceability reporting requirements of Saudi Arabia
Delivers flexible workflows, business rules, and data configuration capabilities needed for complex operational and supply chain requirements
Configure and generate Saudi Arabia compliance reports for Supply, Import, Dispatch, Accept, Deactivate, and other transaction reports needed across multiple use cases
Enables submission and exchange of product and aggregation data to the Package Transfer System (PTS) via PTS Upload and PTS Download transactions in EPCIS and CSV formats to support provision of aggregation information to trade partners
Enables automated report generation/submission triggered from operational events or manual report submission to the RSD system
Provides a rich UI for search, viewing, and analysis of submitted reports
Provides audit trailing of events, submitted reports and system responses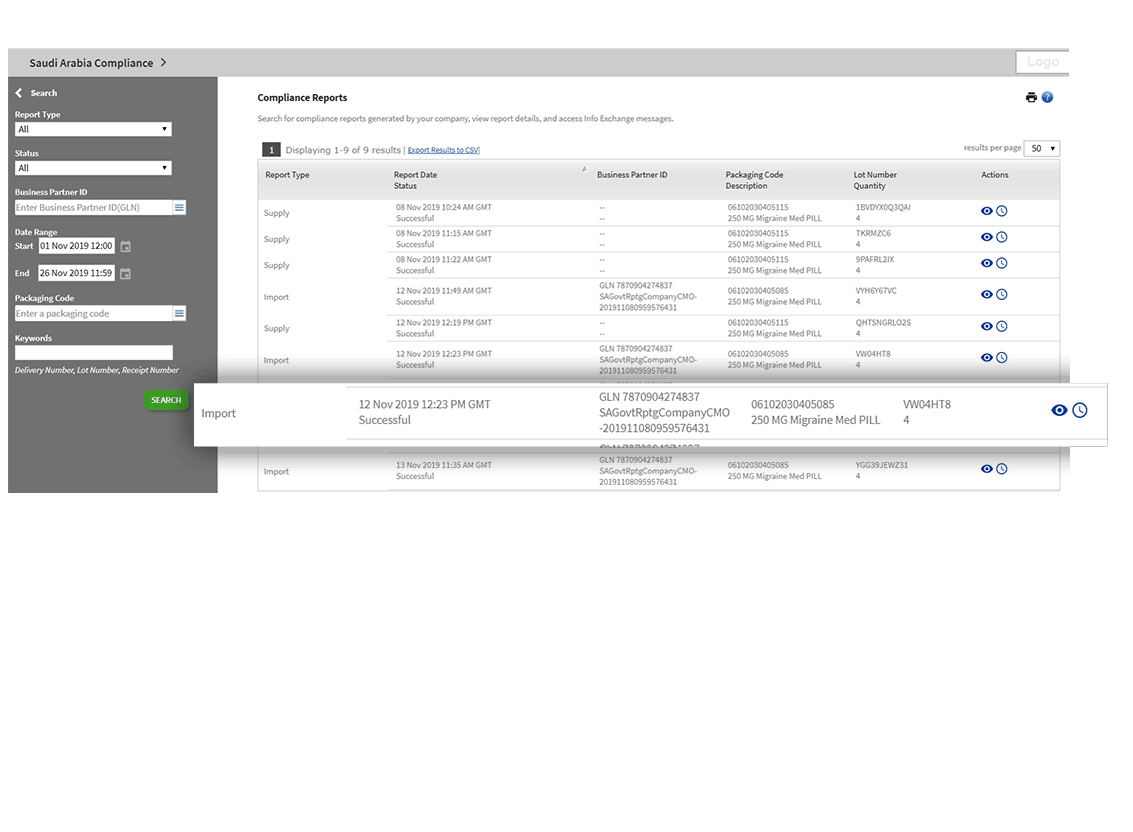 Related Resources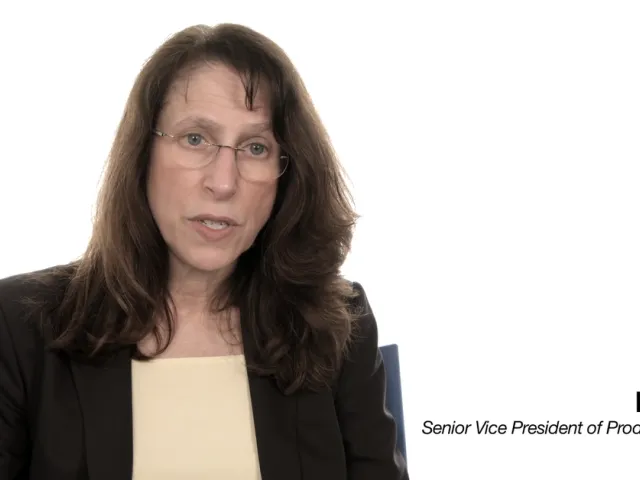 Preparing for Saudi Arabia Compliance Reporting
TraceLink SVP of Product Marketing, Lucy Deus, provides an in-depth review of the January 2019 Saudi…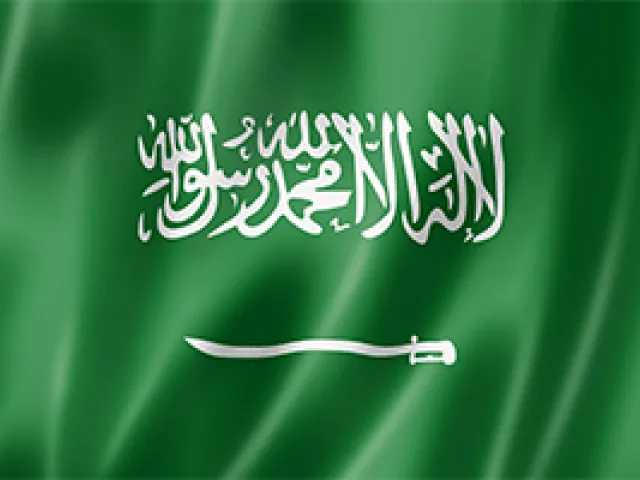 Saudi Distributor, TraceLink Partner to Build Integrated, End-to-End Supply…
See why SITCO Pharma chose TraceLink for its proven solutions and global experience—and how…
Global Compliance Special Interest Group
Inform your Global Compliance Strategy through this monthly tour of track-and-trace developments throughout the world. We let you know what is evolving in current traceability regulations, as well as help you keep an eye on what's is to come.