Identifying and collaborating on strategic opportunities for TraceLink's rapidly growing network of customers and partners.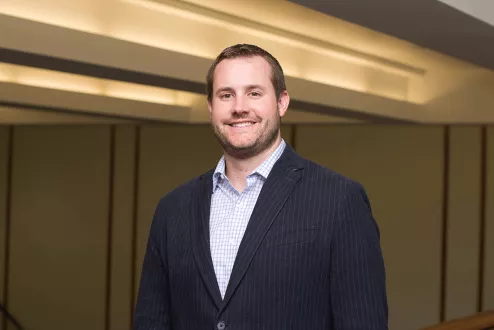 "Customers often begin their journey with TraceLink by investing in compliance, but then quickly search for new ways to use the serialization infrastructure they've deployed for value-based applications that solve critical business problems. I am constantly in search of opportunities to partner with our customers in areas of technology and business model innovation. Each day, I have the privilege of ideating with customers on ways to use our cutting-edge network platform and associated cloud solutions to accomplish high-impact initiatives like digital supply chain optimization and the creation of engaging consumer experiences by leveraging serialized products."
As Chief Operating Officer at TraceLink, Paul Cianciolo is responsible for working collaboratively with customers to create, nurture, and ultimately productize innovative new solutions and services that will help realize TraceLink's shared mission with partners to achieve end-to-end pharmaceutical supply chain security and patient safety.
Cianciolo has ten years of experience in the technology field working to identify and execute on strategic business opportunities that possess outsized value potential. Prior to joining TraceLink, he was a Vice President at leading early-stage venture capital firm FirstMark Capital, where he led the team responsible for evaluating new investment opportunities. During his time at FirstMark, Paul originated early-stage software and Internet-based investments within the healthcare, digital media, education, and enterprise sectors.
Cianciolo holds an MBA and a BS in Finance from Penn State University.