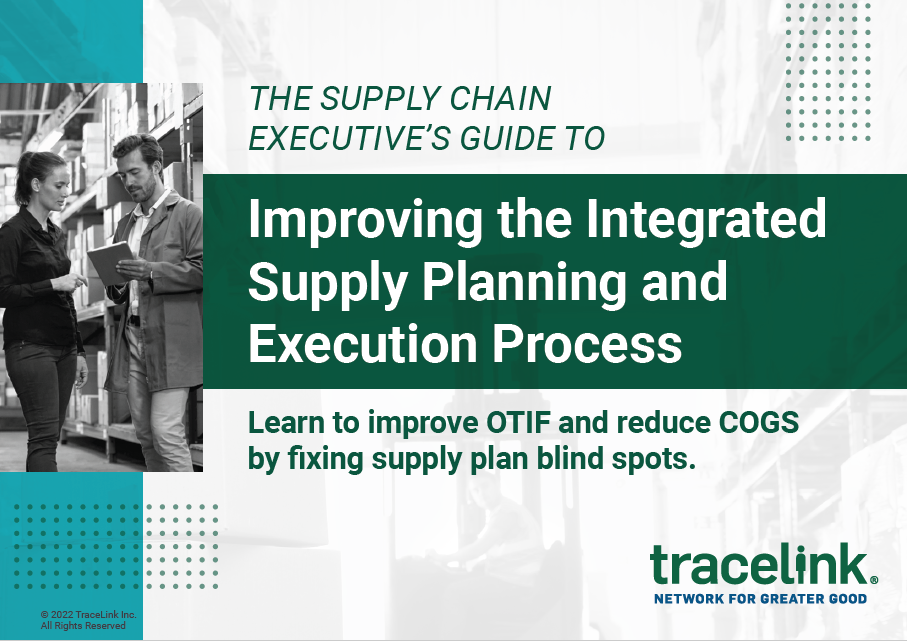 Reduce costs and improve OTIF by enabling your planners to respond faster and smarter to supply plan exceptions. Download our new eBook, "The Supply Chain Executive's Guide to Improving the Integrated Supply Planning and Execution Process," and you will learn:
Where the blind spots are in your supply plan.
How to resolve supply plan exceptions up to 65% faster with real-time supplier collaboration. 
How to improve OTIF service levels by as much as 82% by digitalizing exception resolution workflows.
Why digitalizing exception management is the best and most practical first step on the path to complete end-to-end supply chain digitalization. 
Increase the agility and resilience of your entire supply chain. Download the eBook today.