TraceLink's Russia Crypto Codes solution provides unsurpassed ability to manage the request, receipt, and distribution of cryptographic codes used to comply with the product coding, serialization, and reporting requirements under Russia Federal Law 425-FZ. The solution delivers a wide range of capabilities including ability to include crypto-codes as part of the serial number auto-replenishment process.
Challenges
For manufacturers and their packaging partners, applying crypto codes as required by the Russian regulations on packaging inside the 2D barcode without significant impact to production speed and without increasing failure rates is a significant physical challenge.
Companies facing this data challenge need to manage the request and usage of thousands to millions of unique crypto codes, and the need to share them with production sites or contract manufacturing/packaging organizations.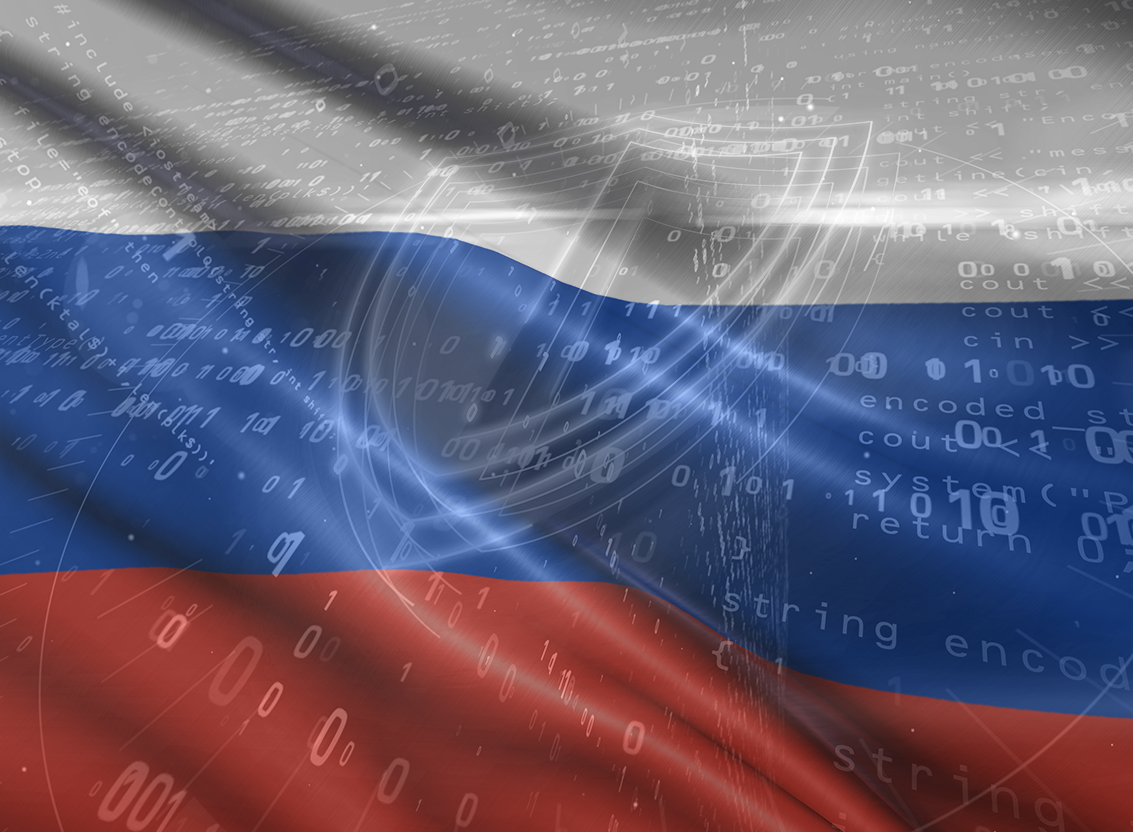 2019
Crypto Coding
Benefits
TraceLink's crypto coding solution for Russia is designed to help pharmaceutical MAHs and manufacturers manage the uniquely challenging process of generating, using, and managing cryptographic codes which are integrated into the serialized product identifiers applied to Russia medicinal products. TraceLink's powerful crypto coding solution provides:
Simplify, Automate, and Secure Crypto Code
Helps simplify, automate, and secure the crypto code acquisition and use process for both internal production and outsourced manufacturing / packaging.
Integrate with Internal Systems & Partners
Provides flexibility to integrate crypto coding into complex and diverse packaging and supply operations involving internal packaging facilities and outsourced packaging partners.
Support for All Infrastructures & Systems
Supports full TraceLink-managed serialization infrastructures as well as heterogeneous systems involving third-party serialization tools.
Enhance Visibility to Reduce Risk
Enhances visibility across the current and historical crypto coding and serialization process to reduce risk and improve responsiveness to emerging issues.
Manage Purging Activities
Helps companies manage crypto code purging activities where required by law.
Capabilities
Russia Crypto Codes provides an extensive set of operational and technical capabilities to help companies implement a reliable and automated method for acquiring and managing crypto codes as part of their Russia serialization and compliance infrastructure.
Manages customer credentials to authenticate to Russia OMS system
Manages logic to authenticate MAH (foreign mfg / packaging), or Location (domestic packaging)
Manages OMS endpoints (Foreign vs. Domestic) for crypto code requests
Manages connectivity / API to Russia OMS
Supports pre-payment and pay-upon-utilization approaches
Pre-built integration with TraceLink Serial Number Manager and Serial Number Exchange delivers end-to-end crypto-code and serialization processes (SN templates requiring crypto codes, assignment of SNs to domestic packaging sites, requests for crypto code generation following SN generation, etc.),
Supports provision of crypto-codes as part of the serial number auto-replenishment process with serialization systems
Supports management of special characters and resolution of unique coding issues
Supports deletion and purging of crypto key/code attributes from associated serialized product identifiers in serialization repositories through asynchronous API integration
Provides crypto code requisition history (from both the Russia OMS and crypto codes provided by the MAH)
Provides rich user interface to search for and review crypt code orders, order status, code importation history, and more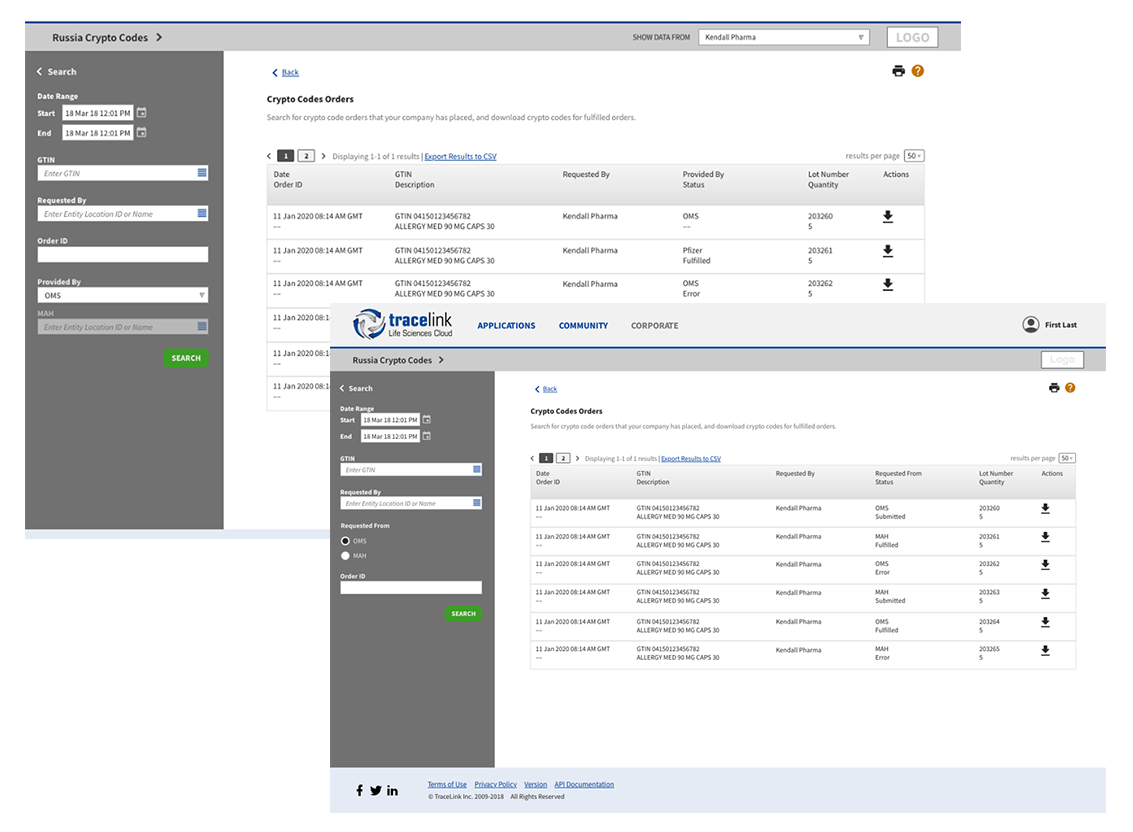 Related Resources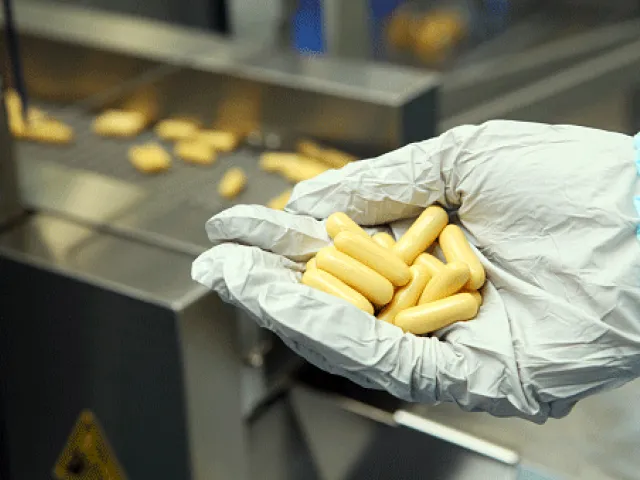 Russia Compliance and Crypto Coding: Top 8 Questions Answered
Read the answers to 8 Russia compliance and cryptographic coding questions.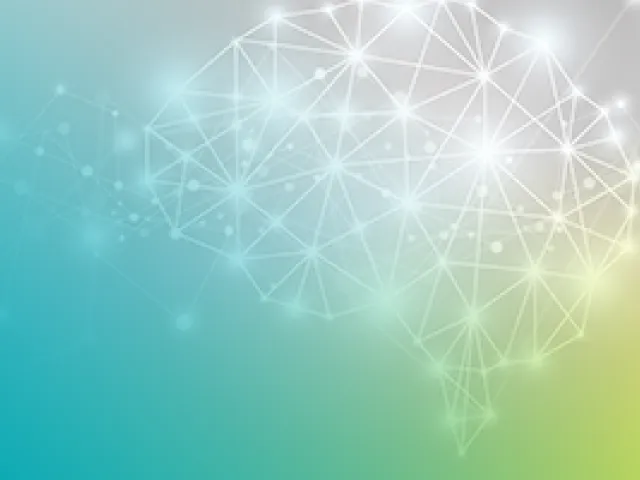 Rising to the Challenge of Russia Compliance: An Interview with Santen…
Learn how Santen Pharmaceutical is navigating Russia's highly complex and demanding serialization…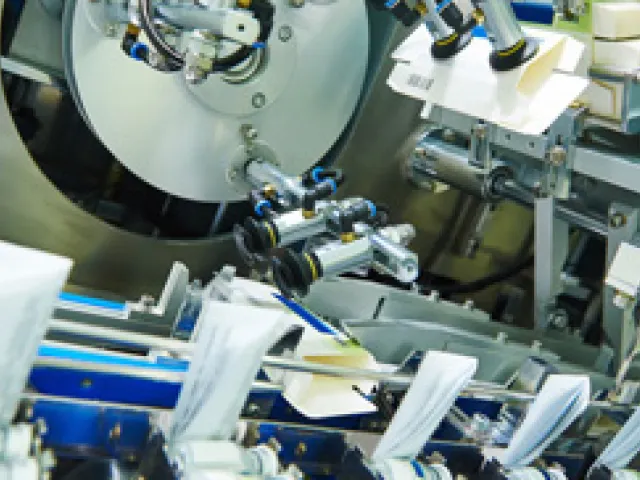 From Crypto Codes to Complex Reports: Expert Advice on TraceLink's Russia…
Get expert advice on meeting Russia's complex track and trace requirements for pharmaceutical…
Russia Innovation Forum
Join other customers using our Russia Compliance and Crypto Codes applications as they discuss evolving regulatory developments, review and analyze updates to technical guidelines and regulatory decrees, work together to solve Russia MDLP issues, and collaborate on strategies to minimize supply roadblocks in Russia.