With the Product Information Manager - Master Data Sharing solution, companies can securely publish, retrieve, and share product, company and partner master data across supply networks to enhance supply chain performance, and to meet regulatory and operational use cases such as product identity verification requirements as defined by the U.S. Drug Supply Chain Security Act (DSCSA).
Challenges
The access to accurate, up-to-date company, partner, and product master data across trade relationships and throughout supply network operations is a foundation for business operations. Without a shared, harmonized understanding of product descriptors, company attributes, location details, and other critical master data, misalignment and errors occur in shipping, receiving, returns, inventory, and product verification operations.
Lacking a network-based, standardized ability to share such information, companies often resort to manual exchanges of spreadsheets of data, streams of emails, or the laborious and error-prone and difficult to maintain creation of custom point-to-point B2B integrations with tens to hundreds of trading partners.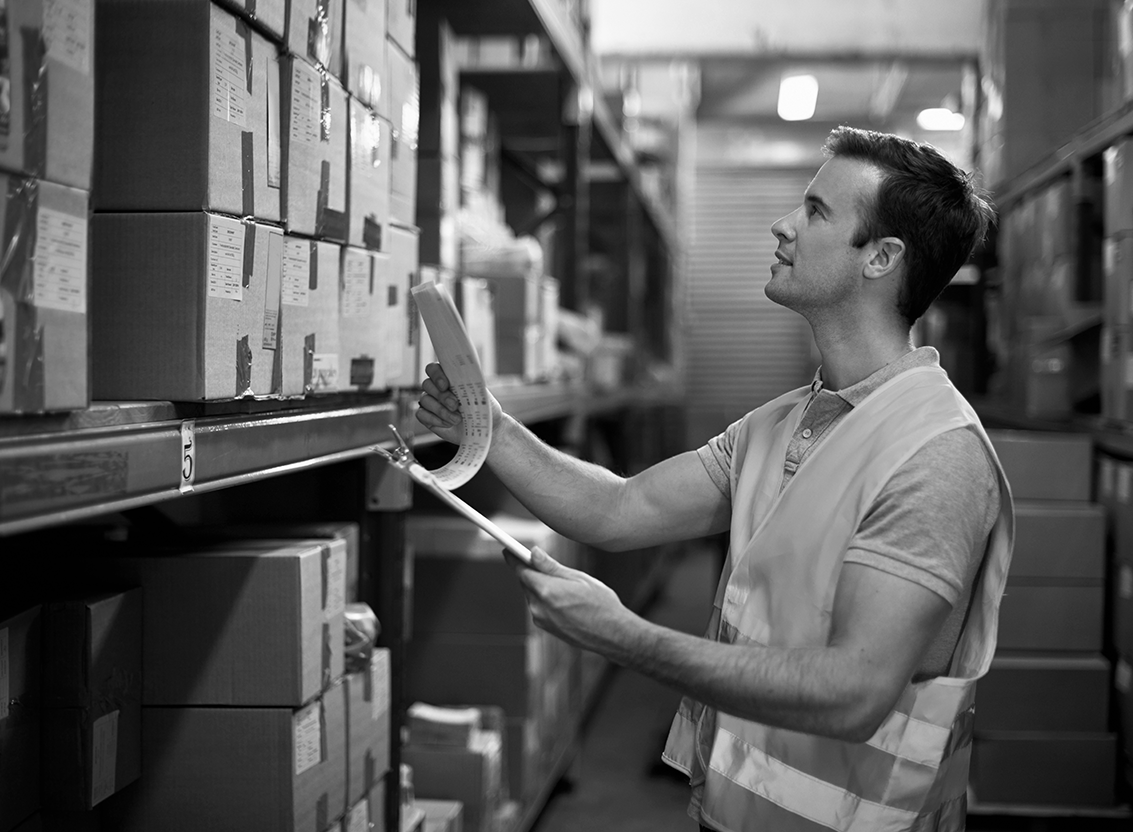 Benefits
Product Information Manager - Master Data Sharing provides an unrivaled network platform for the secure, efficient exchange of critical company, partner, and product master data across a diverse supply network ecosystem.
Support Trade Partner Business and Regulatory Operations
Ensure products continue to flow through the supply chain and that trade partners can meet critical regulatory requirements, such as meeting DSCSA requirements to verify the identity of products in the supply chain or to check the authenticity of a product for specialty distribution programs.
Enable Pharmacies, Hospitals, and Other Dispensers
Enables pharmacies, hospitals, and other dispensers to efficiently implement product identity verification as part of patient safety procedures in pharmacy operations prior to sale or as part of procedures prior to patient use.
Facilitates Business and Logistical Operations
Facilitates the sharing and exchange of master data (product, company) between supply chain entities to richer, more accurate better information about companies, locations, products and more is available in supply chain operations, distribution receiving/pick/pack/ship activities, and other logistical operations.
Enable Better Network Management of Product Status
Enables better management of product status (shipped, returned, recalled, etc.) through the supply chain to support secure distribution, vendor managed inventory, and other closed-loop supply chain programs.
Capabilities 
TraceLink Product Information Manager - Master Data Sharing enables the secure publication, usage, and maintenance of a broad range of critical company, partner, and product master data across the supply network. This includes product master data retrieval, publishing, and verification of serialized product identifier data in a network-facing application. This helps protect internal business systems and serialization repositories from high transaction network traffic and minimizes risk by keeping network transactions out of secure internal systems.
Provides access to and sharing of an extensive range of product, company, and partner master data between network partners including GS1 EPCIS Master Data Vocabulary via a publish / subscribe network model
Enables secure, permissioned-based access of master data through configurable data sharing rules by content producers to control data exchange
Creates a master data network hub that streamlines the vital exchange of master data between network entities, eliminating custom network links, reducing network traffic, and stopping the growth of siloes of isolated data
Supports unique business operational infrastructures and network relationships with flexible data exchange capabilities that support fully integrated and manual data management options
Allows companies to configure and control discoverability and access by a company's direct trade partners, indirect supply chain entities, and other organizations through various application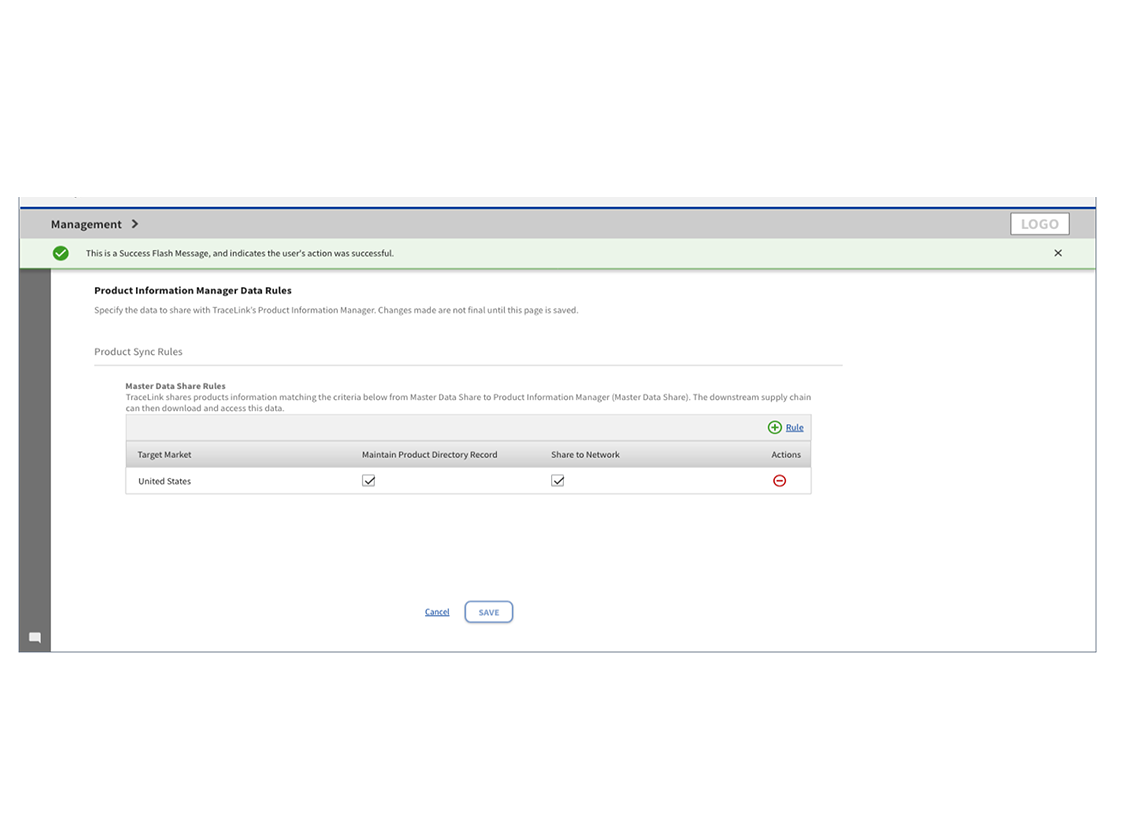 Related Solutions
Product Information Manager - Product Verification enables secure verification of serialized product…
Serialized Operations Manager is a comprehensive solution to support serialized product operations…
Product Track helps pharmaceutical companies, repackagers, wholesalers distributors, pharmacies and…
Related Resources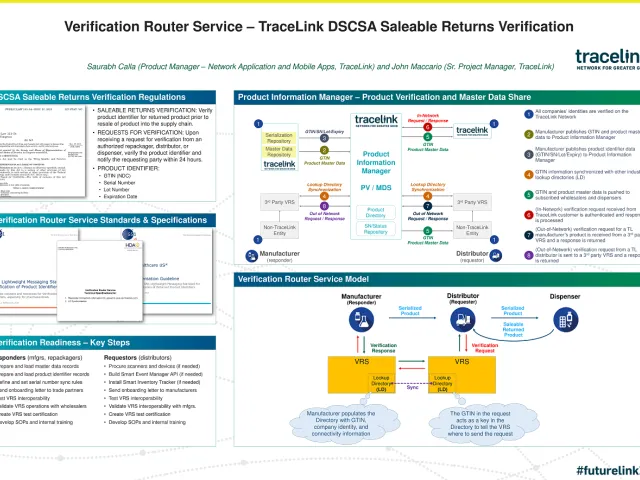 Case Study: TraceLink | Verification Router Service - TraceLink DSCSA Saleable…
TraceLink helps customers meet DSCSA saleable returns verification requirements via the Verification…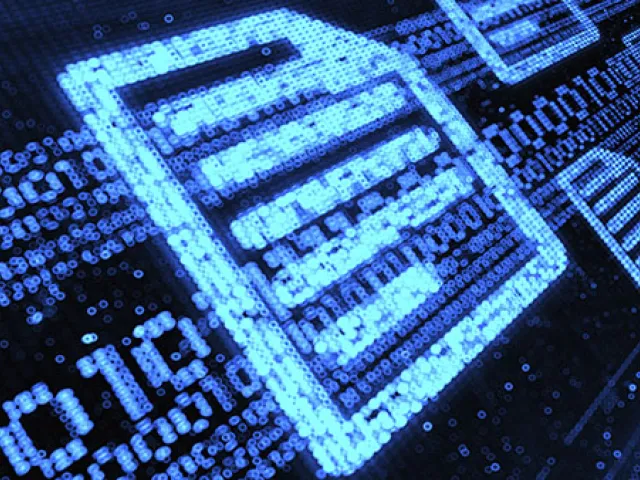 Digital Information Sharing: Master Data and Verification
Easily share master data with your trading partners and enable DSCSA saleable returns verification…
DSCSA 2023 / Verification Router Service (VRS) Innovation Forum
Members share their priorities and programs for DSCSA 2023 tracing and verification compliance, discuss FDA actions, and review and analyze PDG, HDA, GS1, and other DSCSA-related industry initiatives.