TraceLink's Automated Validation Manager (AVM) is an automated validation service for end-users in highly regulated supply chains or those companies seeking to meet stringent GxP compliance standards. AVM provides a set of test cases for execution and a set of corresponding validation documents generated to support quality and validation requirements related to TraceLink application and platform releases.
Challenges
As regulatory demands evolve and changes occur, life sciences companies must be able to quickly adapt their track and trace solutions in order to maintain continuous compliance and prevent disruption to product flow. Technology solutions must also evolve to keep pace with these industry changes, and life sciences companies need to validate software updates to mitigate operational risk by confirming that all new software functionality is working as intended.
With the unpredictability associated with pharmaceutical supply chain compliance, companies face the challenge of managing and validating software updates more frequently—often resulting in the need for specific staff expertise and repeated labor-intensive testing. Those who outsource validation because they do not have in-house expertise face high costs for consultants to manage the entire validation process for them.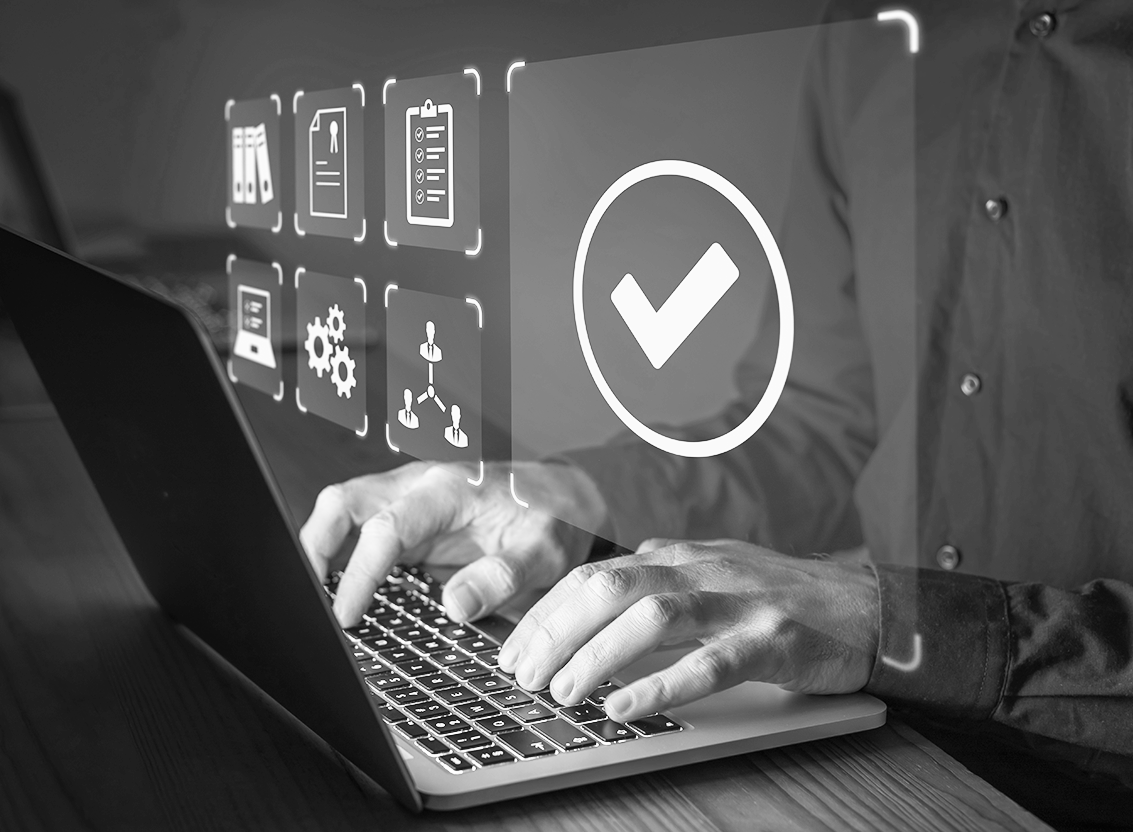 Benefits
AVM is based on a robust test methodology and set of validation documents to support a company's computer system validation requirements, designed to help companies maintain validation and quality processes in today's increasingly diverse and changing supply chain environment.
Meet Internal and GMP Validation Requirements
Meet internal and GMP validation requirements while keeping pace with industry compliance change and emerging business needs
Evolving regulations
New and changing data and technology standards
Diversifying supply and trade partner requirements
Reduce Internal Time and Costs
Enable your company to benefit from ongoing platform/solution enhancements, and facilitate ongoing operational and supply chain modifications, while reducing the time and cost to validate initial solution deployment and future modifications.
Eliminate Manual Processes
Eliminate the need to manually write and execute validation scripts against new functionality.
Leverage the TraceLink Platform
Leverage the TraceLink platform and network tenancy to benefit from the full suite of automated tests continually executed against platform and application releases.
Automate Functional Testing
Automate functional testing of TraceLink's user interface and file transactions across standard TraceLink maps.
Re-direct Scarce Validation Resources
Re-direct scarce validation resources to internal needs while maintaining a thoroughly validated TraceLink infrastructure.
Minimize Risk
Minimize risk of non-compliance expanding, simplifying, and automating validation processes.
Predict Future Costs
Control and confidently predict future validation costs through a subscription model.
Capabilities 
TraceLink AVM supports customers in minimizing both the in-house and outsourcing burdens of validation by automating certain tests and confirming that current TraceLink software and platform capabilities perform as intended, resulting in a fully executed, paperless package designed for compliance with GxP compliance standards such as GAMP 5.
Validation Plan. Defines the scope of validation and governs the execution of the validation process
User Requirements Specification. Includes requirement description, type, priority, status and risk requirements metrics based on functionality, priority, and risk
Functional Risk Assessment. Outlines the risk associated with the functionality based on its business impact coupled with a risk assessment that is performed with each release to determine potential business impact
Test Cases and Results. Detailed test cases for specific applications and use cases, and the results of automated and manual testing
Traceability Matrix. View all requirements, their associated tests, and the results
Testing Certificates. Installation Qualification (IQ) and Operational Qualification (OQ) certificates 
Validation Release Summary Report. Comprehensive documentation of all requirements, test status, and test results
Release Preview. AVM status, corresponding test case IDs and Comments cross-referenced in release documents to facilitate impact analysis and promote continuous validation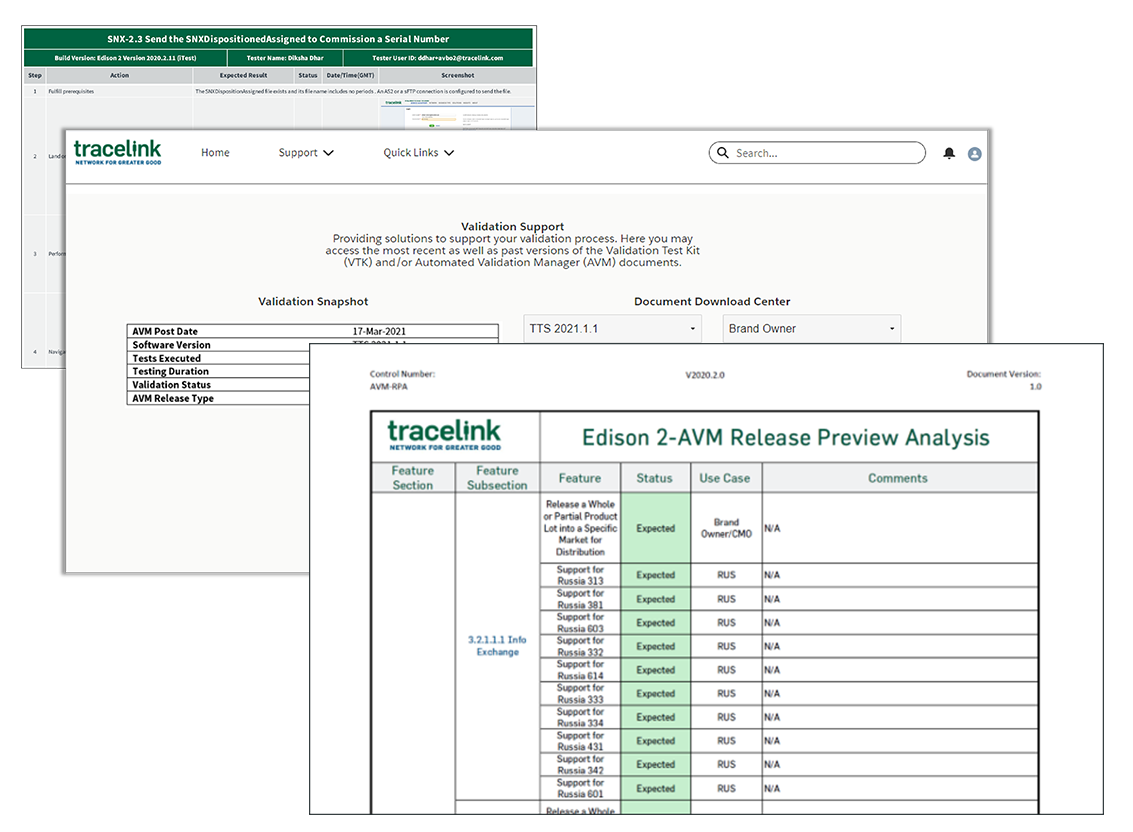 Related Resources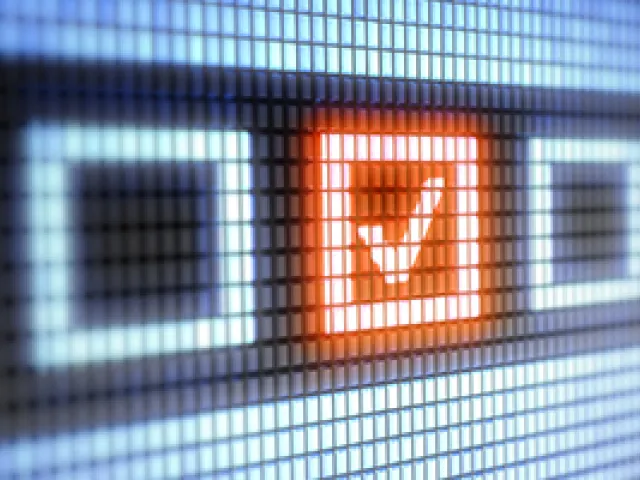 AVM Walkthrough: How AVM Automates Validation Testing
See how AVM executes automated testing for continuous validation across your entire solution by…
Customer Success Stories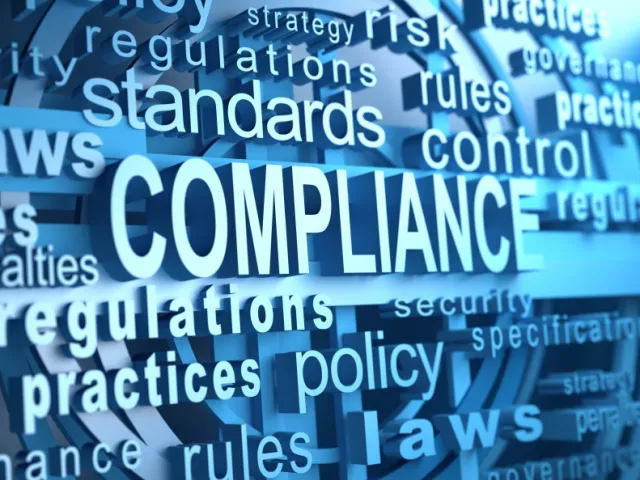 Specialty Pharma Automates Validation to Ensure Compliant Launch
When a leading provider of CNS (central nervous system) drugs decided to launch its first…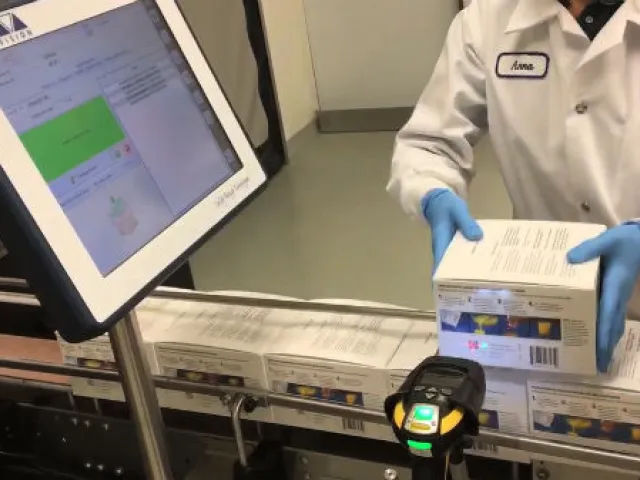 AVM Helps Virtual Manufacturer Automate Software Validation Across Diverse…
Read how a leading biopharmaceutical manufacturer turned to TraceLink's Automated Validation Manager…
TraceLink Community
A place for members to harness the digital supply chain, collaborate with peers and lead the life sciences industry in creating transformational solutions to serve patients better.