Product Availability Intelligence leverages the Collective Intelligence capabilities of the TraceLink Opus Digital Network Platform to predict drug shortages and their duration across the healthcare supply chain. By applying artificial intelligence and machine learning to Opus network data, TraceLink provides drug shortage predictions up to 90 days in advance with high accuracy- exceeding the performance of all industry benchmarks.
Product Availability Intelligence enables Drug Manufacturers to determine:
NDCs that are likely to be in shortage condition in the next 10-90 days.
Which comparable NDCs are likely to be in shortage in the next 10-90 days.
When are shortages expected to end for company NDCs and the comparable NDCs.
If production should be increased or decreased to take advantage of new market opportunities created by shortages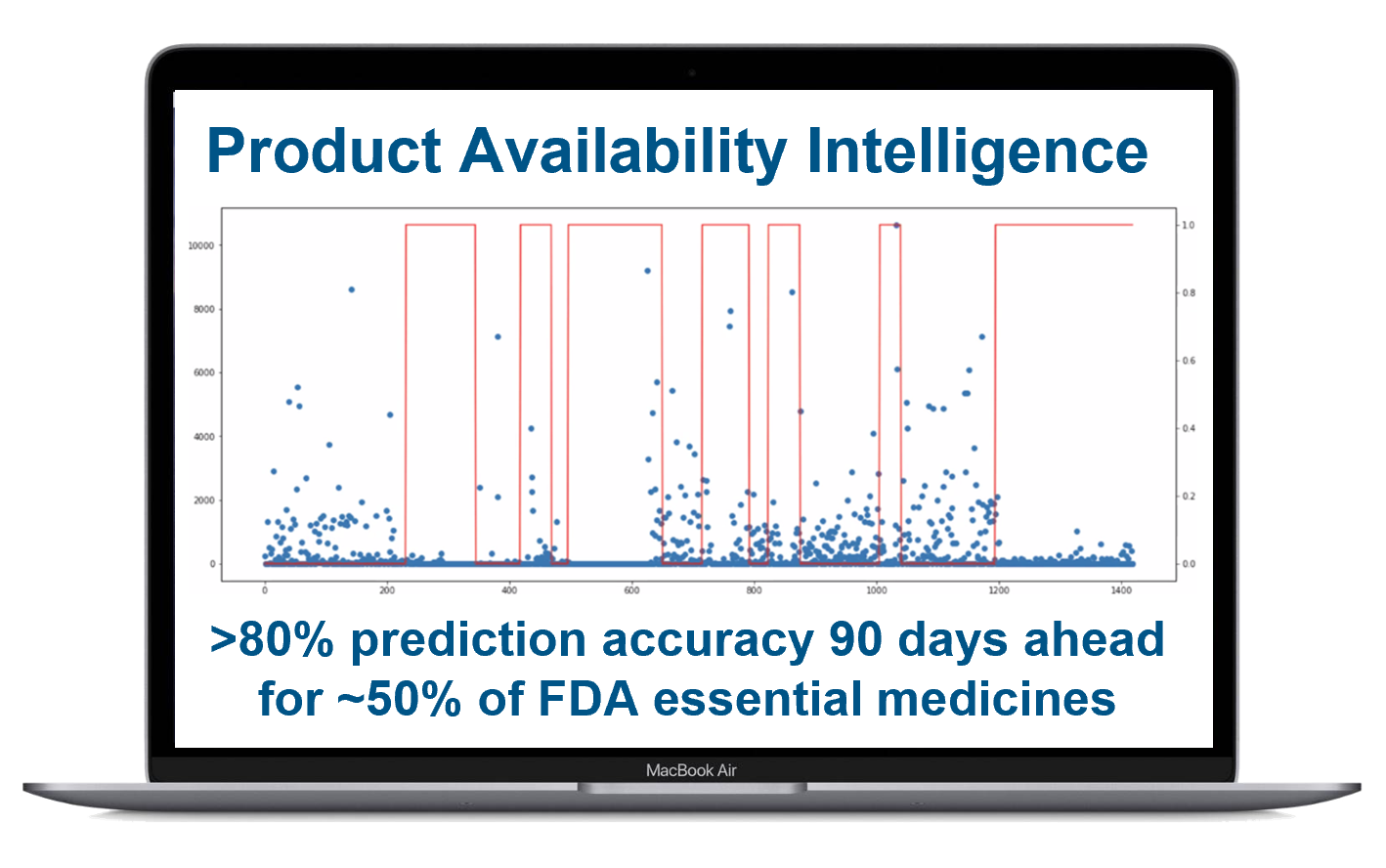 Challenges
Drug shortages have a significant impact on patient health and create extraordinary challenges for pharmacy and procurement leaders including:
Negative impact on patient care
Delays or cancellations in medical procedures
Limiting treatment options
Increasing drug costs by 15-30% on average
Increasing labor costs
Losing customers to competitors (retail pharmacies)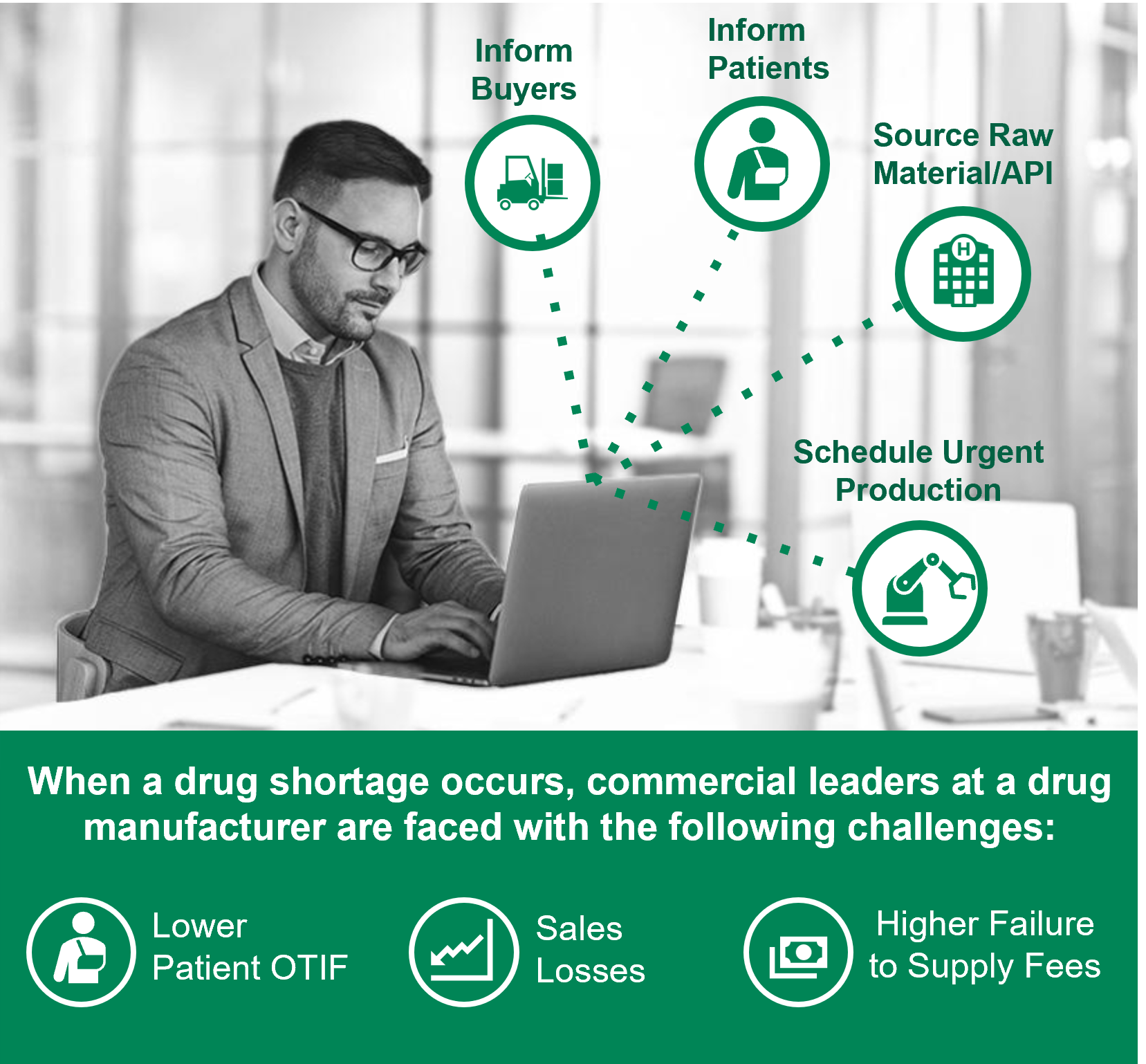 Benefits
TraceLink Product Availability Intelligence leverages the massive data set of more than 35 billion serial numbers on the TraceLink network—the life sciences industry's largest digital supply network—to predict drug shortages and their duration across the healthcare supply chain. Key benefits include:
Improve Patient Care
With early awareness of a potential shortage, manufacturers can increase drugs released into the supply chain to ensure high on-time and in-full service levels to patients are maintained.
Protect Brand Credibility
Manufacturers can use the additional lead time provided by the shortage prediction to increase production, avert the shortage, and maintain brand credibility.
Improve Sales
Manufacturers can improve revenues by 5-7% by avoiding the lost sales resulting from drug shortages.
Lower Costs
Large drug manufacturers can reduce "failure to supply" fees of $10-20M annually by 5-10% and reduce the cost of variable labor required to address shortages.
Reallocate Inventory
For shortages that cannot be easily averted due to uncontrollable supply disruptions, use shortage prediction and projected duration to allocate inventory across customer orders more equitably.
Increase Market Share
Use insights to assess potential impact NDC shortages of comparable drugs which may increase demand for alternative drugs.
Capabilities 
Only TraceLink has the data to predict drug shortages:

283K+ healthcare and pharmacy organizations on network
38B+ serialized units tracked
47K in-network product GTINs

Predict shortages of a large number of NDCs up to 90 days in advance.
Artificial intelligence and machine learning used to refine predictions to high accuracy levels.
Based on drug product flow on the TraceLink Opus network—the world's largest life sciences industry network.
Daily traffic signal visualization—red, yellow, and green indicators help you immediately identify NDC shortage risks.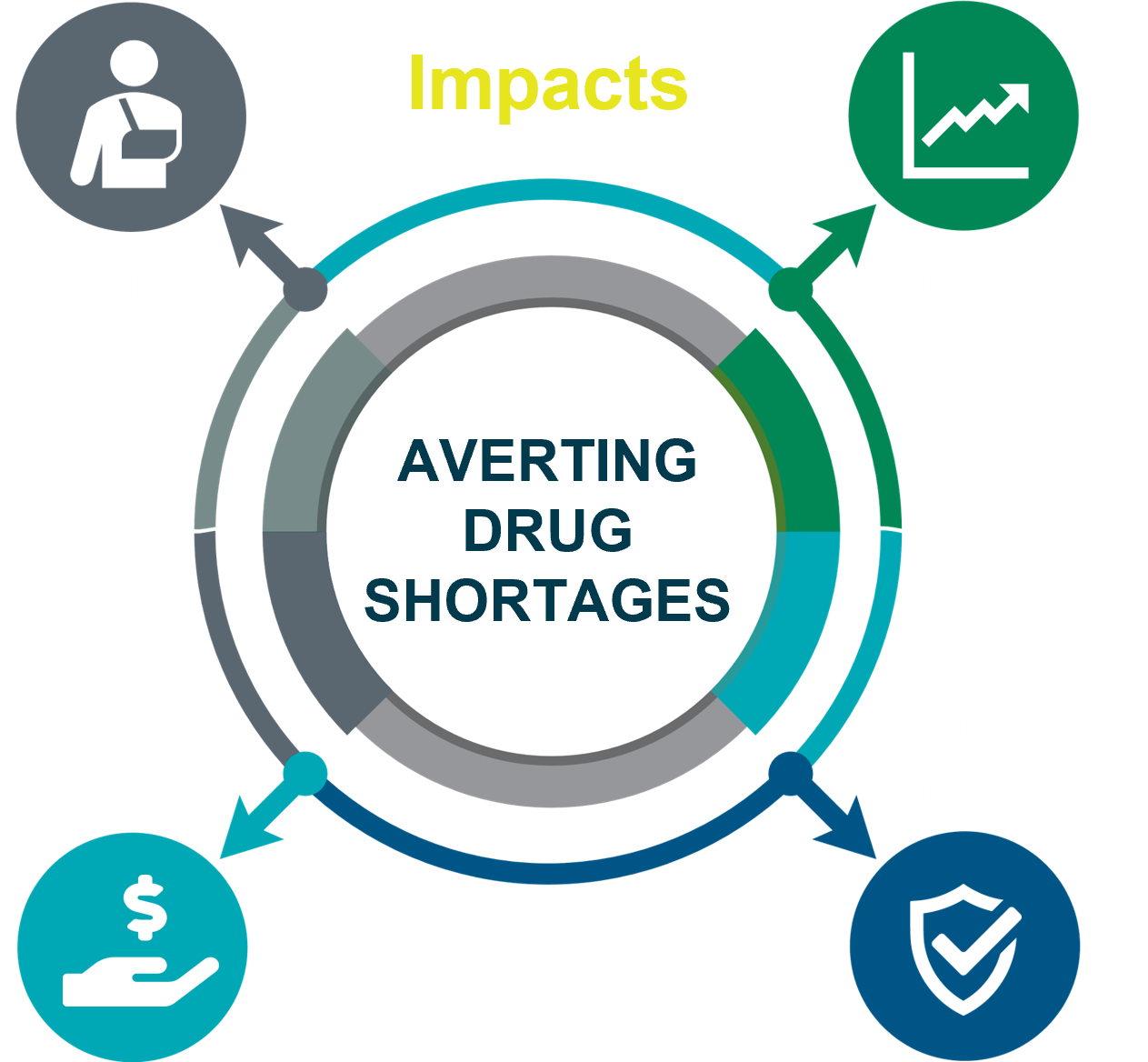 Related Solutions
Serialized Product Intelligence provides real-time insights to lot-level events through proactive…
Related Resources
Download our Product Availability Intelligence solution brief to learn how we are helping drug manufacturers predict drug shortages.
TraceLink Community
A place for members to harness the digital supply chain, collaborate with peers and lead the life sciences industry in creating transformational solutions to serve patients better.