Product Availability Intelligence leverages the collective intelligence capabilities of the TraceLink Opus Digital Network Platform to predict drug shortages and their duration across the healthcare industry supply chain. By applying artificial intelligence and machine learning to Opus network data, TraceLink provides drug shortage predictions up to 90 days in advance with high accuracy - outperforming all existing industry benchmarks. Product Availability Intelligence enables hospitals and pharmacies to:
Acquire an early warning of drug shortages 10-90 days prior to an official announcement of a shortage.
Engage their wholesalers, manufacturers, and third-party drug suppliers proactively to ensure sufficient drug supply.
Identify alternate drugs at an affordable price well before a shortage occurs.
Prevent expensive labor overhead and chaos caused by unexpected shortages.
Challenges
Drug shortages have a significant impact on patient health and create extraordinary challenges for pharmacy and procurement leaders including:
Negative impact on patient care
Delays or cancellations in medical procedures
Limiting treatment options
Increasing drug costs by 15-30% on average
Increasing labor costs
Losing customers to competitors (retail pharmacies)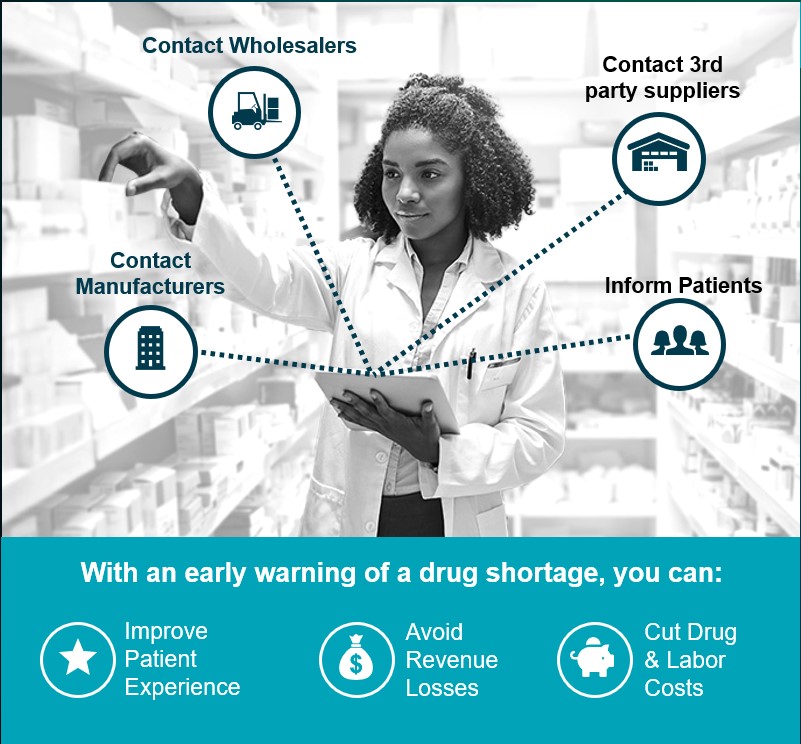 Benefits
TraceLink Product Availability Intelligence leverages the massive data set of more than 35 billion serial numbers on the TraceLink network—the life sciences industry's largest digital supply network—to predict drug shortages and their duration across the healthcare supply chain. Key benefits include:
Improve Patient Care
With early awareness of a potential shortage, hospital dispensers and pharmacies can work with wholesale distributors and drug manufacturers to secure adequate supply or stock up on alternative drugs to improve patient care.
Protect Brand Credibility
Preventing shortages directly improves brand credibility which may be impacted by negative reviews from patients that feel they got substandard care.
Lower Drug Sourcing Costs
With shortage predictions 60-90 days in advance, hospitals dispensers can acquire adequate supply before market pricing increases drug sourcing costs.
Lower Labor Costs
Hospitals can reduce the significant time and money allocated to staffing to find ways to increase medicine supply, to working around drug shortages, and to rescheduling or canceling procedures.
Capabilities 
Only TraceLink has the data to predict drug shortages:

283K+ healthcare and pharmacy organizations on network
38B+ serialized units tracked
47K in-network product GTINs

Predict shortages of a large number of NDCs up to 90 days in advance.
Artificial intelligence and machine learning used to refine predictions to high accuracy levels.
Based on drug product flow on the TraceLink Opus network—the world's largest life sciences industry network.
Daily traffic signal visualization—red, yellow, and green indicators help you immediately identify NDC shortage risks.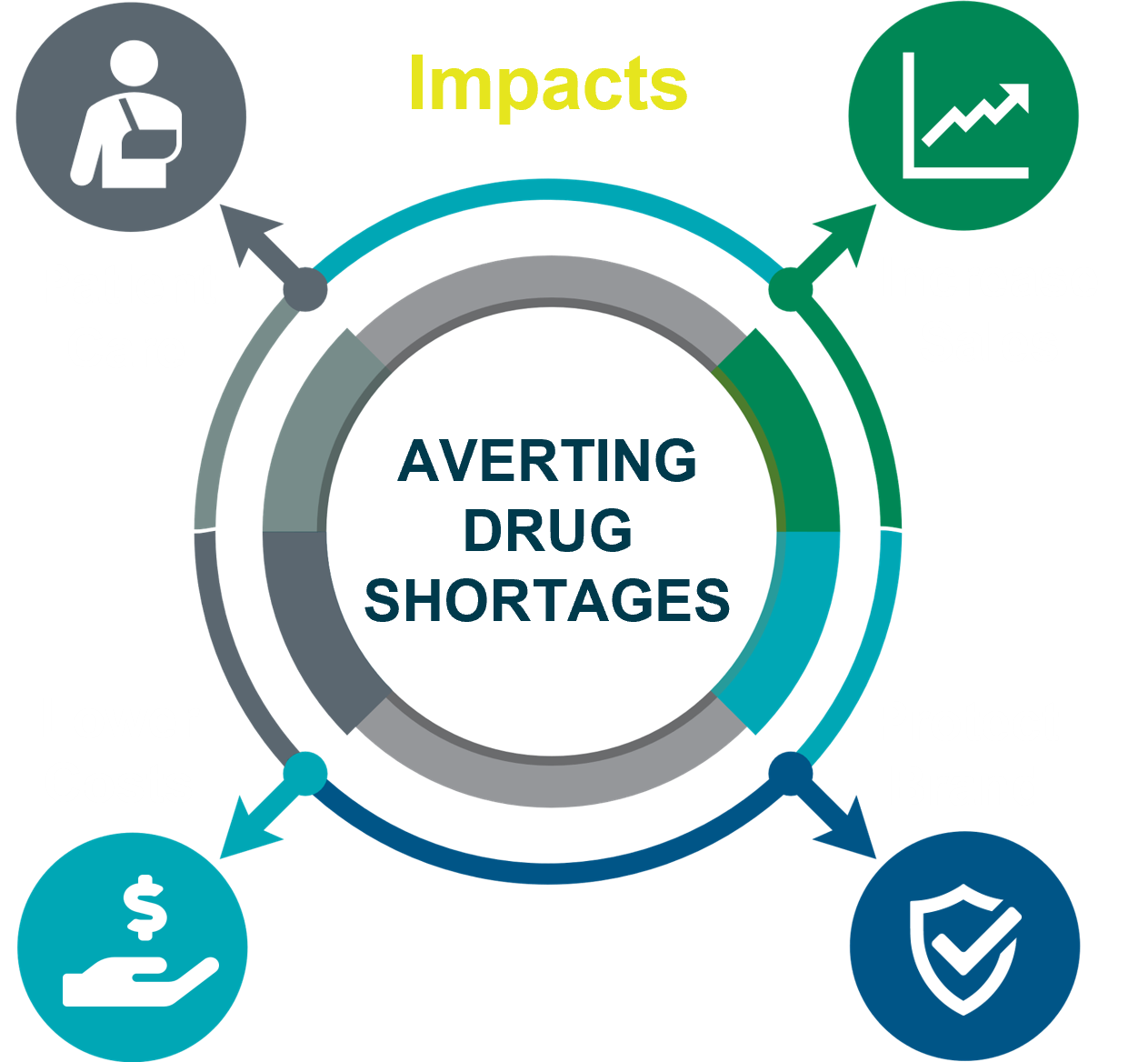 Related Resources
Product Availability Intelligence for Hospitals and Pharmacies predicts drug shortages up to 90 days in advance with high accuracy.
TraceLink Community
A place for members to harness the digital supply chain, collaborate with peers and lead the life sciences industry in creating transformational solutions to serve patients better.