TraceLink's Serialization Traceability is a flexible solution for the exchange of serialized product information between a company and its supply chain partners. Whether to support emerging compliance regulations or business requirements where the sharing of serialized product data is critical such as in Brazil, or to mobilize richer data streams between companies to enhance the performance of shared business processes, Serialization Traceability can mobilize these critical data streams.
Challenges
In countries like Brazil, reporting to a central system is required but the central government system does not provide confirmation to downstream partners of a supplier's regulatory activities. This can result in missing or inaccurate shipping information which can trigger a reporting error when data from trading partner reports do not match that reported by the supplier.
Without a way to receive serialized product information along with the physical product itself, downstream trade partners face operational challenges in supporting reporting requirements, managing exception processes quickly and efficiently, and maintaining visibility into serialized product status.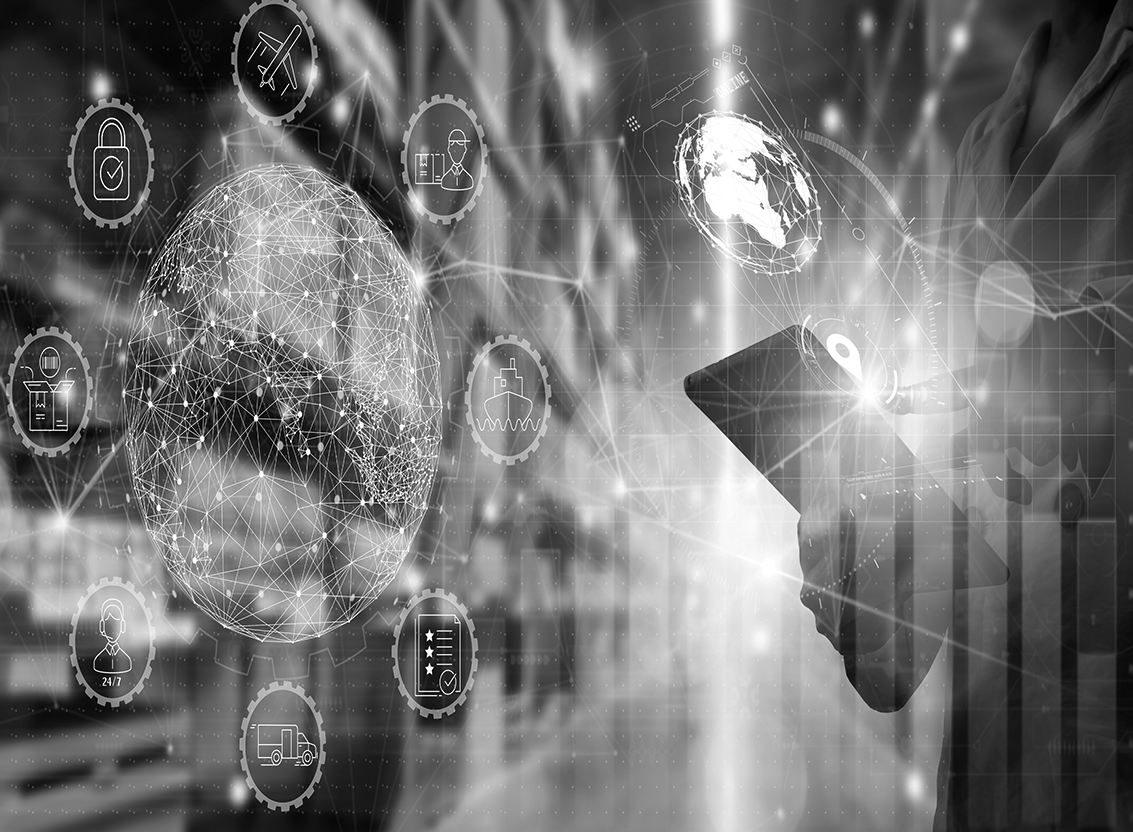 Benefits
Serialization Traceability helps companies meet current and emerging global compliance requirements for the "horizontal integration" of trading partners across the supply chain, and the exchange of serialized product data and related information between those partners.
Enhance Trade Partner's Knowledge of Product Shipments
Ensure trading partner receives timely and accurate data on the serialized product shipments which they will receive, to improve receiving performance and reduce errors which may stop product movement in the supply chain.
Enrich and Simplify Serialized Product Data Sharing
Simplify and automate the ability to collect and share serialized product data in a form which which trading partners can best use and consume in their business operations.
Reduce Networking Complexity and Maintenance
Reduce networking complexity in connecting to and integrating with a diverse trade partner ecosystem for the exchange of critical serialized product data with those partners, without needing to develop complex and hard to maintain point-to-point network integrations.
Capabilities
Through extensive collaboration with pharmaceutical manufacturers, distributors and other leaders in the supply chain, Serialization Traceability is a flexible solution to help companies exchange serialized product data. Some of the capabilities of the Serialization Traceability solution being enabled include:
Enable exchange of serialized product data between trading partners with a commercial relationship to support the track and trace compliance needs of those partners
Configure data formats (EPCIS, CSV, etc.) to make it easy for individual trade partners to receive and use the data in a form which is easy to consume
Leverage market-specific workflows to help ensure that trading partners receive the appropriate serialized product data for products which are being transacted (bought/sold) between the partners
Leverage the TraceLink Network and its extensive supply and trade partner network membership to speed connections with currently on boarded trade partners and simplify connections with new partners
In the future, Serialization Traceability will be available for other compliance mandates and to support commercial uses where there is no compliance data exchange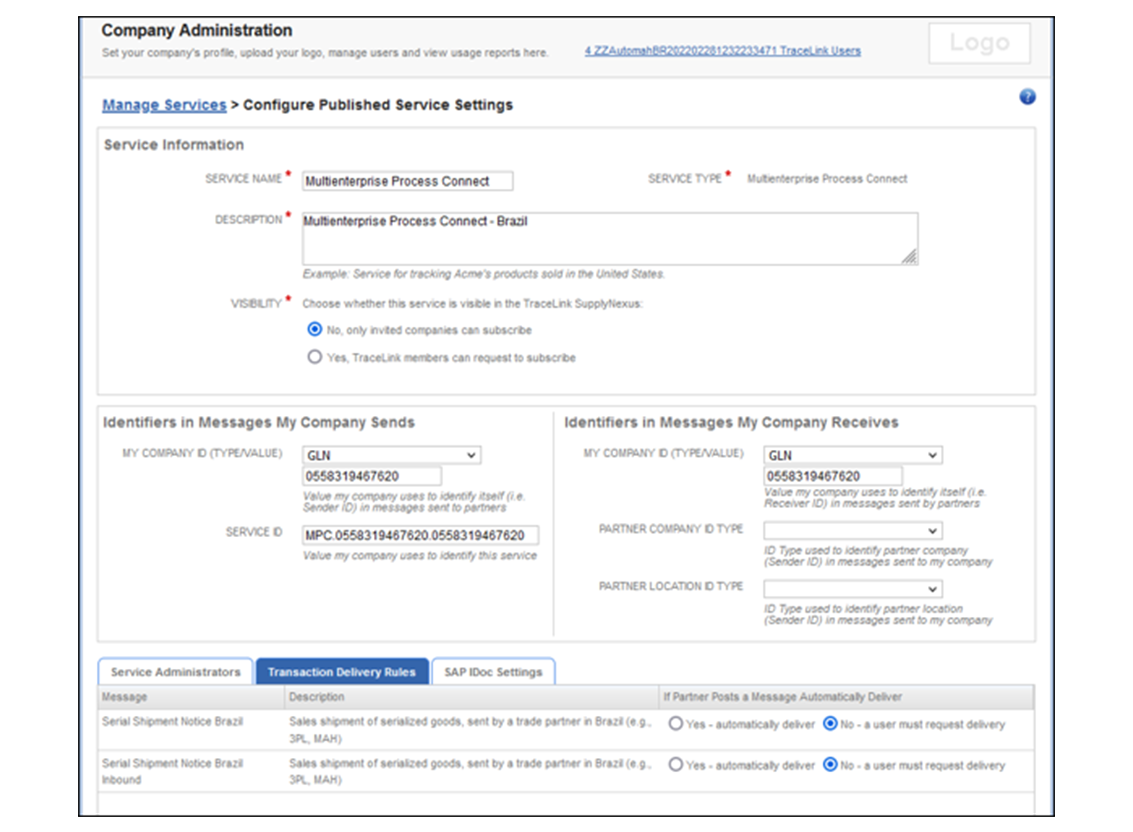 Related Resources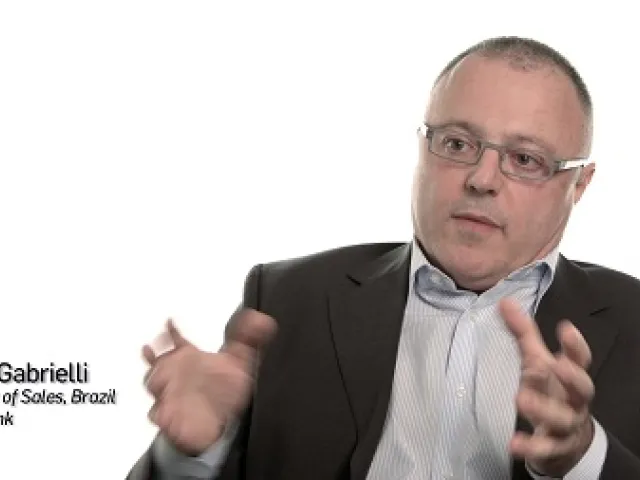 Horizontal Integration: Why It's Essential for Brazil Compliance
Success in the Brazilian market will depend on horizontal integration: end-to-end data exchange…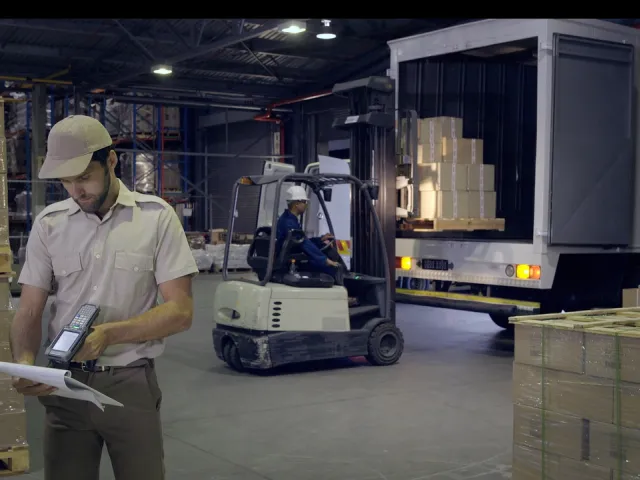 Brazil Compliance: Why Horizontal Integration is Essential for Success
As Brazil digitizes its pharmaceutical supply chains for the first time, we can help you connect…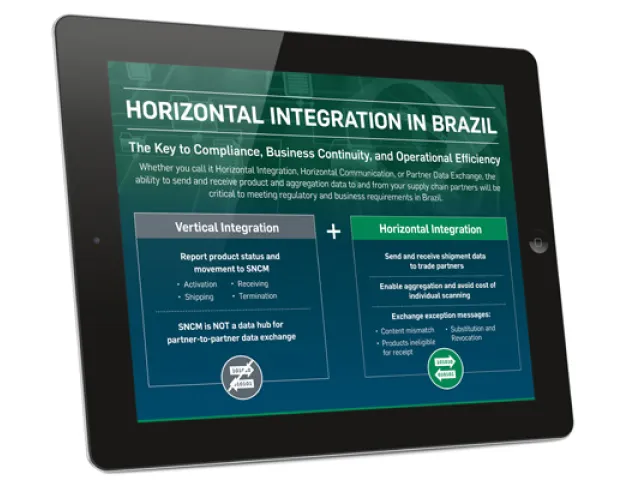 Horizontal Integration in Brazil: The Key to Compliance, Business Continuity,…
Download this infographic to learn why horizontal integration in Brazil is the key to compliance,…
Brazil Special Interest Group
Members discuss how to meet Brazil aggressive compliance deadline of 28 April 2022, as well as meet other requirements such as Horizontal Communication and ANVISA Serialization Plan.