TraceLink's Serialized Product Intelligence (SPI) is an advanced operational reporting solution enabling proactive monitoring of a company's serialized production, operational events and compliance reporting events. SPI instruments complex serialization and compliance data through the creation of a centralized repository and associated data/analytics.
Challenges
As manufacturers grow their business, they need to monitor their operations, track inventory and avoid the costs of non-compliance
Monitoring internal and external serialization activities is required as the business grows
Achieving near real-time visibility into serialized inventory and shipments, before and after product launch
Creating business reporting while lacking expensive analytics tools or FTEs to build reports for management/executives
Preventing product delays or disruptions that can hurt the brand and cause financial losses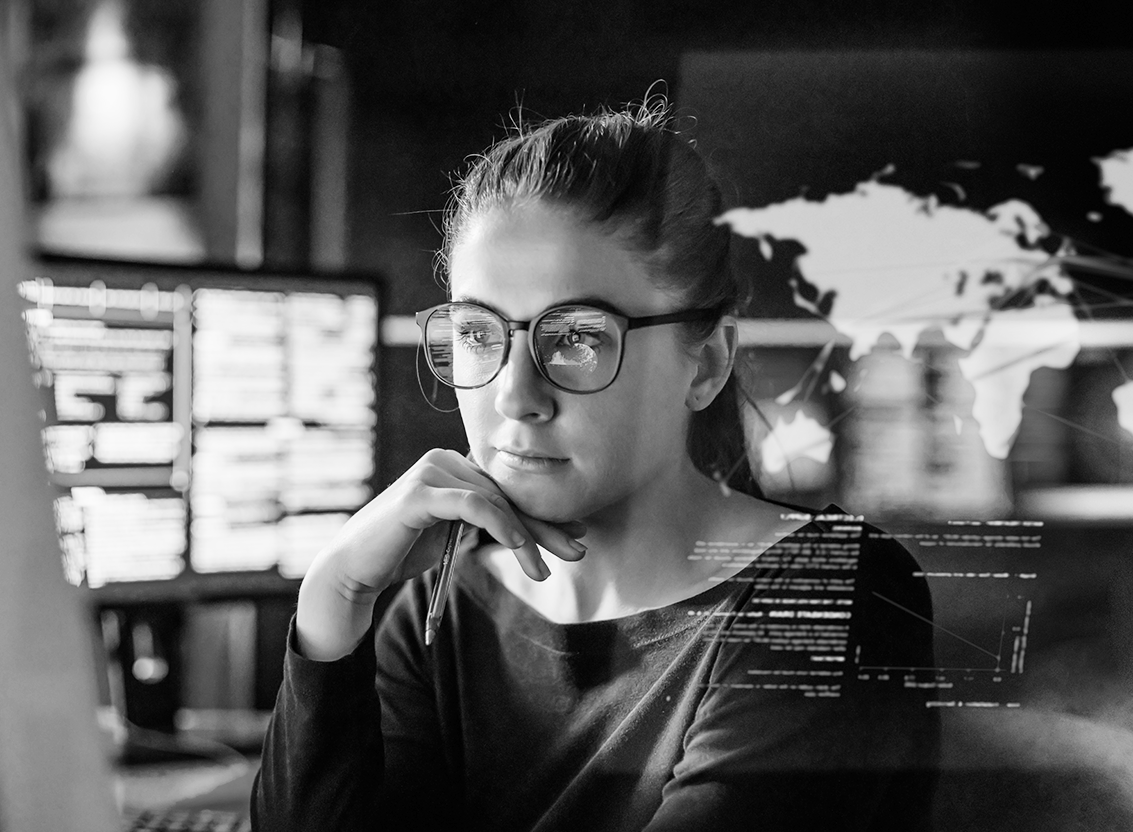 Benefits
Serialized Product Intelligence is a key foundation for ensuring compliance, unlocking the value of serialized products and events, and leveraging that information to drive business opportunity and supply chain excellence.
Transform Serialization Events
Transform serialization events, business rules, and compliance requirements into visual reports and interactive graphical dashboards that provide a "top-down" view of a company's serialized inventory.
Improve Product Availability
Drive serialization operational excellence and improve product availability
Monitor shipments, lots, and serialized products with new levels of visibility and actionable insight
Accelerate resolution of issues (supply/trade partner errors, product/serialization inventory reconciliation discrepancies, aggregation issues, shipment errors)
Enable insightful root cause analysis on issues and events
Develop cost and risk avoidance procedures
Managing Unique Business Requirements
Enable efficient, "business-as-usual" operations while effectively managing unique business requirements due to serialized products and traceability regulations.
Manage Serialized Product
Proactively manage serialized product in the supply chain to reduce product delays and improve predictability of supply instead of reacting to and firefighting issues.
End-To-End Insights on Serialized Operations
Develop and end-to-end view of your serialization process and its touchpoints to your packaging and distribution operations.
Empower Users And Key Stakeholders
Empower users and key stakeholders across the enterprise with their own ability to use SPI's flexible and powerful UI for queries, interactive discovery, and data visualization.
Capabilities
Serialized Product Intelligence provides an intelligent analytical data model and high performance data processing engine to enable continuous, real-time instrumentation and analysis of serialization and lot-level events.
Serial Number Reconciliation

Enable review of serial number operational status, last known deliveries, compliance reports submitted, and packaging hierarchy
Analyze operational status at the lot level, delivery level, parent packaging container level or specific serial number level

Serial Number Events History

Enable review of the operational and compliance history of serial numbers (lot-level, delivery level, or serial number level)
Create standard operational checkpoints, or compare and troubleshoot supply chain issues (internal, trade partner)

Commissioned Lot Reconciliation

Enable monitoring of lot commissioning activity and serial number quantities produced at each packaging level
Monitor and analyze lots produced by product, location, or target market
Facilitate returns processing where barcodes are damaged and not fully readable through partial lot number search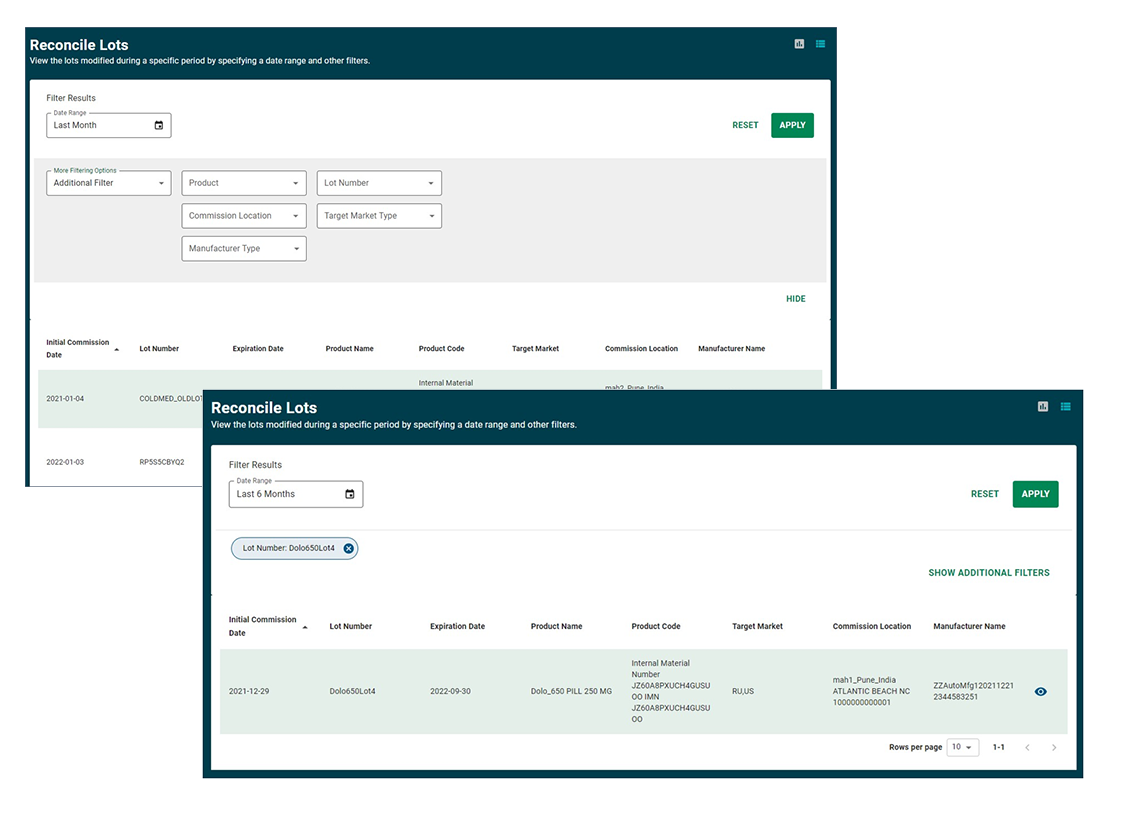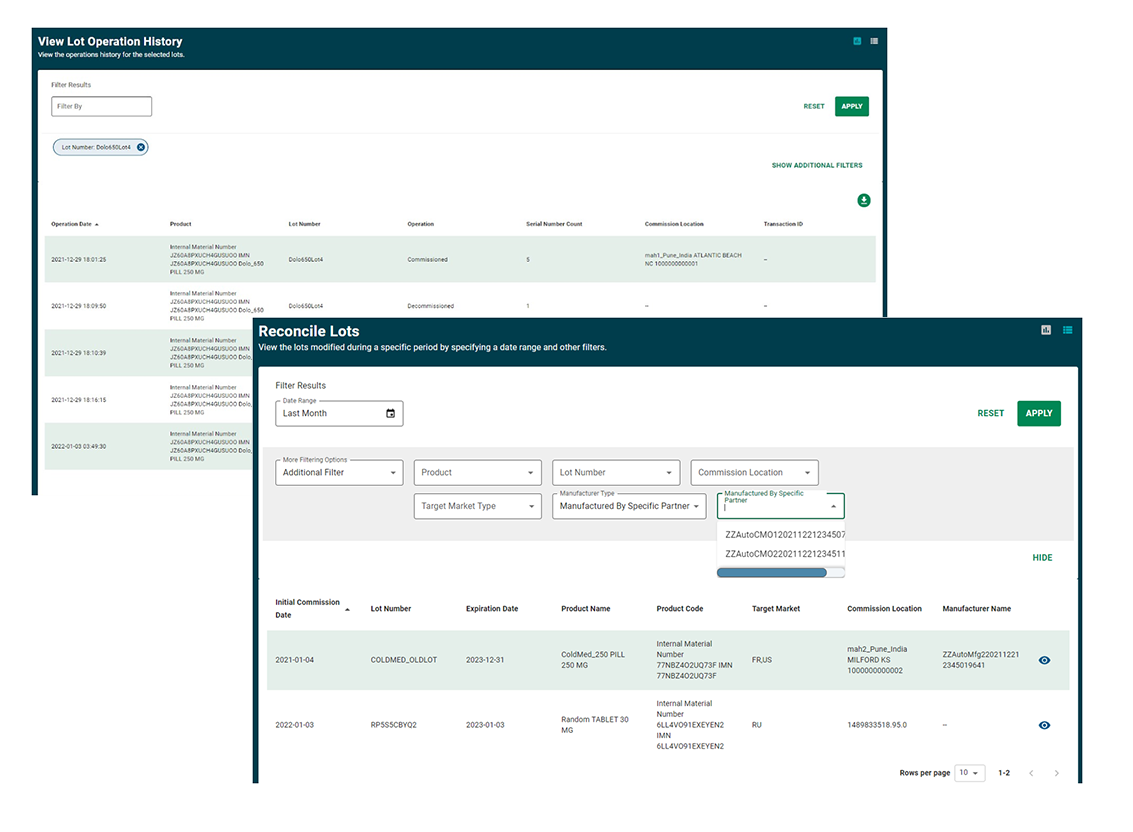 Related Solutions
Serial Number Manager (SNM) enables pharmaceutical manufacturers, contract manufacturers/packagers…
Serial Number Exchange enables companies to create a flexible, comprehensive serialization and…
Serialized Operations Manager is a comprehensive solution to support serialized product operations…
TLU Educational Links/Certifications
TraceLink Community
A place for members to harness the digital supply chain, collaborate with peers and lead the life sciences industry in creating transformational solutions to serve patients better.