TraceLink's Smart Inventory Tracker (SIT) is a mobile solution supporting the handling of serialized products across the supply chain and within distribution operations. Smart Inventory Tracker, provides a fully featured, easy to use application which runs on commercially available mobile devices deployed at distribution, packaging, and other operational facilities.
Challenges
Handling products serialized at multiple packaging levels—from individual saleable units to serialized shipping containers—can impact the speed and efficiency of warehouse operations and processes, including receiving, pick-pack-ship, and returns. At the same time, companies must be able to capture warehouse activities to trigger regulatory reporting as products move through their facilities, and to respond quickly when returned, sampled, or damaged products trigger an exception.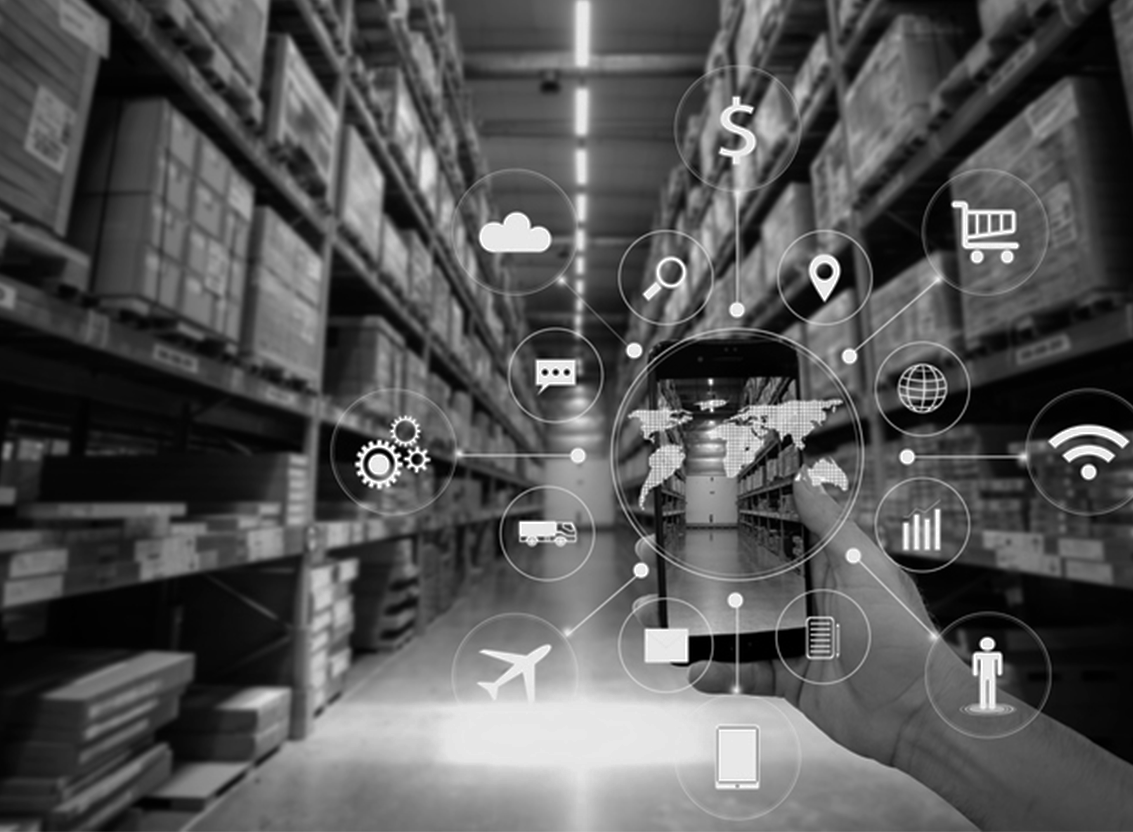 Benefits
Smart Inventory Tracker can help any company, from manufacturers, to third-party logistics companies, distributors, pharmacies, hospitals and retailers, to better manage serialized products and improve operational processes across business operations, enabling them to make real-time decisions and automate serialized product operations and inventory management across warehouses and product storage locations.
Improve and Automate Warehouse Processes
Improve and automate warehouse processes involving serialized product, including receiving, pick-pack-ship, internal transfers, inventory counting, and returns.
Reduce Impacts of Serialized Products on Warehouse Processes
Manage and isolate the impact of serialization on existing warehouse processes by layering in purpose-built capabilities which work with, not against, existing systems and processes.
Handle Post-Batch Rework
Handle post-batch rework and exception management processes for sampling, verification, or damaged product without having to send product back to the packaging site and line.
Facilitate Aggregation Management
Facilitate aggregation management (aggregation, de-aggregation, re-aggregation) across distribution and warehouse operations.
Improve Efficiency and Effectiveness in Compliance
Improve efficiency and effectiveness of verification and decommissioning procedures across warehouse processes for US DSCSA use cases in product verification/returns, EU FMD compliance use cases such article 16, 22, and 23 requirements, Russia compliance use cases in warehouse and aggregation scenarios, and more.
Facilitate Scanning and Verification Processes
Facilitate scanning and verification processes for U.S. DSCSA suspect and saleable returns product compliance processes.
Capabilities
Smart Inventory Tracker, which is pre-integrated to and communicates with Smart Event Manager and Serialized Operations Manager, has a wide range of capabilities to help improve inventory management, warehouse processing, and distribution processes involving serialized products.
Enables viewing / update of serial number status across multiple event types (available, dispensed, damaged, under investigation, etc.)
Enables barcode scanning or manual entry of identifier information
Configure by market or country, event type, and other data
Capture additional business information such as PO number
Enable registration of new serialized product identifiers, and manage containers and aggregation (SSCC, SGTIN) across warehouse processes
Verify product, lot, quantities, and serial numbers are shipped, received, transferred, or returned
Trigger compliance reporting and other activities based on workflows
Provide user feedback on the success or exceptions of serialized product operations
Leverage commercially available warehouse scanning and smartphones
Configure operations based on specific business needs

Serial Number Management
Warehouse Operations or Container Rework
EU FMD or DSCSA Compliance
Saleable Returns Verification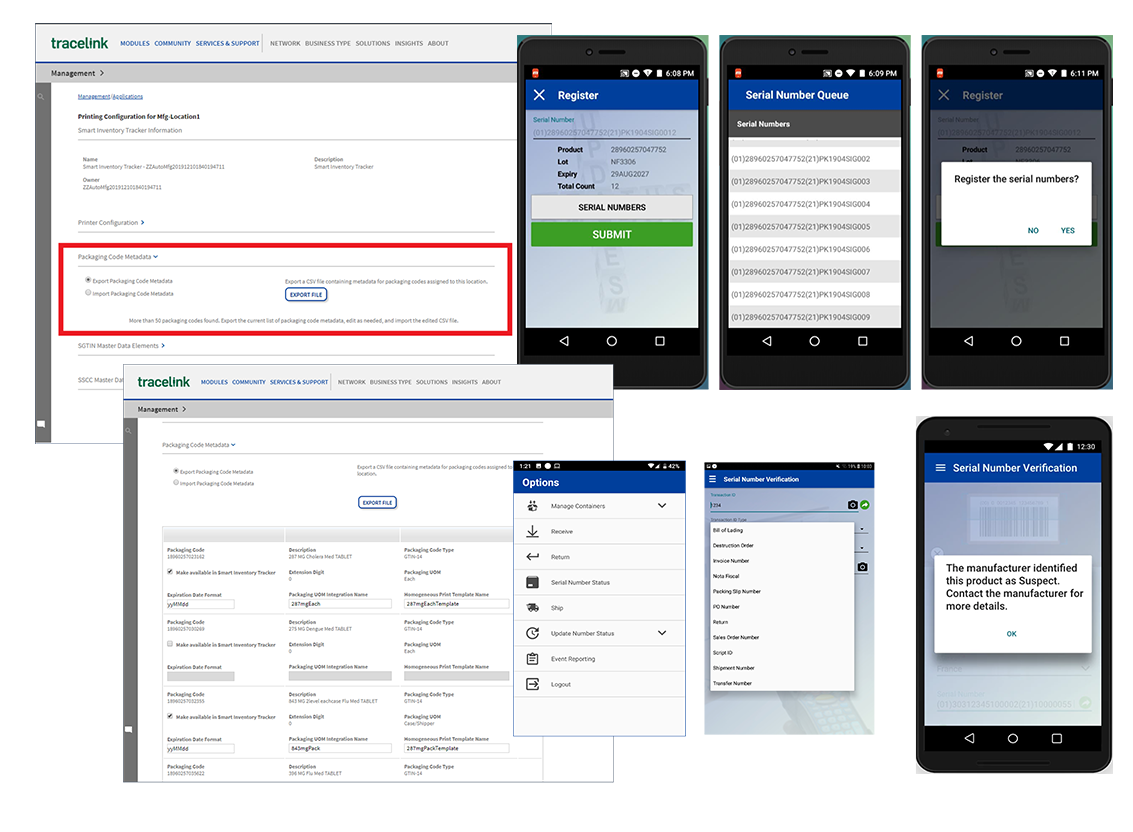 Related Resources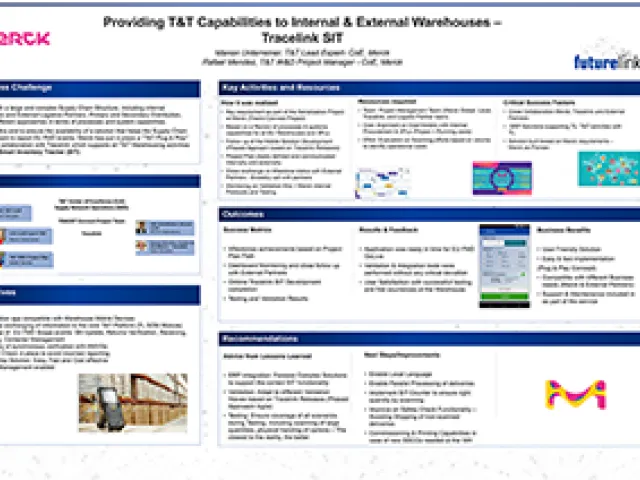 Case Study: Merck | Integrating Warehouses & 3PLs at the Edge
Learn how Merck implemented TraceLink's Smart Inventory Tracker to ensure easy and fast verification…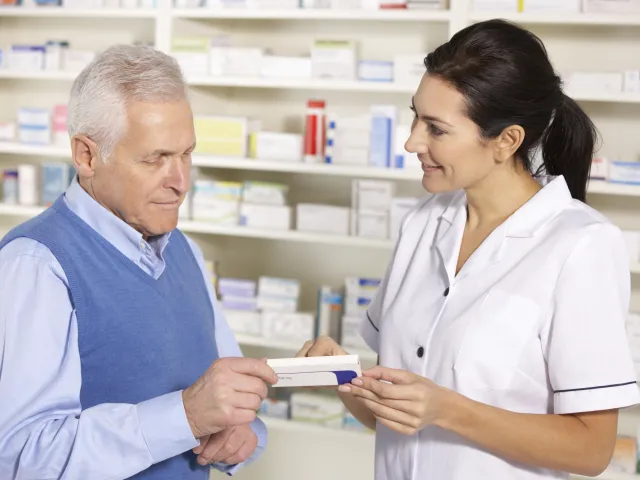 Faster Recalls, Better Visibility: How Serialized Inventory Can Transform Your…
Faster recalls and better visibility lead to improved patient care. Learn how the right approach to…
Managing Inventory in a DSCSA-Regulated World: Product Receipt
DSCSA introduces compliance documentation & inventory challenges for wholesale distributors. How…
TraceLink Community
A place for members to harness the digital supply chain, collaborate with peers and lead the life sciences industry in creating transformational solutions to serve patients better.