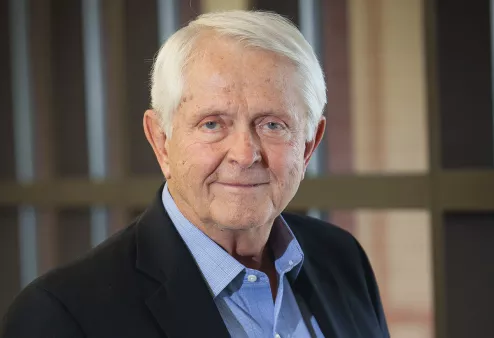 Jack M. Cooper is Founder and CEO of JMCooper & Associates, a firm that specializes in working with CEOs, boards, and senior management to leverage information technology in order to create business value and competitive advantages.
Prior to founding JMCooper & Associates, Cooper was VP and CIO at Bristol-Myers Squibb, where he also served on the CEO's Strategic Issues Committee and was Chairman of the IT Executive Council. Previously, Cooper served as VP and CIO, and executive committee member at J. E. Seagram. He also held the position of CIO at CSX Corporation, a worldwide transportation company, where he later became President of one of its subsidiaries, CSX Technology.
Cooper has academic and research experience, having served as the VP of Information Technology at the University of South Carolina and Director of the university's Data Imaging Institute. His faculty positions include Assistant Professor in Management at the University of Missouri, and adjunct Professor in the Graduate School of Engineering at Southern Methodist University. He has lectured at the Kellogg School of Management at Northwestern University, and at the Graduate School of Business Administration at Fordham University.
Cooper holds a Master of Science degree in applied mathematics and computer science from Washington University-St. Louis and a Bachelor of Science degree in mechanical engineering from New Mexico State University. He is currently a Board Director of TraceLink, Aviadi Foundation, and Aviation Direct Charter Service. Cooper has published numerous articles and received awards and recognition as a leader in leveraging IT to create business value. He is also a multi-engine instrument licensed pilot.