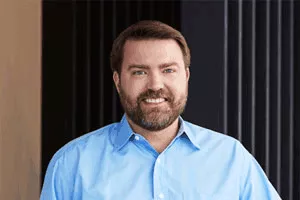 Tyson Baber is a Partner on the Georgian Investment team and manages a range of activities including deal selection, due diligence and post-investment support. In addition to serving on the boards of several portfolio companies, Tyson provides expertise and guidance in the areas of business alliances, investment analysis and exit strategy.
Combining deep knowledge of both business and legal matters, Tyson is well versed in contracts, negotiations, transaction structure, strategic partnerships, licensing, royalties, acquisitions, divestitures and strategic minority equity investments. He plays an important role in our applied analytics workshops and leads the Georgian Model Union, a consortium of portfolio companies that share aggregated, anonymized data for benchmarking and advancing other common operational objectives. Prior to joining Georgian Partners, Tyson worked for IBM, where he led acquisitions, strategic partnerships and divestitures for the Business Analytics segment of IBM Software Group.
Tyson holds an MBA from the University of North Carolina's Kenan-Flager Business School.