SVP, Global Customer and Network Success
Building trusted partnerships by facilitating every user experience and ensuring long-term customer success.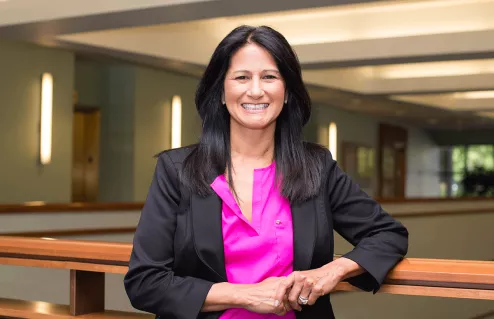 "I'm committed to problem-solving and simplifying complexities to make things manageable. As the TraceLink Services team continues to expand, my goal is to cultivate the know-how to keep delivering exceptional service in every user experience. It energizes me to lead a team in solving for root causes as issues arise, and working closely with our customers to build trusted partnerships that drive tremendous business value."
Lisa Reinhold is TraceLink's Senior Vice President of Global Customer and Network Success, responsible for understanding and advocating for the needs of TraceLink customers to ensure both long-term customer success and on-going growth of the TraceLink network. In her role, she is passionate about fine-tuning solutions to customer expectations, and building her team of skilled service professionals.
Throughout her career, Reinhold has demonstrated success in building exceptional global customer service and support organizations in highly competitive and emerging markets. Prior to joining TraceLink, Reinhold served in VP roles in client services for SmartBear Software, InnoCentive, Brainshark, and Hummingbird, where she transformed under-performing support teams into full-functioning, revenue-generating service organizations. At Brainshark, she helped grow the business from $0 to $25M in revenue in 7 years.
Reinhold holds a Bachelor of Science degree in computer science from the University of Florida.