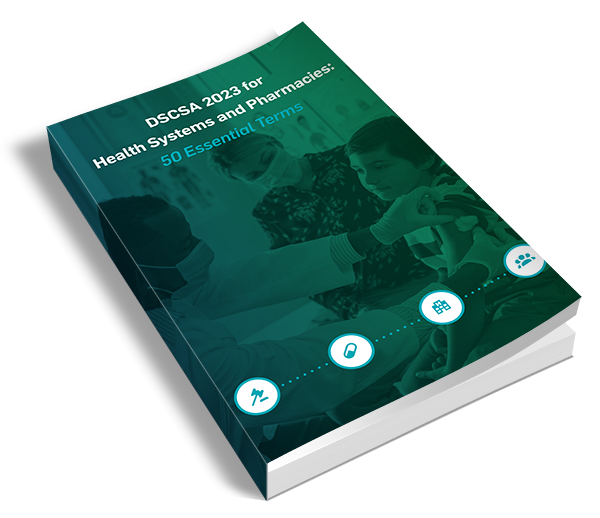 As you prepare to meet DSCSA 2023 requirements for all-digital traceability at the individual package level, you will see terms that represent important concepts in the industry-wide effort to create a safer, more secure drug supply. These 50 terms will help pharmacies and health systems better understand their roles and responsibilities—and how DSCSA 2023 could impact pharmacy operations. 
Featured Resources
The latest blogs, eBooks, and infographics to help you prepare for the final phase of DSCSA.
DSCSA 2023: 3 Key Requirements for Pharmacies and Health Systems
Learn why retail pharmacies and health systems need to implement new solutions to meet DSCSA 2023 interoperability requirements.
DSCSA 2023: How Does the FDA Define Suspect Product?
Learn how recent FDA guidance provides more detailed definitions to help dispensers identify a suspect product.
DSCSA 2023: What is the Process for Handling an Illegitimate Product?
Learn what dispensers need to do to ensure a safe drug supply when a potentially illegitimate product is identified.
TraceLink can help you meet your DSCSA 2023 compliance requirements.
Experience shows that early planning can help to ensure a smooth transition to meeting DSCSA requirements while minimizing disruptions to pharmacy operations. Contact us for a DSCSA readiness assessment.