Epista Q&A: Understanding the Scandinavian Serialization Landscape
May 22, 2017
Preparing for the EU Falsified Medicines Directive (EU FMD) regulations presents significant hurdles for any pharmaceutical company, but can be particularly challenging for the small- to-mid size ones. Epista Life Science provides a broad range of consulting services in the serialization, track and trace arena, with a specialization in quality, validation, and IT systems implementation for small and medium-sized life sciences companies. Founded in 2009, Epista today services nearly 100 global life sciences clients across Scandinavia, Europe, the U.S., and Asia from their offices in Denmark and Sweden.
We recently spoke with Epista Principal Serialization Consultant Jesper Ilm to understand what these pharma companies are facing as they look to be ready by the February 9, 2019 EU FMD deadline.
What is the pharmaceutical landscape of Scandinavia?
In Scandinavia, the early adopters are a group of primarily top international pharmas. The small and medium pharmaceuticals are slow adopters in general. Across the Scandinavian countries, companies are participating in GS1 global forums and trying to align standards for Scandinavia, but also to align in the EU. At this point, there are very few pharmaceutical companies who don't know about the FMD and have no activities to comply.
What's the degree of readiness in Scandinavia right now for EU FMD?
Serialization projects are very complex, with everything in play: production, IT, regulatory affairs, marketing. The lines in the Scandinavian countries have many years in production. Some of the sites are trying to get their lines updated now that they need to fix this serialization issue. Many thought it would be a simple fix but it's actually quite difficult. In general, pharma companies are realizing that preparations will be involved and time-consuming.
When do companies need to start preparing for EU FMD?
The large pharmas have been addressing serialization for three to six years now, often for the U.S. and originally for the Brazilian market. Many are much more than halfway through on their way towards readiness. The big pharma companies will just continue on their path to be ready for the EU requirements also.
Many mid size pharmas and CMOs have struggled to identify who will pay for the investments of line upgrades, and how they should price and handle it. These companies should not wait to move forward because with the deadlines, there will be a shortage and lead time for equipment and services. They're in a hurry when they try to contact the vendors for help, and they're experiencing lead times of up to 12 months to get the most attractive machinery. After that, they need to quality assure everything they do around packaging lines, IT systems, and work processes.
It's important to create a user requirement specification (URS) document as one of the first things you do because you need to get your vendors aligned. Talk to each of your partners, and start a year in advance because if you're a year late, you can't sell your product.
Some of our contract manufacturer customers have actually seen the light and kick-started their projects so they can contract out their lines and take some of the production from contract manufacturers that are not ready. These small contract manufacturers, with maybe 10 production lines, are ready within six months, so they can get business from all the ones that haven't started yet.
What makes serialization quality and validation requirements so complex?
Pharmas and contract manufacturers are not just implementing a Level 1, 2, or 3 system—they're implementing a Level 1 to 5 system. They have to do this because they need to communicate with the regulating authorities.
We often hear, "What's the big deal? It's just the system we need to implement." While that's true, when you change something on the box of a pharmaceutical product, you need to inform all the authorities that you're making changes to these pre approved designs. You need to involve everyone in packaging, regulatory, and marketing. Your IT department has a system that needs to communicate through the internet with a high volume of critical and high volume of data. And you'll need to involve operation and production with all the changes to the lines.
It is a big mistake to think it is an IT system that needs to be implemented. That's not true. It is a cross-organizational project, and the quality part needs to be in focus because when you implement a Level 1-5 system, you must have the sequence right. You need deep validation, qualification, and quality guidance from the beginning. You have communication updates going across various systems, and you cannot show the functionality unless everything is ready at exactly the right time.
A Level 3-5 system is a computerized system, but you can't release it in a production environment until you have done end to end testing to verify that the production line is receiving the serial numbers for the product. If you don't get the qualification and validation sequence right, you will need to stop and wait for the line to be qualified.
How is the partnership between Epista and TraceLink helping customers meet EU FMD regulatory requirements?
TraceLink has a methodology that is very thorough and a product that guides the customer in the right direction, especially for mid-size and smaller companies that aren't used to communicating with regulative authorities' databases. The setup is easy and helps companies in Europe and Scandinavia that don't have IT departments with two or three hundred people. Together with the advisory and implementation services from Epista, pharma companies have a much better chance to meet upcoming deadlines.
It's important to me that we make a difference, but also that we make a difference on the right quality level. Our partnership with TraceLink is valuable because we are in the same market, delivering a lean approach to serialization implementation projects.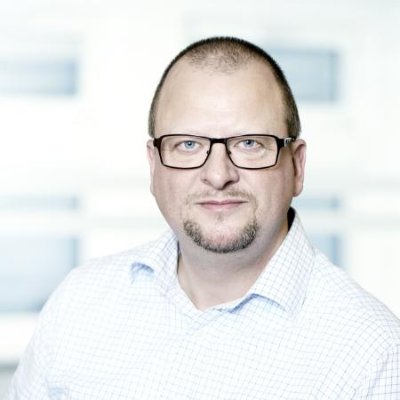 Jesper Ilm is Principal Consultant, Serialization Specialist, and Lead Auditor at Epista Life Science. Jesper brings 25 years of pharmaceutical industry experience, including IT, regulations, computer system validation, infrastructure compliance, ERP, GMP, and pharmacovigilance. He specializes in preparing validation and qualification documentation for serialization and track and trace systems in compliance with global regulations.
Read More