Inside EU FMD and the Delegated Acts
October 11, 2016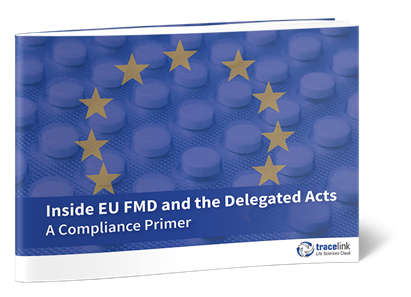 Falsified medicines represent a major public health threat, appearing in the market as legitimate, authorized product that can end up reaching patients across the EU and around the world.
In response to an increased risk of counterfeit medications, in 2013 the EU Commission enacted Directive 2011/62/EU—also referred to as the EU Falsified Medicines Directive (EU FMD). This legislation introduces tough laws that enable harmonized, European-wide measures to rigorously control the safety and supply of medicines for human use.
On February 9, 2016, the Delegated Act on safety features was published. This part of EU FMD specifically outlines how the EU will track and trace medications using serialization, government reporting, and verification components. Companies have until February 2019 to comply with EU FMD.
If that seems like ample time to prepare for compliance, it's not. If you're not ready by the deadline, you risk your medicines being rejected by government authorities and having your shipments stopped.
This seven-part eBook will arm you with what you need to begin on the road to 2019 EU compliance.
Get eBook
Read More