Serialization Snapshot: Poll Results from NEXUS '16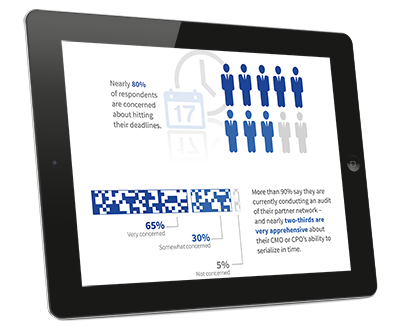 With roughly one year until the November 2017 serialization deadline, and the EU regulation close behind, TraceLink took a pulse check of industry leaders at our two-day NEXUS '16 event, which included 200 attendees from across four continents.
How prepared is the industry? What are the main concerns in meeting EU FMD requirements? How do companies plan to see value beyond compliance?
Get the answers to 9 essential poll questions and discover quick insights useful to anyone in the pharmaceutical supply chain.
See Results
Read More