Top 16 Answers for Strengthening Serialization Partnerships
June 23, 2016
Most brand owners and CMOs expect to be ready to meet global serialization deadlines on time and at the lowest cost, but many of them still have a lot of legwork to do. That's why we asked hundreds of your brand and CMO peers to submit questions on how they can best work together to address serialization challenges right now.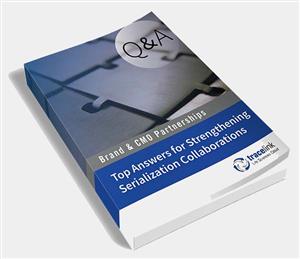 To help create stronger serialization strategies between CMOs and brand owners, we have compiled 16 of your peers' top questions, plus answers from TraceLink experts.
Learn:
Who pays for line upgrades?
Who will generate serial numbers?
When does a CMO need a Level 4 system?
How do brands handle serialization in new markets?
Download eBook
Read More