Late shipments, material shortages, out-of-spec products, and other business process and product quality defects often escalate into supply chain disruptions that result in late deliveries to customers. And these issues often take five to six weeks—or longer—to resolve. 
Real-time dashboards provide permissioned visibility at all levels of the organization and across the end-to-end supply chain based on roles and access controls.
The reasons why it is difficult to resolve supply chain issues quickly include a dependence on unclear incident resolution processes; unstructured collaboration based on emails, spreadsheets, and meetings; and decentralized information with no single source of truth for all supply chain partners.
The old way: A lack of structure leads to disruptions and risk
As a result of  a lack of organization, prioritization, and centralized management of incidents across functions and supply chain partners, supply chain managers often spend 50% to 80% of their day in issue-related meetings and video conference calls simply trying to understand the scope of supply chain partner issues.
Cross-functional and cross-enterprise teams depend heavily on decentralized and unstructured communication tools such as email, phone calls, and virtual meetings to resolve issues and determine the correct course of action when issues arise. As a result, important information is often missing or difficult to find and deadlines are missed.  
While supply chain teams make their best efforts to resolve issues quickly, they have not had a digital system designed specifically to facilitate structured collaboration and workflow management between internal teams and supply chain partners—until now.
A better way with multienterprise supply chain issue management software
Agile Process Teams for Supply Chain Issue Management (APT-SCIM) is a workflow-driven, multienterprise collaboration solution for capturing, analyzing, resolving, correcting, and preventing recurring supply chain issues. Real-time dashboards provide permissioned visibility at all levels of the organization and across the end-to-end supply chain based on roles and access controls.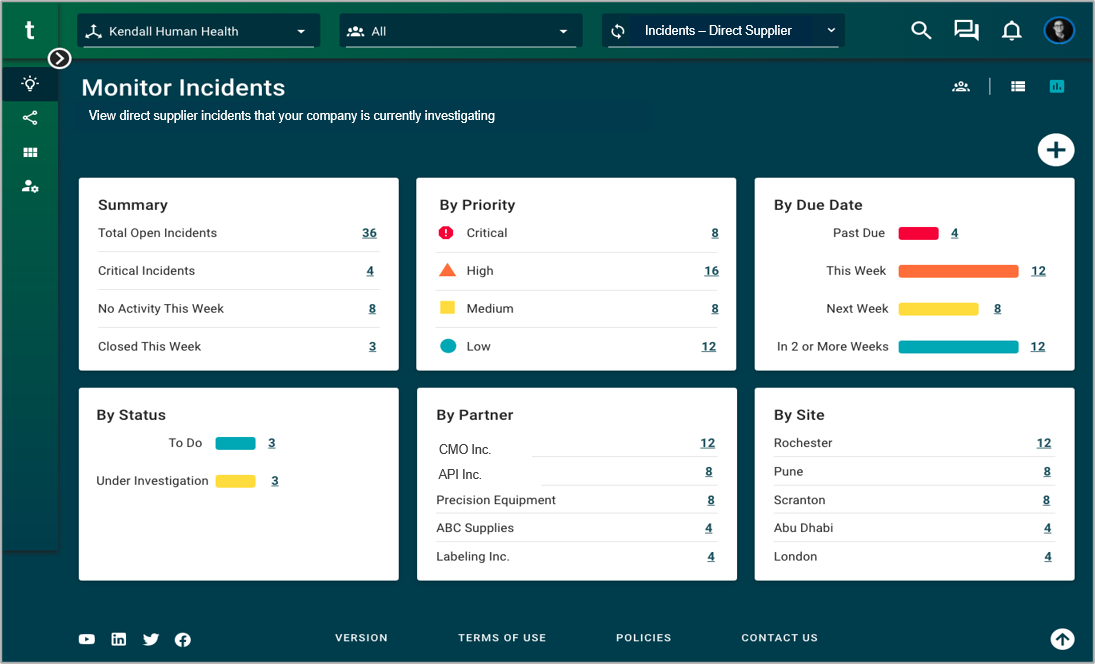 Issues can easily be captured, monitored, and grouped by priority, due dates, issue resolution status, sites, and partners. And, supply chain partners can collaborate more effectively on supply chain issues using a single source of data. This leads to faster issue resolution times and a significant reduction in the total number of incidents. 
Workflow-driven multienterprise business processes, clear due dates, and automated notifications ensure accountability across teams. Easy customization of workflows and business processes by adding data fields and changing user experiences based on responsibilities enables ultimate flexibility within the solution. With APT-SCIM, everyone knows who is responsible for the next action, providing critical transparency to achieve issue resolution plans and execution.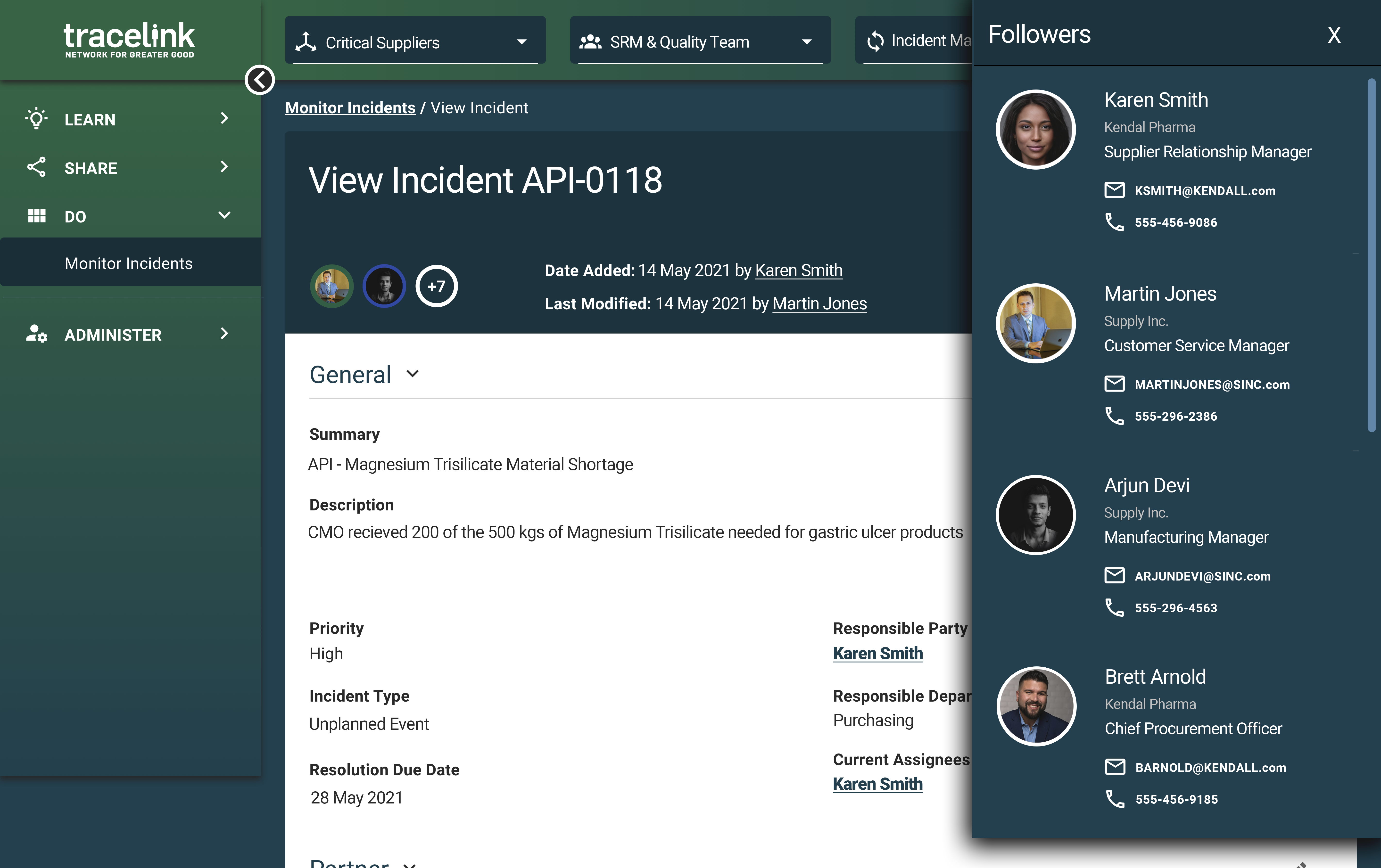 Add structure to traditionally unstructured processes
Poorly documented incidents require multiple meetings and frequent emails to find subject matter experts and request missing data. 
With APT-SCIM, purpose-built incident management processes bring structure to issue management to ensure that more complete definitions of issues are captured, including data related to quantitative and qualitative impact, analysis of the issue, and collaborative identification of the root cause of the problem by cross-functional internal and external teams. APT-SCIM supports five unique and highly configurable incident management processes as well as a process for managing change requests:
Direct Material Supplier Incidents
Indirect Material Supplier Incidents
External Manufacturing Incidents
Internal Manufacturing Incidents
General Incidents
Change Requests
"Adopting a multienterprise work management platform dramatically improved the overall performance of our value chain," said Steve Hydzik, former Vice President, Global Head of Manufacturing & Supply Chain, EA and New Technologies, The Merck Group KGaA. "Everyone [was] on the same page and working from the same digital source of truth to provide transparency. We [didn't] need to search through emails and spreadsheets to see what is going on, what needs to happen next, and why something happened. We cut our incident resolution times by 5x, and the visibility helped us prevent issues from recurring."
Download our new handbook for more on digitalizing supply chain issue management.
Learn more in our Supply Chain Issue Management Resource Center.