At FutureLink 2018 in Munich, attendees from over 100 pharma companies and CMOs shared their thoughts on key issues facing the life sciences industry today. Based on more than 1,600 responses to polling questions, learn what your peers think about: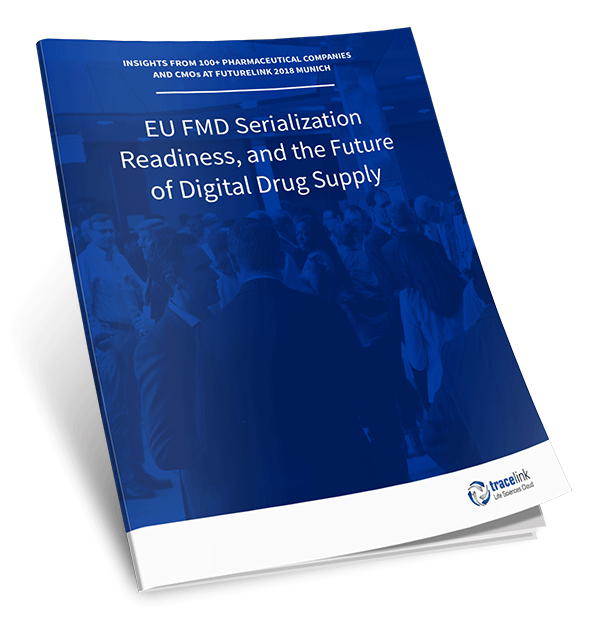 The biggest risk to meeting the EU FMD deadline.
Just how ready CMOs will be.
Managing serialization in a business-as-usual state.
Getting long-term business value from serialization data.
Download the report to understand the industry's state of EU FMD readiness and the opportunities created by compliance.