Podcast Episode 20: HFS Research on The Agile Supply Chain Credo and the New Era of Supply Chain Transformation
Key Takeaways
One of the key principles of The Agile Supply Chain Credo is patient-centricity, and that's all about moving away from using inventory as an insurance policy and focusing on patients' needs and dispenser-level data to get an accurate picture of demand.

Some of the biggest challenges facing life sciences companies today include ensuring global supply chain visibility, increasing speed to market, and adapting to new ways of working in the age of COVID-19.

To be a successful supply chain leader in the COVID-19 era and beyond, you must embrace digital transformation and become a true proponent of change. You need to be someone who is willing to move fast and get things done.
November 6, 2020
Your supply chain organization can purchase the most cutting-edge tools and technologies, but if it fails to create a competency framework that also includes people, processes, data, and change management, those investments will likely prove ineffective, according to HFS Research's Phil Fersht and Saurabh Gupta. In this episode of The Agile Supply Chain Podcast, Gupta and Fersht discuss the implications of The Agile Supply Chain Credo and explain what their extensive research tells us about how to carry out a successful supply chain transformation.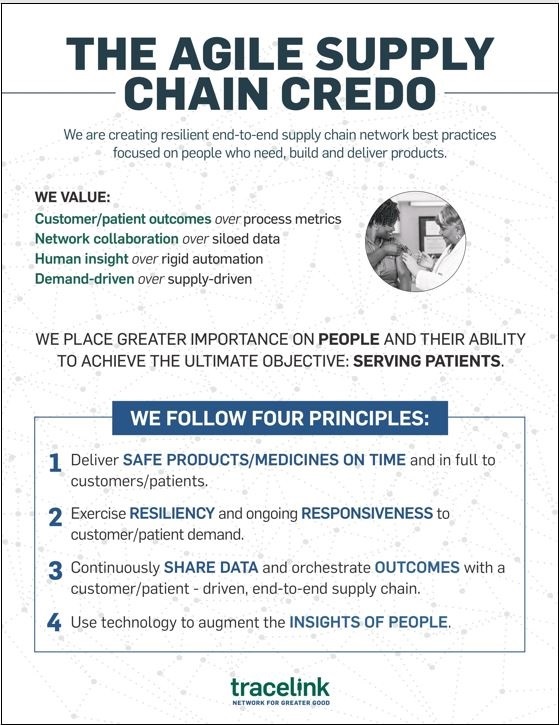 ---
Return to: The Patient-Driven Supply Network
Read More