Supply Chain Strategies: Can IoT Eliminate the Bullwhip Effect?
Key Takeaways
The combination of IoT and a digital supply network can help you fight the bullwhip effect.
IoT data from your end-to-end supply chain enables you to improve demand forecast accuracy and make better decisions about inventory requirements.
You can also leverage IoT to create a powerful digital twin of manufacturing operations.
By Jamshed Dubash | July 13, 2020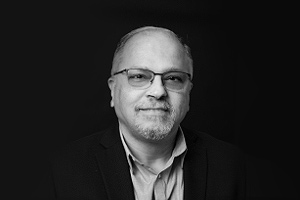 Here's a scenario you might recognize: A retail or hospital pharmacy experiences a surge in demand for a specific medicine or vaccine. They respond by ordering more of that product from their wholesaler.
The wholesaler—in an effort to both fulfill the request and stockpile inventory—then orders twice as much product as needed from the manufacturer. And the process continues upstream until the entire supply chain is stuffed with excess amounts of inventory and raw materials.
This well-documented phenomenon is called "the bullwhip effect," and it has been a bane of the pharma supply chain leader's existence essentially since supply chains began. But this is finally beginning to change. The internet of things (IoT)—in combination with a digital supply network—is poised to help manufacturers and other supply chain stakeholders alleviate the pain of the bullwhip effect.
To imagine how this could work, think about an end-to-end pharma supply chain with IoT sensors strategically placed throughout—at dispenser, wholesaler, logistics provider, manufacturing, and upstream supplier locations—and with each supply chain stakeholder managing its own IoT infrastructure. Now connect those partners together on a digital supply network. The IoT sensor data can easily be shared and analyzed as part of a collaborative effort to read demand signals more accurately, improve demand forecast accuracy, and make better decisions about inventory requirements.
For your company, that could mean a reduced spend on excess inventory and more accurate, data-driven decisions about where to send and store the inventory that is created. IoT can also help you recognize where you have too much inventory, so you can make informed decisions about whether to move it to a different location or remove it from circulation altogether.
Shared supply network and real-time IoT data will ultimately provide an advantage for manufacturers as they increasingly move away from bulk manufacturing to focus on specialty and precision medicines for much smaller communities of patients. For companies entering these markets, building up months' worth of excess inventory is not sustainable, and the need to make smart inventory choices is greater than ever.
Build a powerful digital twin
A digital twin provides a shared, digital view of sequences of activities across the end-to-end supply chain. Innovative companies are taking the concept to the next level by creating true digital twins of manufacturing operations in the cloud. Powered by IoT data generated from sensors placed throughout manufacturing facilities and on production lines, these digital twins are used to manage, automate, and fine-tune manufacturing technologies and processes.
Once IoT infrastructure is in place, companies across the end-to-end supply chain can create and continually refine their digital twin and optimize supply chain processes. For example, you can set automated alerts when inventory levels fall beyond a certain threshold, or if a shipment fails to reach a certain location by a certain time. With real-time visibility into these events, you can respond more quickly to avoid things like drug shortages and act to ensure the right outcome.
Provide fuel for issue resolution, business analytics
Data generated from IoT is a new source of strategic value. In addition to powering your digital twin, the right IoT strategy can provide you with real-time data related to suppler issues so you can react with greater agility. IoT data, combined with serialization data, can also help you uncover previously hidden business insights.
Perhaps most importantly, this real-time visibility will help you better understand your patients' needs. That in itself is an enabler of more strategic inventory decisions and a powerful defense against the bullwhip effect.
---
Jamshed Dubash is General Manager of TraceLink's Smart Supply, Logistics & IoT business unit.
Return to: The Patient-Driven Supply Network
Read More